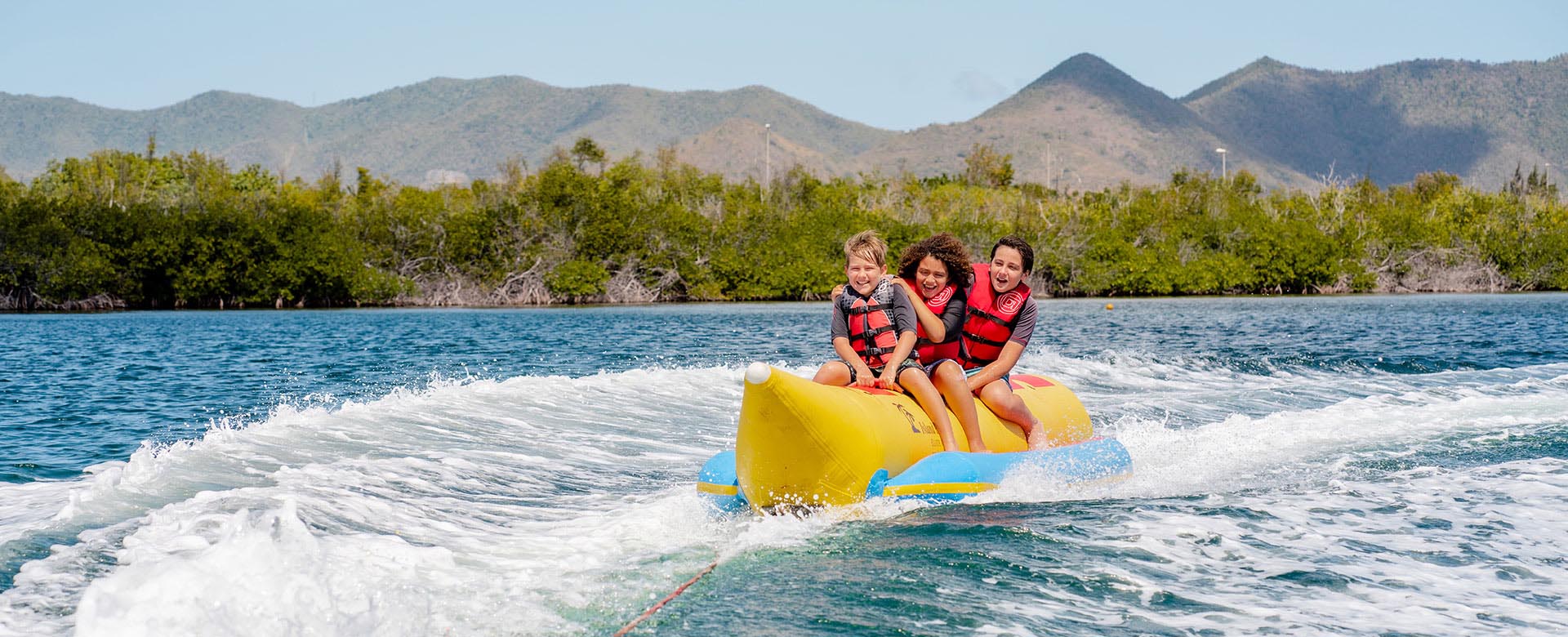 AVENTURA GLISS CARAÏBES
Sporting activities
,
Supervision
,
Initiation
,
Boutique
,
Lessons
,
Beginners' course
,
Advanced course
,
Tubing
,
Water-skiing
,
Wakeboarding
Laura Phily, the French wakeboarding champion and multiple waterskiing champion of France and Europe, invites you to her watersports center at the beach of the Hommage Hotel in Nettlé Bay. An aquatic adventure you'll never forget with a talented, qualified instructor to get you started or help you perfect your technique.
St. Martin is a tropical paradise with warm, calm waters, the perfect place to enjoy watersports in the best possible conditions. Aventura Gliss Caraïbes is a wakeboard and waterski school where you get all the joys of watersports with Laura's expert guidance. She takes beginners of all ages under her wing as well as high-level competitors. Waterskiing on one ski or two, slalom, figures, wakeboarding, wakeskating, wakesurfing, foilboarding, etc. Choose how you want to quickly discover those new sensations, safely in an outstanding stretch of water with perfect conditions for beginners. Two slalom courses sheltered from the wind, boats equipped for all disciplines, and high-quality equipment are all at your disposal.

You can also take advantage of the one-week courses to perfect your technique with several sessions daily. For fun on the water, children aged 3 to 8 years can discover waterskiing in the safety of equipment designed just for them.

With Aventura Gliss Caraïbes, treat yourself to a magical experience you'll never forget, with waterskiing from sunrise to sunset. The center stays open all year round. Book ahead. For your convenience, the boat can be rented privately by the half day.
AVENTURA GLISS CARAÏBES
Nettlé Bay


Chez Hommage Hôtel & Résidences

97150, SAINT-MARTIN

Send an email to the establishment
Main facilities at the establishment
Qualified instructor/guide

Parking
Services/Amenities
Parking
Service provided by a qualified instructor/guide
Accepted payment methods
Credit cards
Checks and giro check
Paypal
Cash
Other useful information
From 01/01/2021 to 01/12/2021
Basic price
Check out what is near to
AVENTURA GLISS CARAÏBES in Nettlé Bay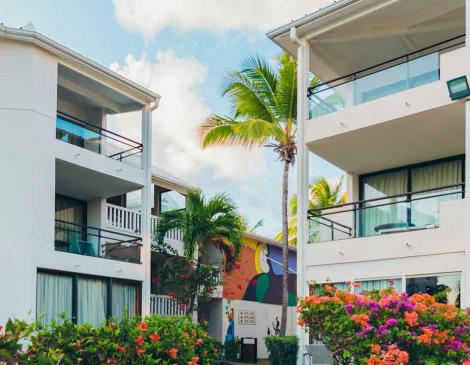 nettlé bay