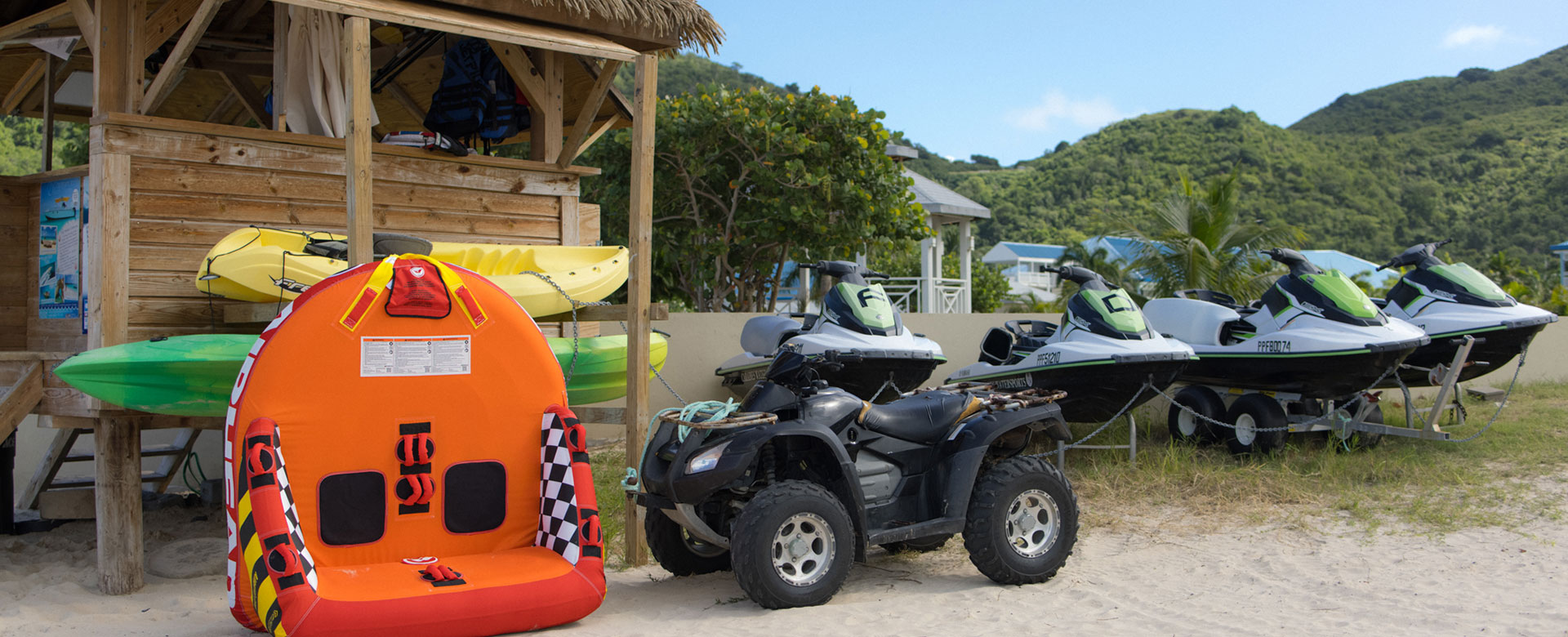 CARAÏBES WATERSPORTS
Sporting activities
,
Tubing
,
Jet-ski
,
Sea kayaking
,
Snorkeling
,
Standup paddleboarding
Caraïbes Watersports has chosen the beautiful beach of Anse Marcel as your departure point for a host of activities in and on the water. On a perfect stretch of water where the sea is calm and always warm, you'll enjoy unique experiences in the sun of St. Martin, with jet skiing, kayaking, paddleboarding, flyboarding, diving, tubing, and boat trips.
In the safety of the calm waters of Anse Marcel, you're sure to catch the sea-and-sun bug at this ideal spot for activities of all kinds! Caraïbes Watersports open every day to ensure your vacation on St. Martin is as sporty or as relaxing as you want it to be.

Go tubing with family or friends, for high-speed fun on the water that's sure to get the adrenaline flowing. On a 2-hour jet ski excursion you'll love exploring St. Martin from the sea, all the way to Simpson Bay. For those who prefer total independence, Caraïbes Watersports also rent jet skis.

Always dreamed of doing it but never dared? Try flyboarding for the first time with Caraïbes Watersports and fly over the sea defying the laws of gravity! With Caraïbes Watersports, try a new activity every day and feast your eyes with snorkeling sessions among the submarine wildlife, kayak trips to recharge your batteries out at sea, boat excursions for a little adventure... and whatever else takes your fancy.
Info
Point of departure : anse marcel
Point of arrival : anse marcel
CARAÏBES WATERSPORTS
Anse Marcel


Anse marcel

97150, SAINT-MARTIN

Send an email to the establishment
Main facilities at the establishment
Qualified instructor/guide

Parking
Services/Amenities
Parking
Service provided by a qualified instructor/guide
Check out what is near to
CARAÏBES WATERSPORTS in Anse Marcel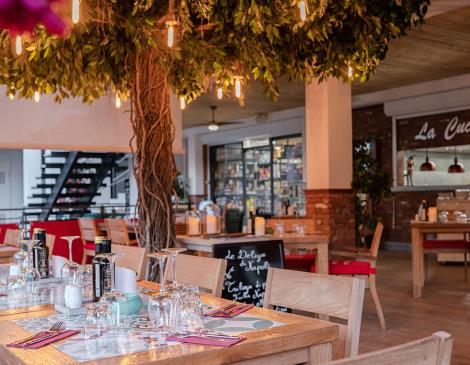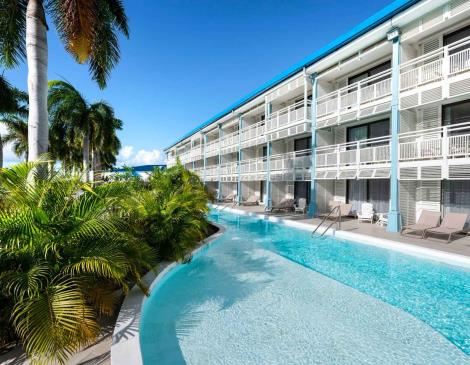 anse marcel