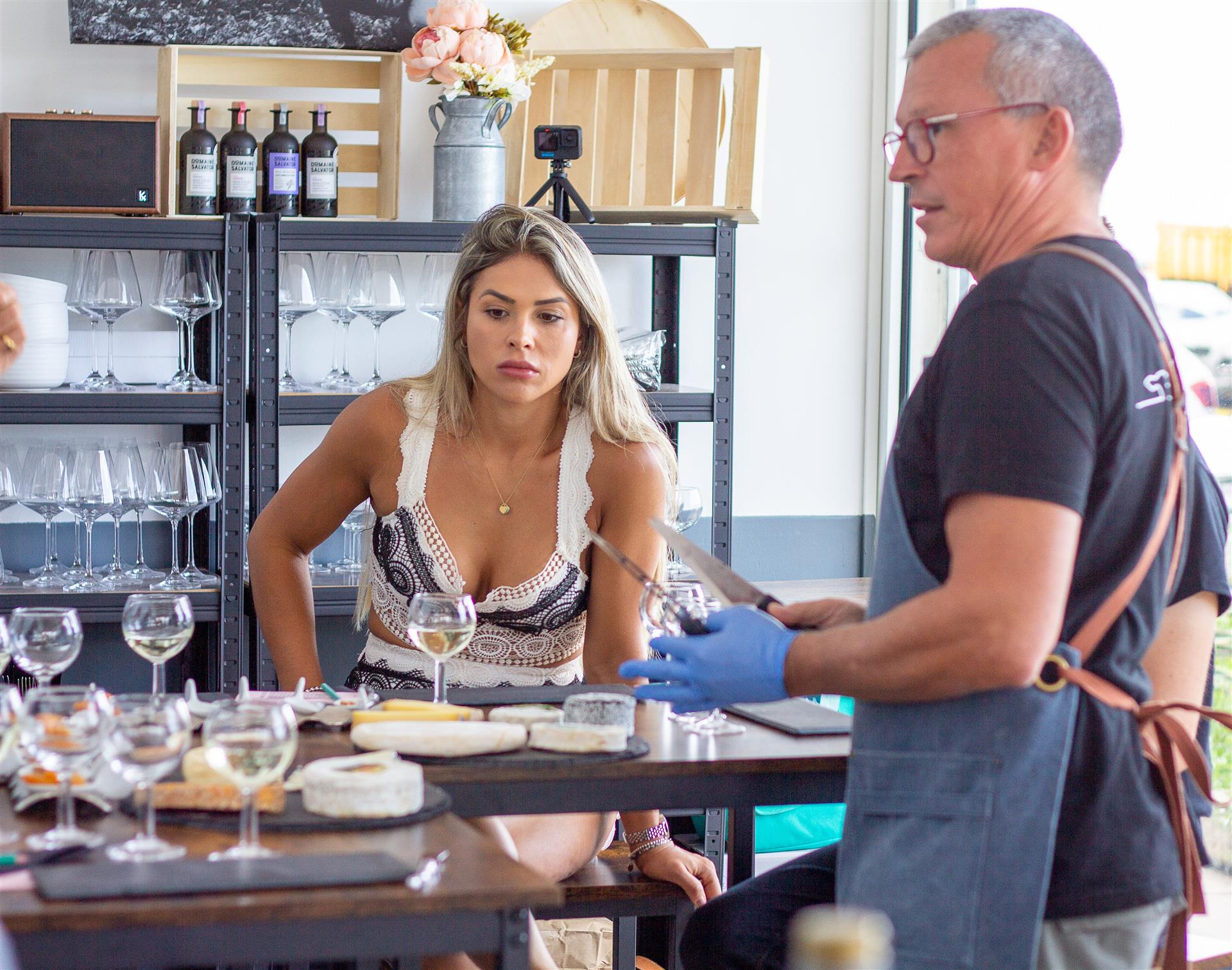 LE COMPTOIR DES FROMAGES
Creative activity
,
Creation/Workshop
Comptoir des Fromages, a supplier of exclusively farmhouse and artisanal products, offers cheese exploration and tasting workshops. This sensory and cultural journey is a tasty and fun experience, right in the heart of one of the most traditional regions that produces exceptional cheeses. This iconic food will no longer be a mystery to you!
The staff at Comptoir des Fromages are truly passionate about what they do. They sell authentic and uncommon products, which symbolize a whole culinary heritage. You can share this passion for cheese by taking part in a two-hour tasting and discovery workshop, which can be a surprising and memorable experience for a small group of up to eight people.

You can taste a selection of six original farmhouse or artisanal cheeses made exclusively from raw milk, from France and elsewhere. The selection changes with each season. Three wine pairings are carefully selected to accompany the tastings to perfection.

This tasting experience will give you the opportunity to learn and understand more about the world of cheese: its history, its main production regions, the main families of cheese, how it is made, how it is matured, how to choose it, how to cut it, how to present it. It's a surprising gastronomic journey, peppered with interesting anecdotes and games that will make your tastebuds tingle. Contact Comptoir des Fromages to find out the dates and locations of their upcoming workshops.
LE COMPTOIR DES FROMAGES
Marigot


Les Amandiers - Front de Mer

97150, SAINT-MARTIN

Send an email to the establishment
Main facilities at the establishment
Other useful information
From 01/01/2021 to 31/12/2021
Basic price
Check out what is near to
LE COMPTOIR DES FROMAGES in Marigot