LE RADEAU BLEU
Nautical activity
,
Watersports center
,
Equipment rental
,
Free practice
Unique on St. Martin! A day of fun and relaxation on the water, on a 530 ft² floating platform just for you. Wherever you look, the surroundings are a joy to behold, from the bright bay of Anse Marcel about a 300 feet away, to the horizon stretching as far as the eye can see.
Recharge your batteries with a day of fun and tranquility on the Radeau Bleu. Floating in the middle of the turquoise water, far from dry land, everything on board has been designed with your wellbeing in mind. This private floating platform is anchored and accommodates up to 10 people. Before heading for this little haven from Anse Marcel Beach, ask skipper Kevin to transport your belongings in his dinghy. You can then make the 300-foot crossing by kayak or stand-up paddleboard, unless of course you prefer to swim.

Once on the platform, you'll find everything you need for your comfort and safety, including a sunshade, a picnic table, beanbags and floating mats, masks and snorkels, a mobile speaker for music, a cooler full of ice, storage chests, a first-aid kit, a life preserver, and a few kitchen utensils, as well as a kayak and a paddleboard for exploring the surroundings and returning to land.

Children aged 7 and up are allowed on the Radeau Bleu. They have to wear life jackets up to the age of 10, and under-18s must be accompanied by a parent.
Spoken language(s)
German

English

French

Portuguese
Info
Point of departure : Anse Marcel
Point of arrival : Anse Marcel
LE RADEAU BLEU
Anse Marcel


Plage de l'Anse Marcel

97150, SAINT-MARTIN

Send an email to the establishment
Book
Direct booking

Contact's name: Kevin

Book now
Other useful information
From 01/01/2021 to 31/12/2021
Basic price
Check out what is near to
LE RADEAU BLEU in Anse Marcel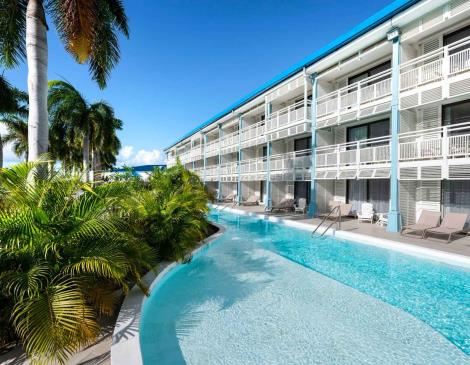 anse marcel