LE RANCH DU GALION
Sporting activities
,
Lessons
,
Excursion
,
Horseback riding
To discover all the authentic charm of St. Martin, go horseback riding on the island's most beautiful trails and along the beaches. Jessica, a qualified guide, will accompany your excursion and adapt to the level of each rider to ensure you enjoy a memorable experience amid the most beautiful surroundings.
Located in the protected setting of the Nature Reserve, the Ranch du Galion is a heavenly place where some thirty free-roaming horses offer you the chance to ride into the heart of nature. Guided by Jessica, your sea-loving mounts will take you along the beaches and even into the water for a unique horse-and-rider bonding experience. There are multiple bridle paths covering distances ranging from a short 1-hour ride to a whole 5-hour hack, or even a 2-day riding adventure with a night in a bivouac in Grand Case. You'll discover the protected fauna and flora of Galion Bay, the beach of Orient Bay at sunrise, the stunning view of Pic Paradis, the coastal heath of Oyster Pond... and many more of St. Martin's beautiful sites.

The Ranch du Galion proposes a host of amusing and educational activities for children and adults. The stables are run by the "Save the Horses Caribéens" association, and specialize in taking in horses with a difficult past. The animals receive the care and attention they need for their second, more peaceful life. The proposed riding activities help the stables to fund their rescue efforts.
Info
Point of departure : RANCH DU GALION
Point of arrival : RANCH DU GALION
LE RANCH DU GALION
Galion


THE OLD HOUSE MUSEUM

97150, SAINT-MARTIN

Send an email to the establishment
Main facilities at the establishment
Qualified instructor/guide

Parking
Services/Amenities
Parking
Service provided by a qualified instructor/guide
Accepted payment methods
Credit cards
Checks and giro check
Cash
Book
Booking centre

Contact's name: ranch du galion
Other useful information
From 31/12/2020 to 30/12/2021
Basic price
Check out what is near to
LE RANCH DU GALION in Galion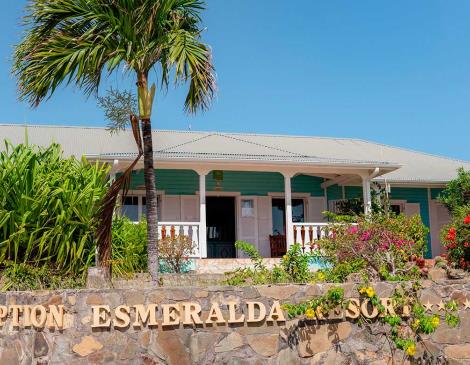 orient bay