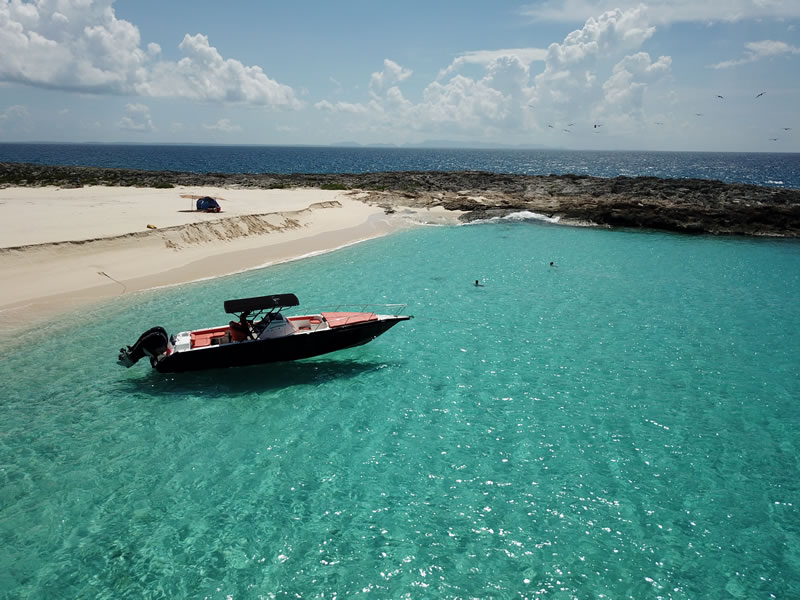 PAPER BOAT CHARTER
Travel packages
,
Charter Excursion
,
Excursion
,
Boat rental with skipper
,
Charter boat rental
Enjoy a magical day aboard a privately chartered vessel on the blue waters of the Caribbean! Elliot is the skipper of a luxurious speedboat that accommodates up to 10 passengers. You'll find him at Anse Marcel marina. Unless you prefer to embark just outside your hotel or villa.
With Paper Boat Charter, you can decide where to go and let the captain take you there. Make yourself comfortable on a sunbed on the foredeck, help yourself to a refreshing drink from the open bar, put your favorite music on the sound system, and prepare to sail across heaven...

If you decide to stay around St. Martin, stop at Creole Rock for a spot of snorkeling before heading for the wilderness of Tintamarre Island, the ideal setting for a little relaxation. Then set sail for Maho Beach on the Dutch side of the island for the must-see spectacle of airplanes almost skimming the surface of the sea as they come in to land.

With Paper Boat Charter you can also take to the shores of Anguilla, a British island reputed for its divine beaches, its translucent waters, and its tiny unspoiled islets such as the sublime Prickly Pear and Sandy Island.

Got an irresistible urge to visit elegant St. Bart's? Captain Elliot won't take long to cross the twenty nautical miles from St. Martin to its trendy neighbor for a busy day between luxury boutiques, majestic yachts, chic restaurants, and legendary beaches.
Info
Point of departure : anse marcel/grand case/ marigot
Point of arrival : anse marcel/ grand case/ marigot
PAPER BOAT CHARTER
Anse Marcel


marina anse marcel

97150, SAINT-MARTIN

Send an email to the establishment
Main facilities at the establishment
Qualified instructor/guide

Parking
Services/Amenities
Parking
Service provided by a qualified instructor/guide
Pets are welcome
Accepted payment methods
Credit cards
Checks and giro check
Paypal
Cash
Book
Direct booking

Contact's name: elliot

Book now
Other useful information
Period from 01/01/2021 to 01/01/2024
| | | |
| --- | --- | --- |
| Monday | | 07:00 - 22:00 |
| Tuesday | | 07:00 - 22:00 |
| Wednesday | | 07:00 - 22:00 |
| Thursday | | 07:00 - 22:00 |
| Friday | | 07:00 - 22:00 |
| Saturday | | 07:00 - 22:00 |
| Sunday | | 07:00 - 22:00 |
Period from 01/01/2021 to 01/01/2024
| | | |
| --- | --- | --- |
| Monday | | 07:00 - 22:00 |
| Tuesday | | 07:00 - 22:00 |
| Wednesday | | 07:00 - 22:00 |
| Thursday | | 07:00 - 22:00 |
| Friday | | 07:00 - 22:00 |
| Saturday | | 07:00 - 22:00 |
| Sunday | | 07:00 - 22:00 |
Check out what is near to
PAPER BOAT CHARTER in Anse Marcel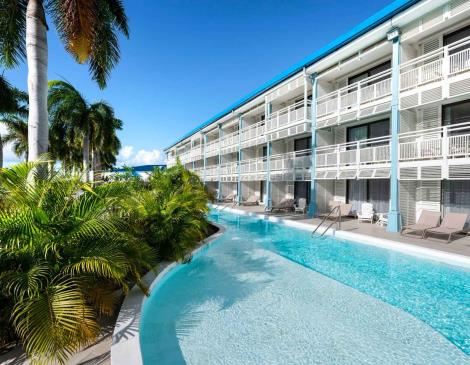 anse marcel