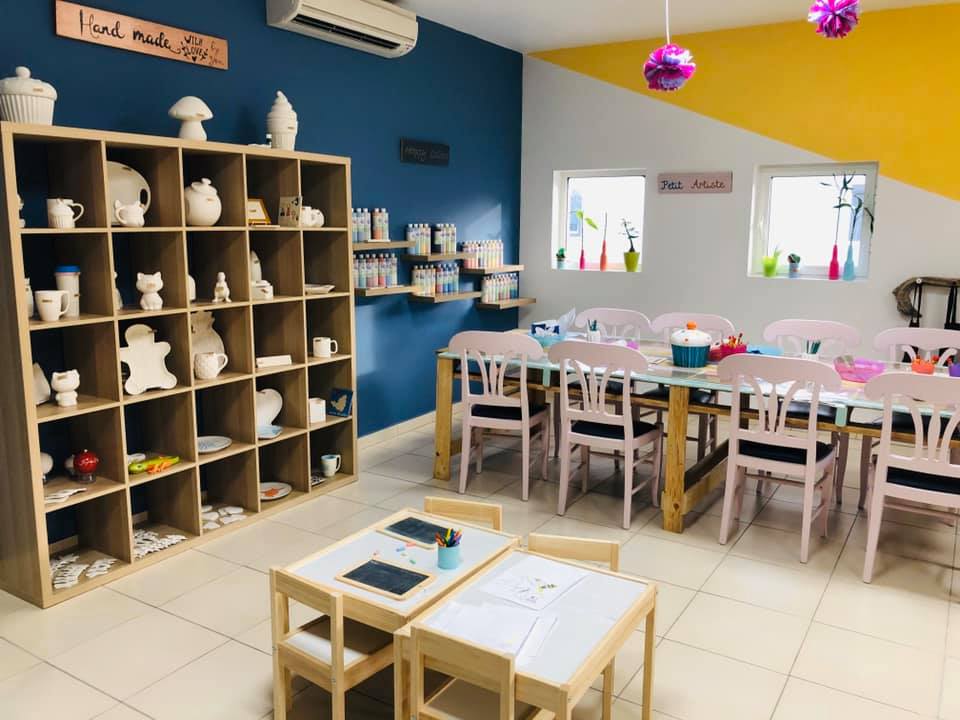 PINKY CHICH'ATELIER
Artistic activity
,
Creation/Workshop
,
Ceramics
Try out a unique activity on St. Martin, get your creative juices flowing, and most importantly, have some fun! Located in Hope Estate, Pinky Chich'Atelier is a place where you can paint ceramic and pottery pieces for a unique experience with your family or group. Let your imagination run free in a relaxed, friendly, and creative atmosphere.
This fun workshop is open for you and your children on Wednesdays and Saturdays by appointment; get inspired and have fun decorating ceramic objects. You can adorn bowls, cups, pots, and all sorts of objects. So get your creative juices flowing and have a wonderful time with your family. Children up to the age of 6 must be accompanied by an adult; Chichi can supervise them if they are 7 years old and older. You can pick up your pieces a week later, after Chichi has fired them in the kiln. She also offers pottery workshops for children from 7 years of age and adults. Model it, shape it, and then come back to paint it after firing!

Pinky Chich'Atelier also offers late-night sessions for adults. They can be organized upon request. And since creating together always strengthens bonds, you can also book a session to celebrate a birthday, organize a team-building session with your colleagues, or just have a nice time with friends. Offer your loved ones a fun and creative experience with a gift voucher from Pinky Chich'Atelier.
PINKY CHICH'ATELIER
Hope Estate


14-16 rue Anégada local n°16 HOPE ESTATE 97150 Grand-Case, Saint Martin

97150, SAINT-MARTIN

Send an email to the establishment
Check out what is near to
PINKY CHICH'ATELIER in Hope Estate