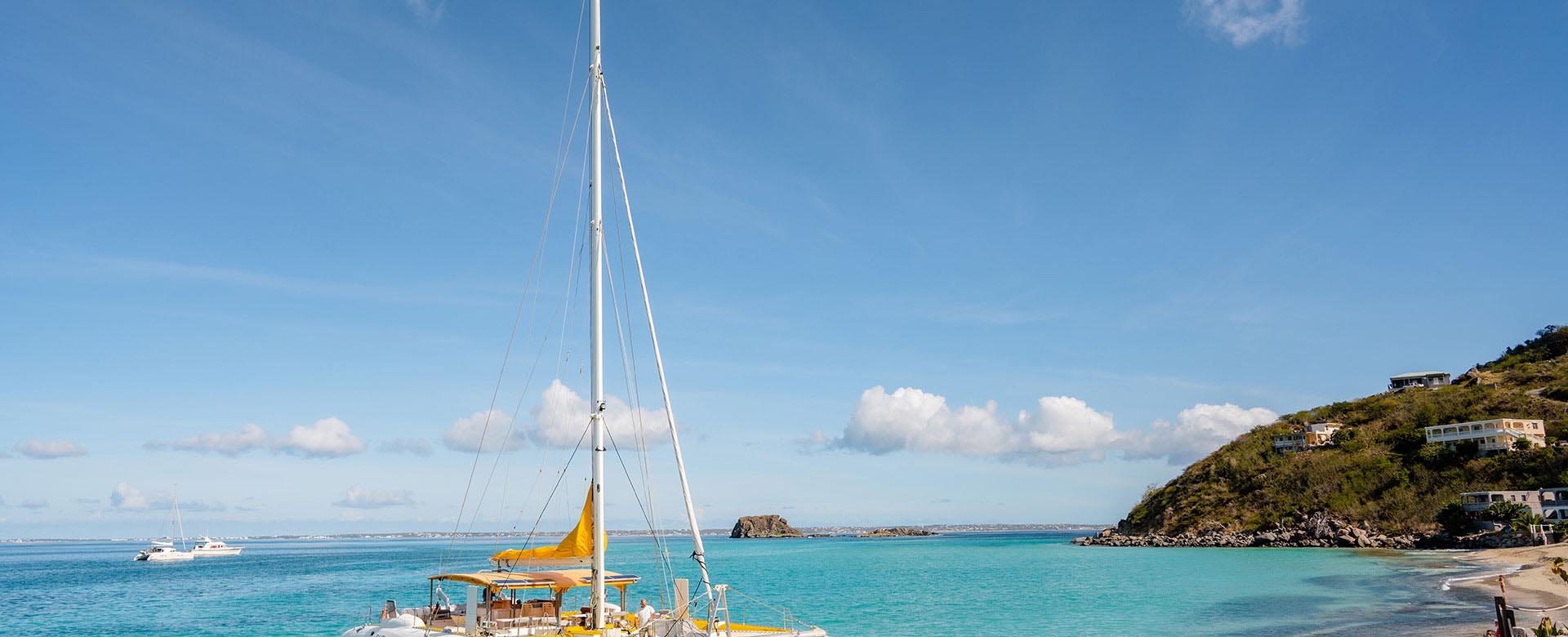 SCOOBITOO
Travel packages
,
Motorboat with living quarters
,
Sea boat expedition
,
Sailboats with living quarters
,
Supervision
For a dream day, climb aboard a 75-foot catamaran and take to the sea off the shores of St. Martin to discover the neighboring islands. Let the lapping water and trade winds soothe you, soak up the tranquility of the open sea, and spot the sandy haven that awaits you in the distance.
Sailing across the warm turquoise waters of the Caribbean is an absolute must-do for anyone staying on St. Martin. Depending on weather conditions and the catamaran's availability, the Scoobitoo will take you exploring heavenly spots off the coast of St. Martin. The restaurants of Pinel Island that you just can't miss, the wild beauty of the uninhabited islets of Tintamarre, Prickly Pear or Dog Island, the pristine beaches of Anguilla that rival those of any other atoll, and the irresistible charm of elegant St. Bart's.

Aboard the Scoobitoo, the crew bend over backwards to make sure you'll never forget your excursion. Plunge into the water from the fun onboard slide, explore the seabed, laze on the beach, return to the boat for lunch (included in some cases) and, above all, make the most of the open bar available throughout the day!

Don't hesitate to book the Scoobitoo catamaran as your private venue for a day out with family or friends, a romantic getaway or a day's business. Meals can also be provided on board. So hurry, book your day on the Scoobitoo and who knows, you may be lucky enough to spot some whales!
Spoken language(s)
English

Spanish

French

Italian
Info
Point of departure : SAINT-MARTIN
Point of arrival : SAINT-MARTIN
SCOOBITOO
Anse Marcel


205 residence des acacias

Anse Marcel

97150, SAINT-MARTIN

Send an email to the establishment

Send an email to the establishment
Other useful information
From 01/01/2021 to 31/01/2021
Basic price
Check out what is near to
SCOOBITOO in Anse Marcel