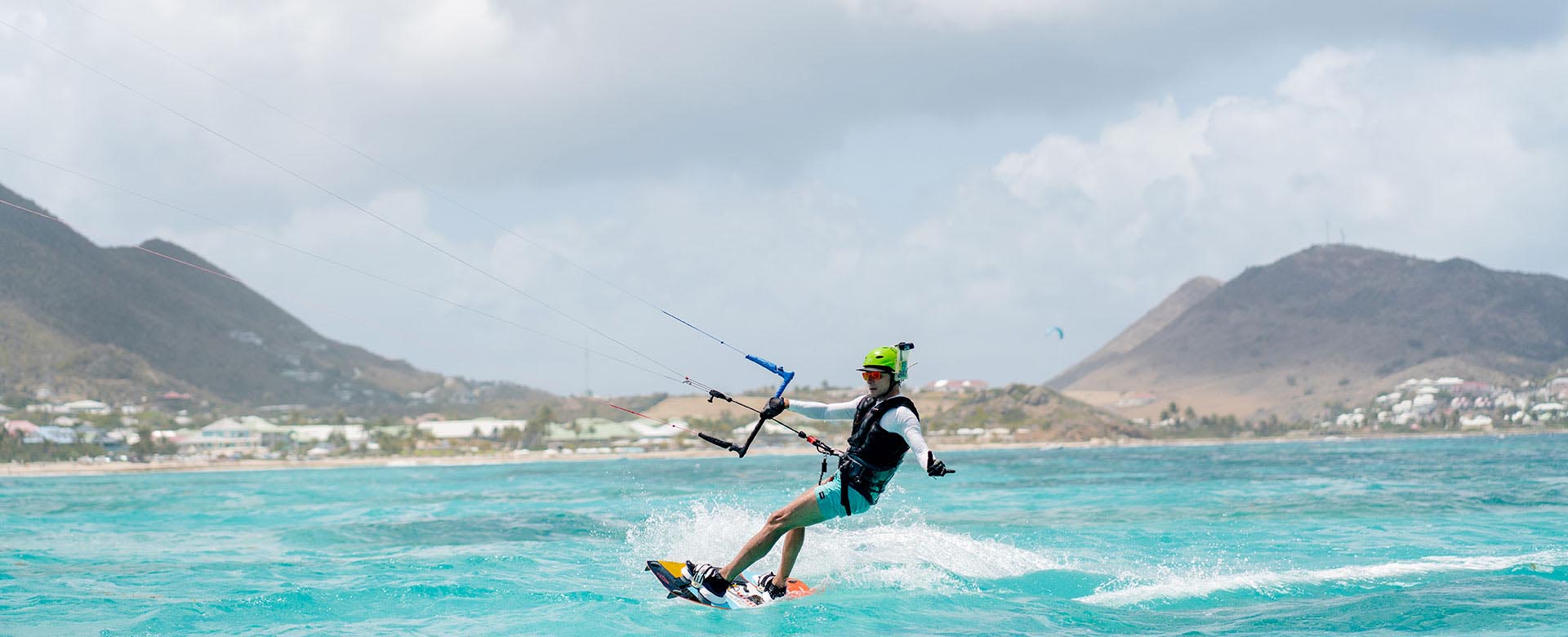 SXM KITESCHOOL
Sporting activities
,
Supervision
,
Initiation
,
Lessons
,
Equipment rental
,
Free practice
,
Beginners' course
,
Advanced course
,
Flysurfing
,
Kite-surf
If you decide to take kitesurfing lessons on the crystalline waters of St. Martin, you'll discover it makes for a superb playground, where the waves and the trade winds are always there to help. Toon is an experienced instructor with a passion and a kitesurfing school in Orient Bay, an excellent option if you want to try this extreme sport at the best spot on the island.
After a full briefing on the Cul-de-Sac jetty, you'll go aboard the SXM Kiteschool boat for a 2-hour lesson on the waters of Orient Bay, the favorite spot of local riders who find all the space they need. This way you'll progress safely and at your own pace with recent equipment to quickly discover those new sensations between the waves and the clouds. At the SXM Kiteschool, lessons are for up to two people at a time, to ensure you get the most out of each moment.

Do you dream of flying over the sea? To help you discover this unique sensation, the SXM Kiteschool proposes kitefoil and wakefoil lessons for beginners and also organizes outings.

Looking to rent equipment? The SXM Kiteschool can provide everything you need, after a compulsory supervised session to assess your skill level, in the interests of safety.
Info
Point of departure : Cul-de-Sac
Point of arrival : Cul-de-Sac
SXM KITESCHOOL
Cul-de-Sac


Embarcadère de Cul De Sac

97150, Saint Martin

Send an email to the establishment
Main facilities at the establishment
Qualified instructor/guide

Parking
Services/Amenities
Parking
Service provided by a qualified instructor/guide
Accepted payment methods
Credit cards
Checks and giro check
Cash
Check out what is near to
SXM KITESCHOOL in Cul-de-Sac