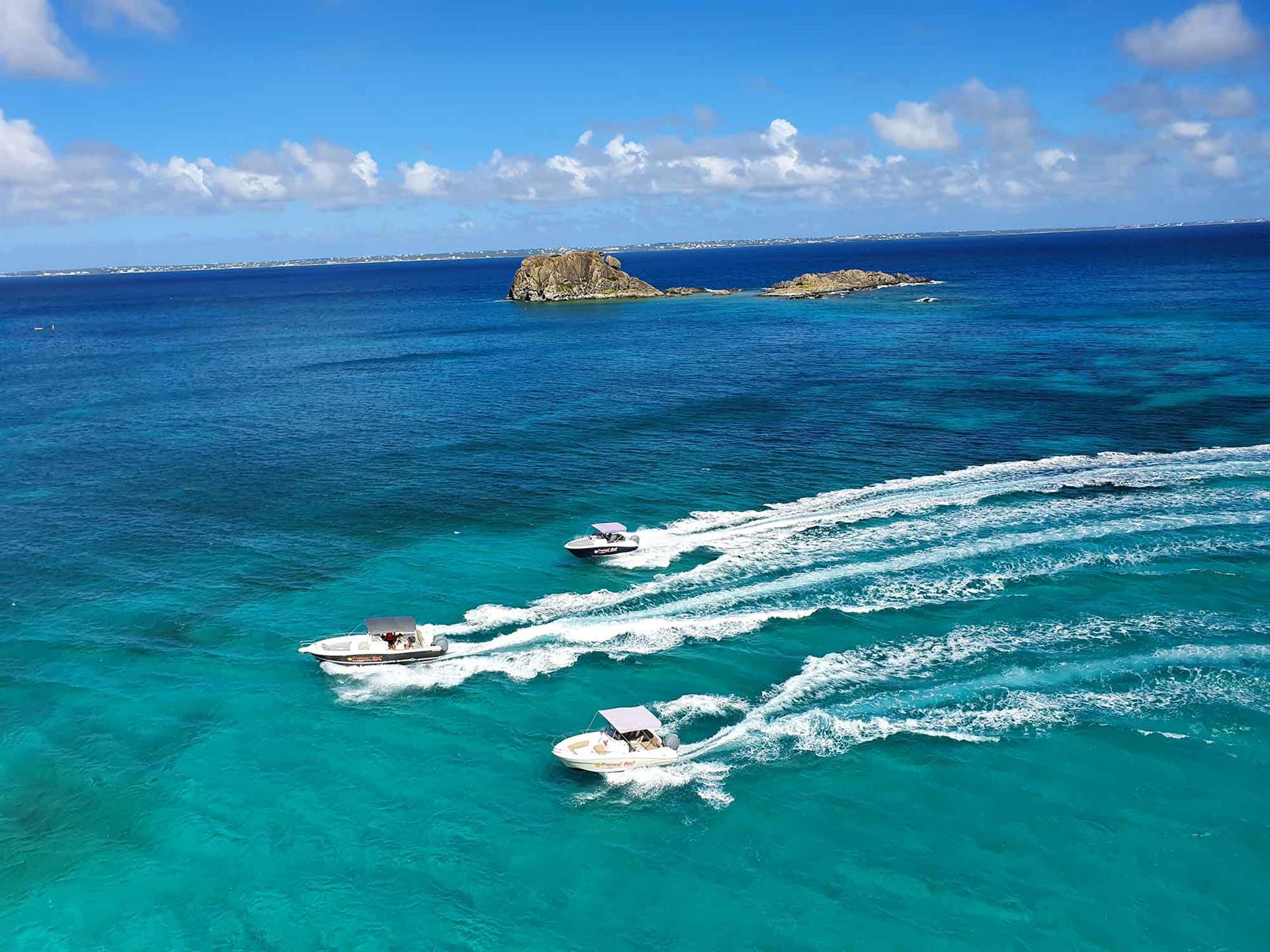 TROPICAL BOAT
Coastal boat license training
,
Boat rental without skipper
Treat yourself to a sun and sea spray drenched experience on crystal-clear waters with Tropical Boat, the specialist in private boat rental. You don't need a boating license, rent a boat with or without a skipper and embark on a trip to discover the most beautiful beaches of St. Martin and its idyllic islets.
Get ready to be amazed with Tropical Boat! Get away from it all for a fabulous day on turquoise waters or get a guided tour for a sea trip on a RIB along the coast of St. Martin. Depending on the route you choose, you will dock on some of the most beautiful beaches, where you can dive into the warm water for a snorkeling session. Some tours include a beachside lunch break?–?just ask! The most beautiful spots in St. Martin, such as Marigot and Fort Louis, Friar's Bay, Happy Bay, and Rocher Créole, are within reach.

Need to escape from it all? Explore the neighboring islands of Anguilla and St. Barts or pretend to be a wild adventurer on Pinel and Tintamarre Islands aboard the Cap Camarat (7 people) or the White Shark (9 people).

Do you want to get your boating license? Enroll at Tropical Boat and learn how to make your dream come true. Tropical Boat is open every day at Marina Port La Royale in Marigot, from 9 a.m. to 5 p.m.
Info
Point of departure : marigot
Point of arrival : marigot
TROPICAL BOAT
Marina Port La Royale


Marina port la royale

97150, SAINT-MARTIN

Send an email to the establishment
Main facilities at the establishment
Qualified instructor/guide

Parking
Services/Amenities
Parking
Service provided by a qualified instructor/guide
Book
Direct booking

Contact's name: nicolas
Check out what is near to
TROPICAL BOAT in Marina Port La Royale