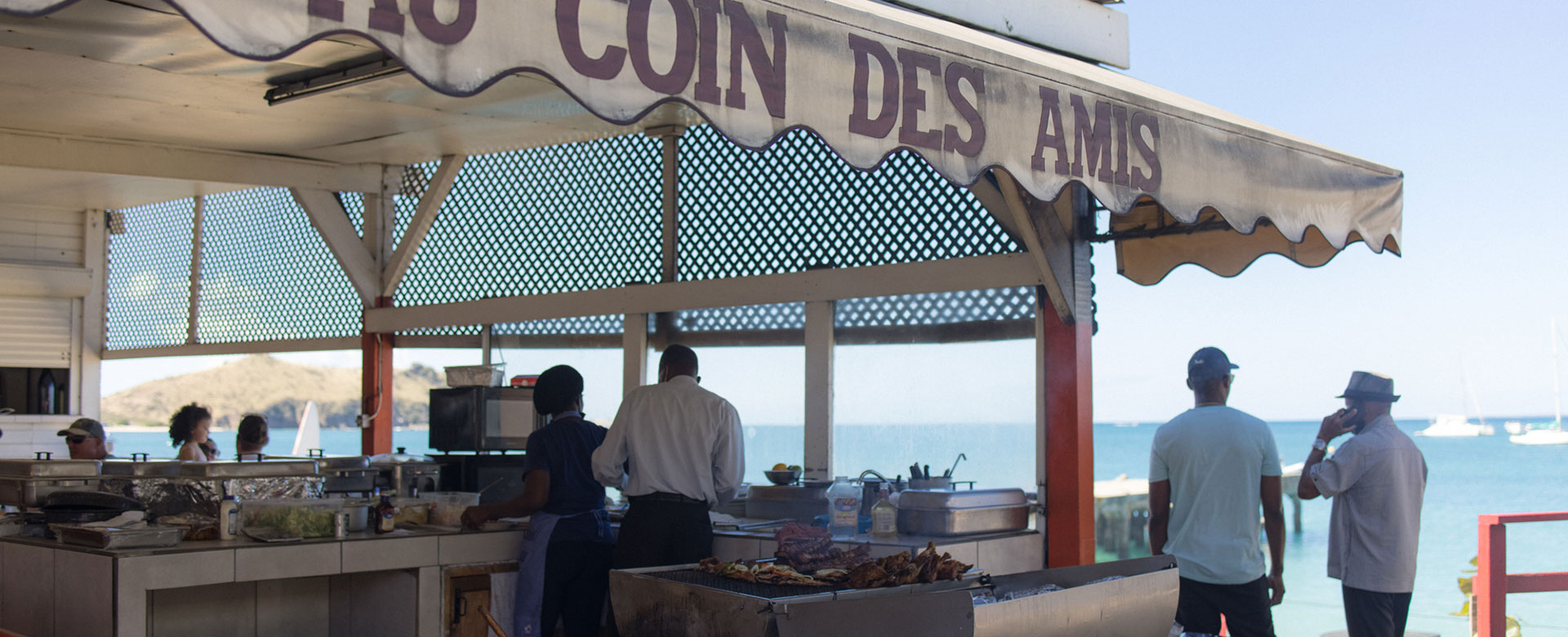 Au Coin des Amis
Lolo (local restaurant)
,
Takeaway food
Against the beautiful turquoise backdrop of Grand Case Bay, the huge pots and smoking grills of the lolos present St. Martin's star dishes and spark your appetite in an instant. The restaurant Au Coin des Amis and the neighboring lolos always welcome you with that Caribbean zest for life that instantly puts a smile on your face.

Start with codfish accras, dressed crab, or Creole black pudding, then indulge in a generous plate of the excellent chicken Colombo, Creole prawns, conch stew, the classic ribs and grilled chicken, snapper, or lobster. Enjoy your dish with a side of coleslaw, corn on the cob, Creole rice, or stuffed chayote. Every Sunday, Au Coin des Amis serves authentic local specialties such as goat Colombo or oxtail stew. Cuisine that's as hearty, spicy, and comforting as the Friendly Island itself.

You can't eat at lolos without trying a Journey Cake, the traditional bread roll that St. Martin is famous for. It goes with pretty much everything. Island flavors in one bite.
Au Coin des Amis
Grand Case


Boulevard de Grand-Case

97150, SAINT-MARTIN

Send an email to the establishment
Accessibility
Access for persons with reduced mobility
Check out what is near to
Au Coin des Amis in Grand Case