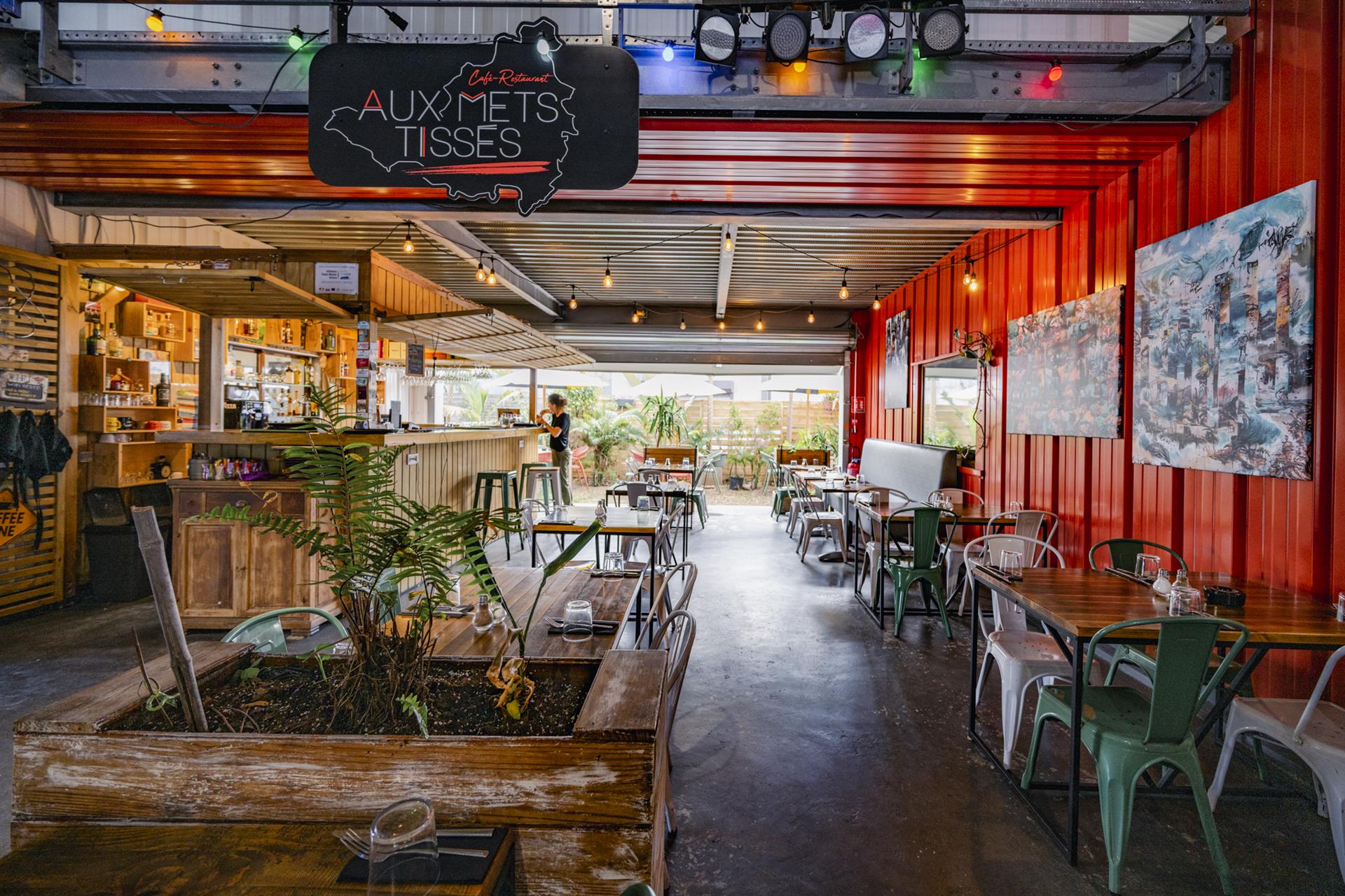 Aux Mets Tissés
Restaurant
-
Creole
-
French
Creole cuisine
,
French cuisine
,
Traditional cuisine
You'll be able to choose between a large breezy dining room, a smaller air-conditioned area with a view of Chef Olivier's kitchen, or outside seating in the patio herb garden. As far as decoration is concerned, we loved the antique treasures from Les Puces de SXM arranged in the lobby to delight your eyes before moving on to your taste buds.

As an environmentally conscious venue, the restaurant takes pride in privileging local or Caribbean products and recycling waste. This philosophy is echoed in French-style cooking interwoven with Creole flavors. Rockland farm-fresh eggs, freshly-caught fish, artisan Willy Ice Cream, Ti'Zen teas or Pelikaan beers; you can indulge in all these island flavors at Aux Mets Tissés where home-cooking is the central policy, from the chef's own charcuterie and smoked fish to crisp pastries that make the perfect breakfast or tea time treat. Fresh, flavorful and creative cuisine showcased through new dishes every day.

The restaurant is open Monday to Saturday until 6pm, except for Thursday evening when hours are extended for gourmet after-work dining starting at 6pm.
Aux Mets Tissés
Hope Estate


Rue indigo Hope Estate

97150, SAINT-MARTIN

Send an email to the establishment
Check out what is near to
Aux Mets Tissés in Hope Estate