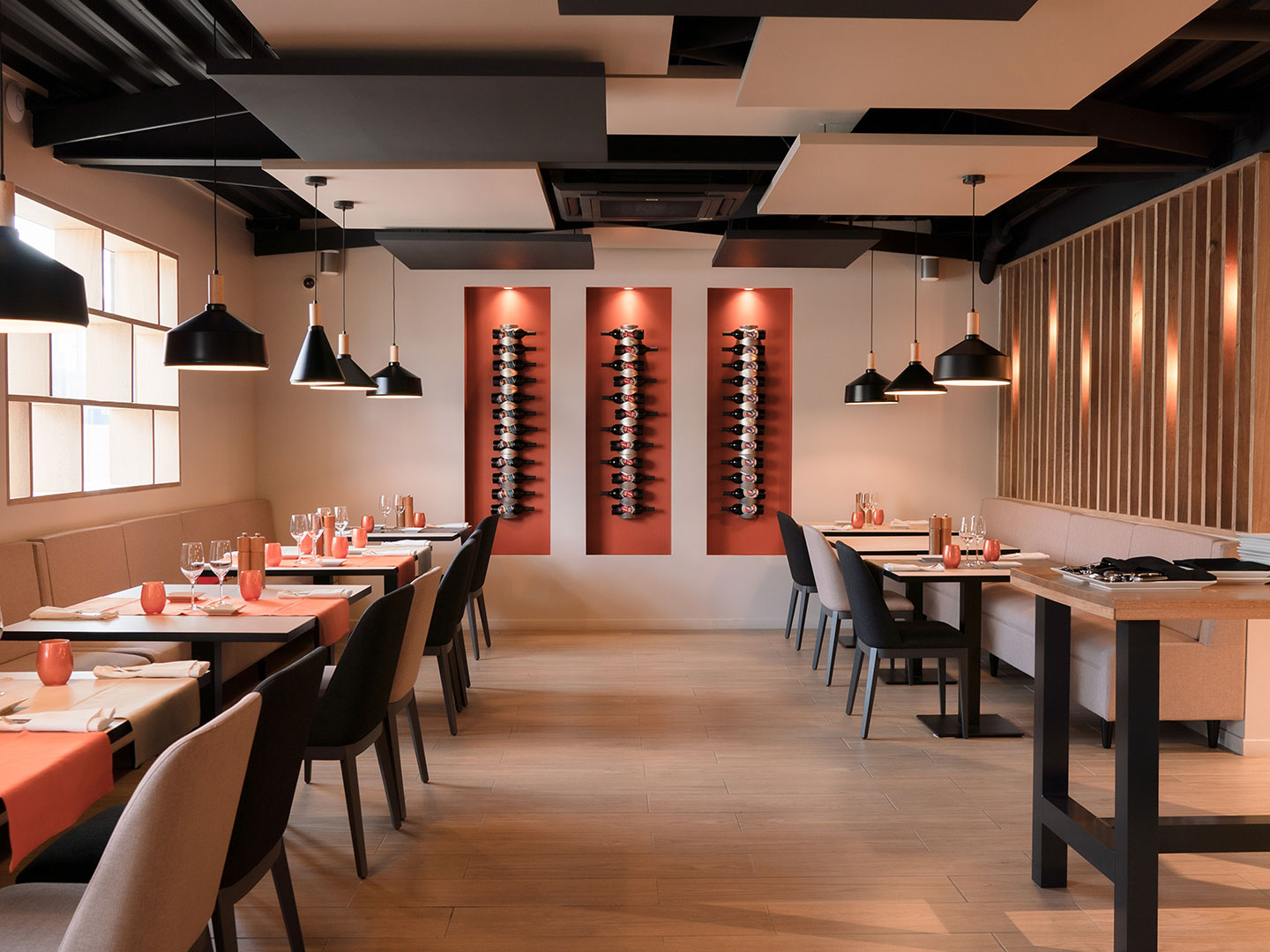 BACCHUS
Boutique & Restaurant
-
French
Wine cellar
,
French cuisine
,
Fine foods
,
Fine dining
Watch the chef and his team work in the 150 m2 open kitchen from your table in the restaurant, which works in harmony with the gourmet deli. If you want a lunch where comfort and intimacy are on the menu, take in the wood, metal, and orange interior design that looks good enough to eat.

Bacchus is an unmissable spot in the gastronomic universe of St. Martin. Its many regulars appreciate its honest cooking, which employs simplicity and refinement masterfully to enhance the final dish. Fish smoked on the premises, duck confit, foie gras ravioli, the famous beef or fish tartare, and the Vieux Clément Rum Baba for dessert will all delight your tastebuds with their finesse and flavor. At Bacchus, indulge your senses with the ultimate reward that every gourmet dreams of: a caviar tasting. It is served à la carte with a glass of Taiga Shtof vodka (as it well should be!).

The restaurant is open from 12 p.m. to 3 p.m. from Monday to Saturday as well as on Fridays from 5 p.m. for after work parties. You can reserve private lunches in advance.
BACCHUS
Hope Estate


19 Rue Anegada

HOPE ESTATE

97150, SAINT-MARTIN

Send an email to the establishment
Other service(s) offered by this service provider
Main facilities at the establishment
Services/Amenities
Air conditioned
Parking
Catering
Pets are welcome
Groups are welcome
Accessibility
Access for persons with reduced mobility
Check out what is near to
BACCHUS in Hope Estate