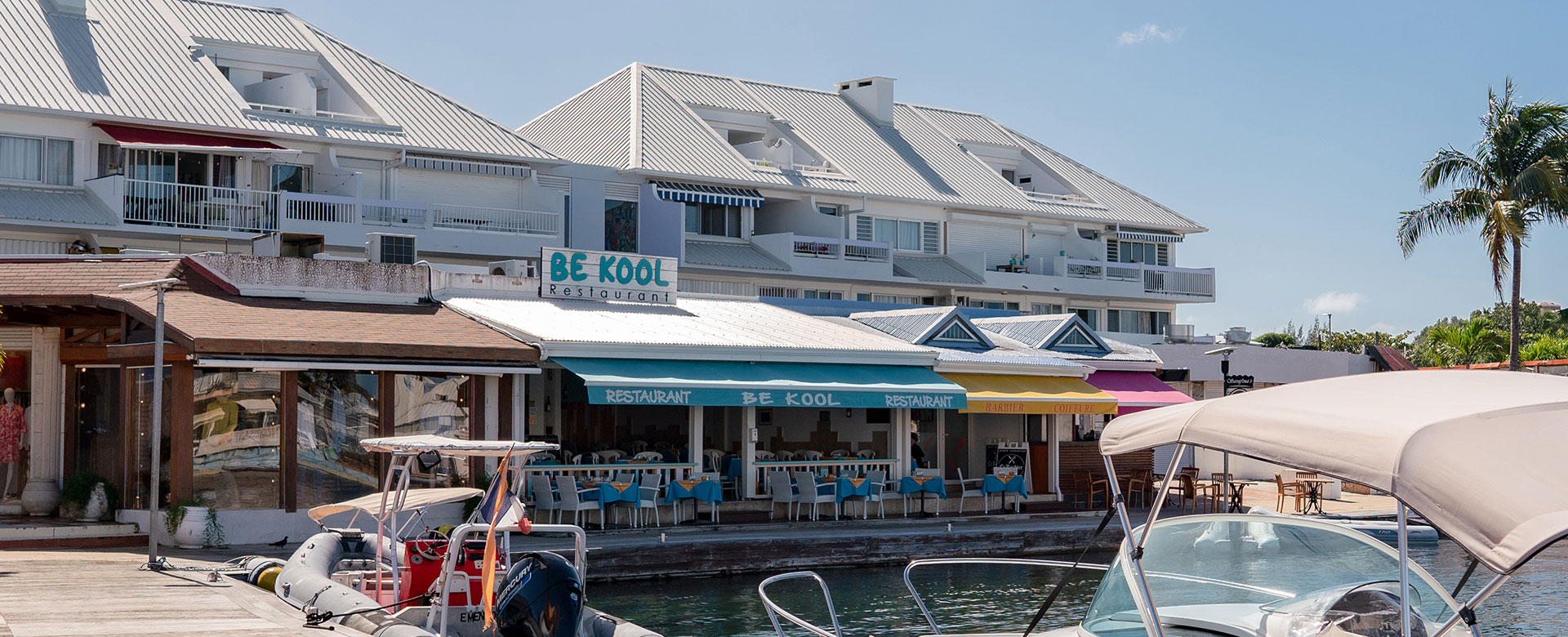 BE KOOL
Restaurant
-
French
Whether it's for lunch or dinner, do as the regulars do, and try traditional French cuisine at Be Kool, where every day is a special occasion. The owners describe the cuisine as "spontaneous," where intuition, desire and inspiration take the lead. You can eat here every day and still be surprised! It's spontaneous, but it's not improvised. Produce is fresh and all of their dishes, from appetizers to desserts, are homemade, carefully prepared, with skillfully balanced flavors.

The restaurant rises to the challenge, though, thanks to its wonderful team. It's run by a family, with the parents in the front of house while their kids manage the kitchen. You'll feel right at home in this cozy restaurant brimming with Caribbean flair. You won't be disappointed if you visit Be Kool, so come and try one of the daily specials!

The restaurant opens from Monday to Saturday, at midday and in the evening.

BE KOOL
Marina Port La Royale


Marina Royale 97150 Marigot, Saint Martin

97150, SAINT-MARTIN

Send an email to the establishment
Main facilities at the establishment
Check out what is near to
BE KOOL in Marina Port La Royale