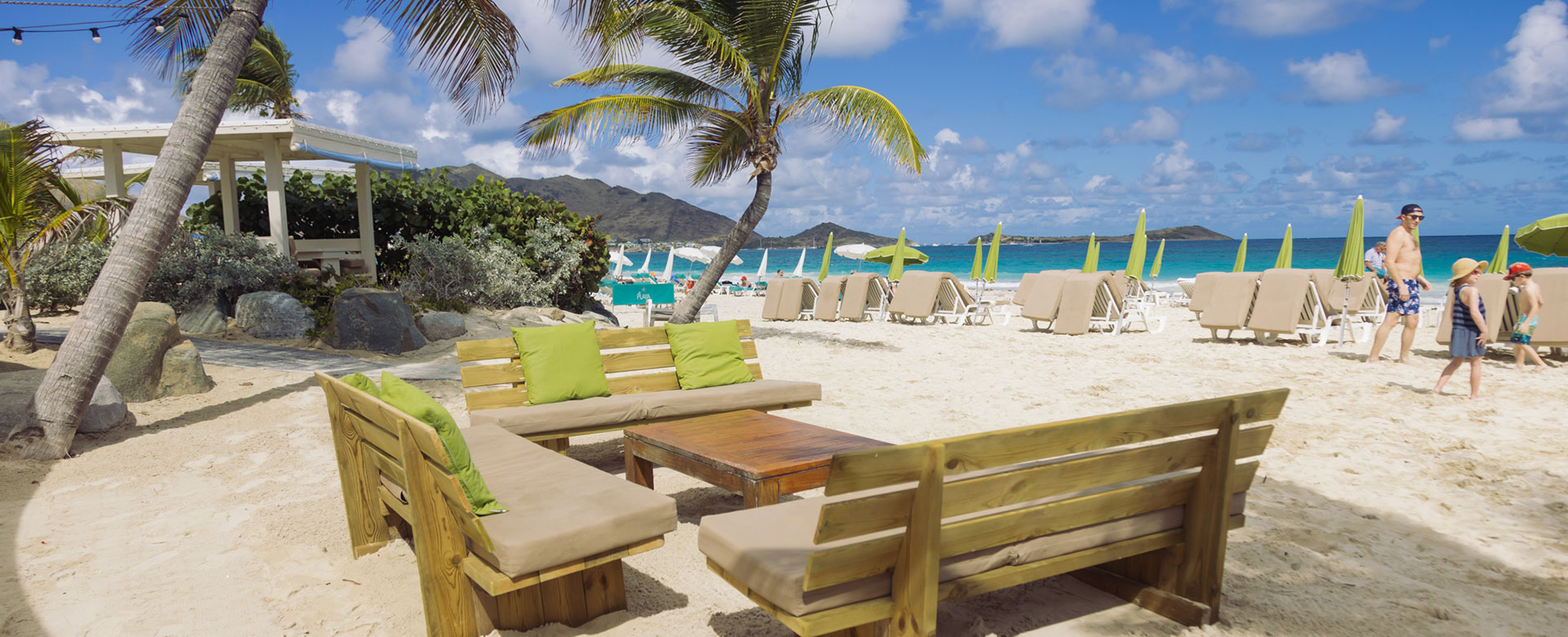 BIKINI BEACH
Restaurant
-
French
Bar
,
Beach bar
,
French cuisine
At the end of Avenue des Plages, you'll have no trouble finding Bikini, a cozy little spot where you can unwind at a table with your feet in the sand or on the deck. You'll love the sublime seascape that unfurls before you, the warm atmosphere, and the friendly staff who are always on hand to help.

The chef's menu chalked up on a large blackboard gives pride of place to fresh products that are full of flavor and nicely spiced up. Don't hesitate to try the famous "Bikini salad" which includes a half lobster tail with shrimp, mango, and grapefruit. Another favorite is the vegetarian or fresh-tuna Poke Bowl, or the slow-cooked pork tenderloin.

The Bikini also serves a range of unbeatable cocktails with tapas like none you'll find elsewhere: beetroot hummus, Cajun squid, and beef tacos. Vegetarians will enjoy snacking on a veggie wrap or a quinoa burger.

For major celebrations like New Year's Eve, or Bastille Day on July 14, the Bikini organizes some memorable beach parties. Bands also play here regularly.

BIKINI BEACH
Orient Bay


Orient beach, Saint Martin 97150, Saint-Martin

97150, SAINT-MARTIN

Send an email to the establishment
Main facilities at the establishment
Beach

High-speed WiFi

View overlooking the sea
Services/Amenities
Parking
Beach
Wifi spot
Sea View
Check out what is near to
BIKINI BEACH in Orient Bay