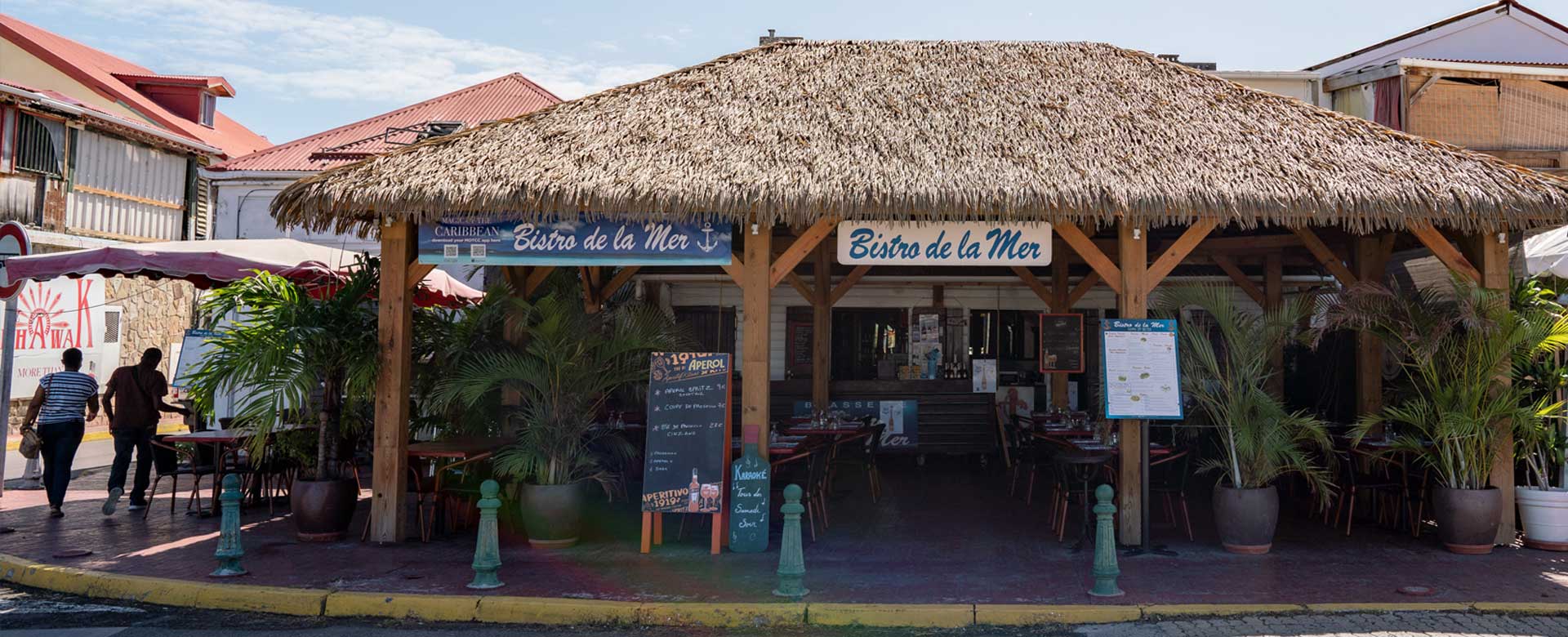 Bistrot de la Mer
Brasserie
,
French cuisine
"On Boulevard de France, the Bistro de la Mer is a great place to satisfy your appetite. If you're looking for a quick snack, the menu includes crepes and burgers. If you want a full meal, you can choose from hot and cold starters, including salads, beef carpaccio, codfish accras, fish soup, French onion soup, snails with parsley butter, or calamari. Meat dishes include the great classics of French cuisine like duck breast with a thyme and honey sauce, rack of lamb with a rosemary sauce, and rib steak with sautéed potatoes. As for fish and seafood, the Bistro de la Mer loves serving it up the Creole way: mahi-mahi steak, river shrimp, grilled lobster, whole snapper, etc.

Italy also has a prominent place on the menu, with pasta dishes and a long list of pizzas. Sweet tooths will succumb to the temptation of chocolate mousse, crème brûlée, crepes, apple tart, or one of the many other delicious desserts.

During the summer season, the Bistro de la Mer is something of a party venue too, with live music on Thursday evenings, and the signature karaoke night every Saturday.
Bistrot de la Mer


Front de Mer Marigot

97150, SAINT-MARTIN
Check out what is near to
Bistrot de la Mer