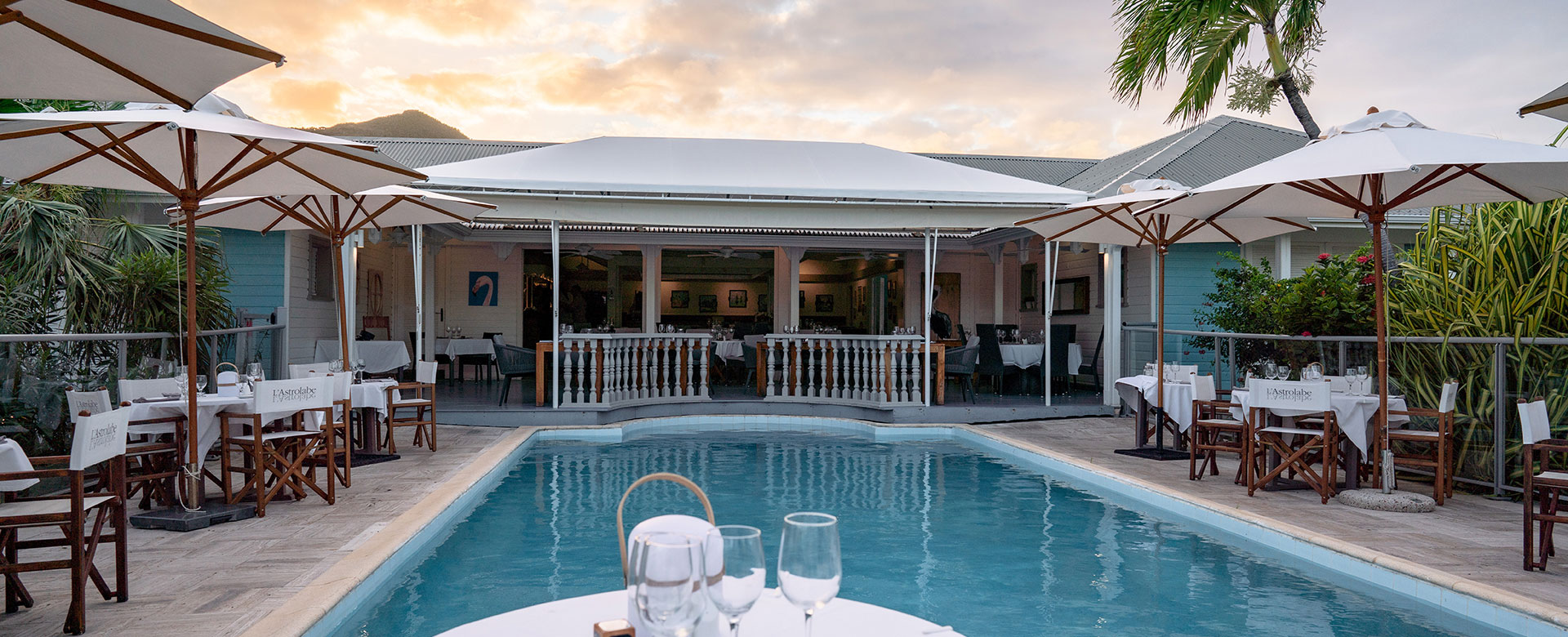 L'Astrolabe
Restaurant
-
French
Visit Astrolabe in the early morning for a hearty breakfast, just a stone's throw from the beach. From 6:30 p.m., lights dim to make your meal even more atmospheric. Just reading the menu is a delight, and will whet your appetite for dishes that blend French gastronomy with touches of Caribbean flair.

With its Cognac lobster cappuccino, porcini and foie gras raviolis, and toasted hazelnut whipped cream, the bar is high at Astrolabe. If you want to continue with marine flavors, savor the filet of triggerfish or the spiny lobster bisque with Creole flavors and coconut. If you would rather stay on land, sample the crispy Landes duck breast, accompanied with seasonal vegetables, parsnip cream with grated Tonka bean, and a Marsala and aged balsamic sauce. If you have a bit of a sweet tooth, indulge in Astrolabe's signature dessert: millefeuille with fresh raspberries, mascarpone cream, and Ivoire white chocolate.

On Friday nights, you're invited to Astrolabe for its famous lobster night.

L'Astrolabe
Orient Bay


Parc de la baie orientale Baie orientale, 97150, Saint-Martin

97150, SAINT-MARTIN

Send an email to the establishment
Main facilities at the establishment
Check out what is near to
L'Astrolabe in Orient Bay