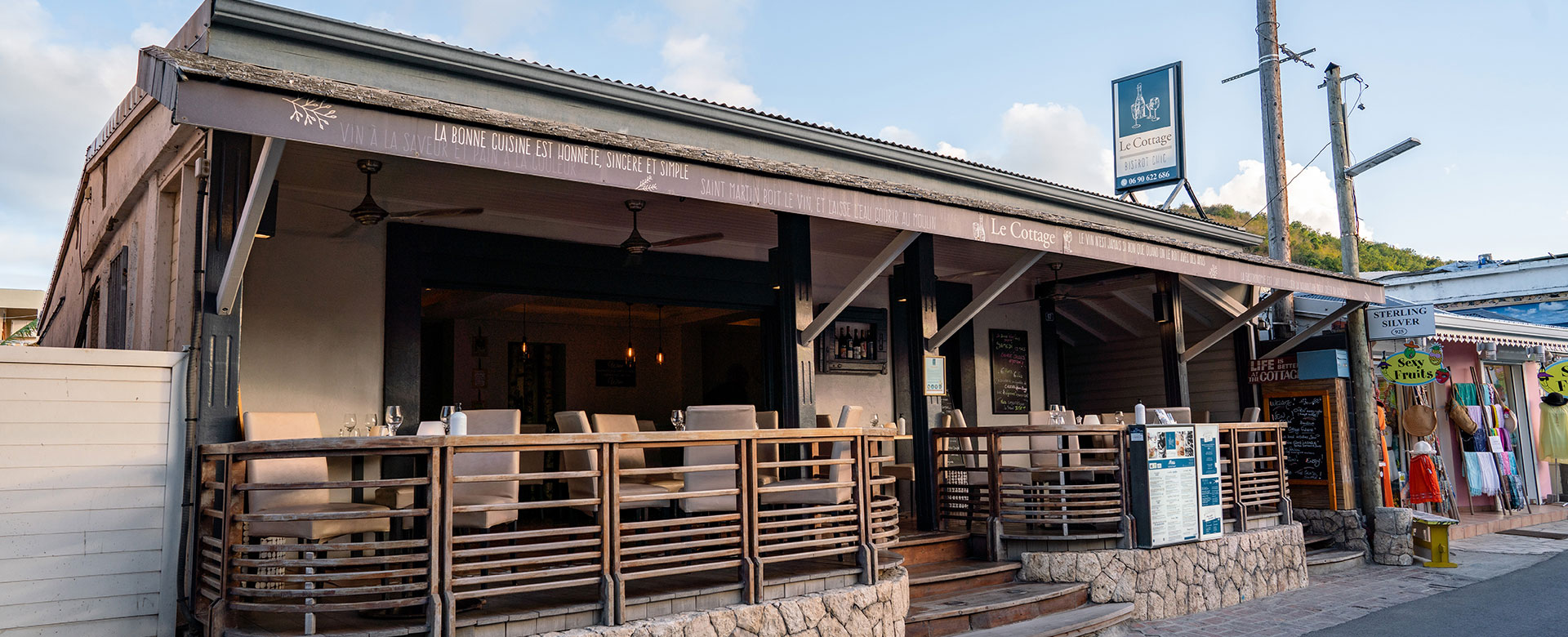 LE COTTAGE
Restaurant
-
French
Le Cottage promises the ultimate dining adventure because the owner, Stephen, happens to be a sommelier. He will ensure your food is paired with its perfect match from a huge selection of French wines produced by the greatest vineyards of Burgundy, Bordeaux, Champagne, the Rhone and Loire Valleys, the Beaujolais region, etc.

You'll succumb to the temptation of iconic dishes such as foie gras lasagna with morel sauce, the famous lobster bisque in puff pastry, or the filet of "Angus" beef rossini. If you fancy honing your palate, opt for the menu in which "wine does the talking", to experience the very best food-and-wine pairings. For a total immersion in the flavors of the West Indies, the lobster menu proposes a number of delicious ways to enjoy this renowned crustacean. The menu also features vegetarian dishes which are just as elegant as the rest and the chef can, on request, whip up dishes for diners who don't eat gluten.
For dessert, Le Cottage will astound your tastebuds with its house creations, including its all-caramel best-seller and a revisited Mon Chéri chocolate.

The restaurant opens from Monday to Saturday, from 6pm.
LE COTTAGE
Grand Case


97 Boulevard de Grand-Case 97150 Grand-Case, Saint Martin

97150, SAINT-MARTIN

Send an email to the establishment
Check out what is near to
LE COTTAGE in Grand Case