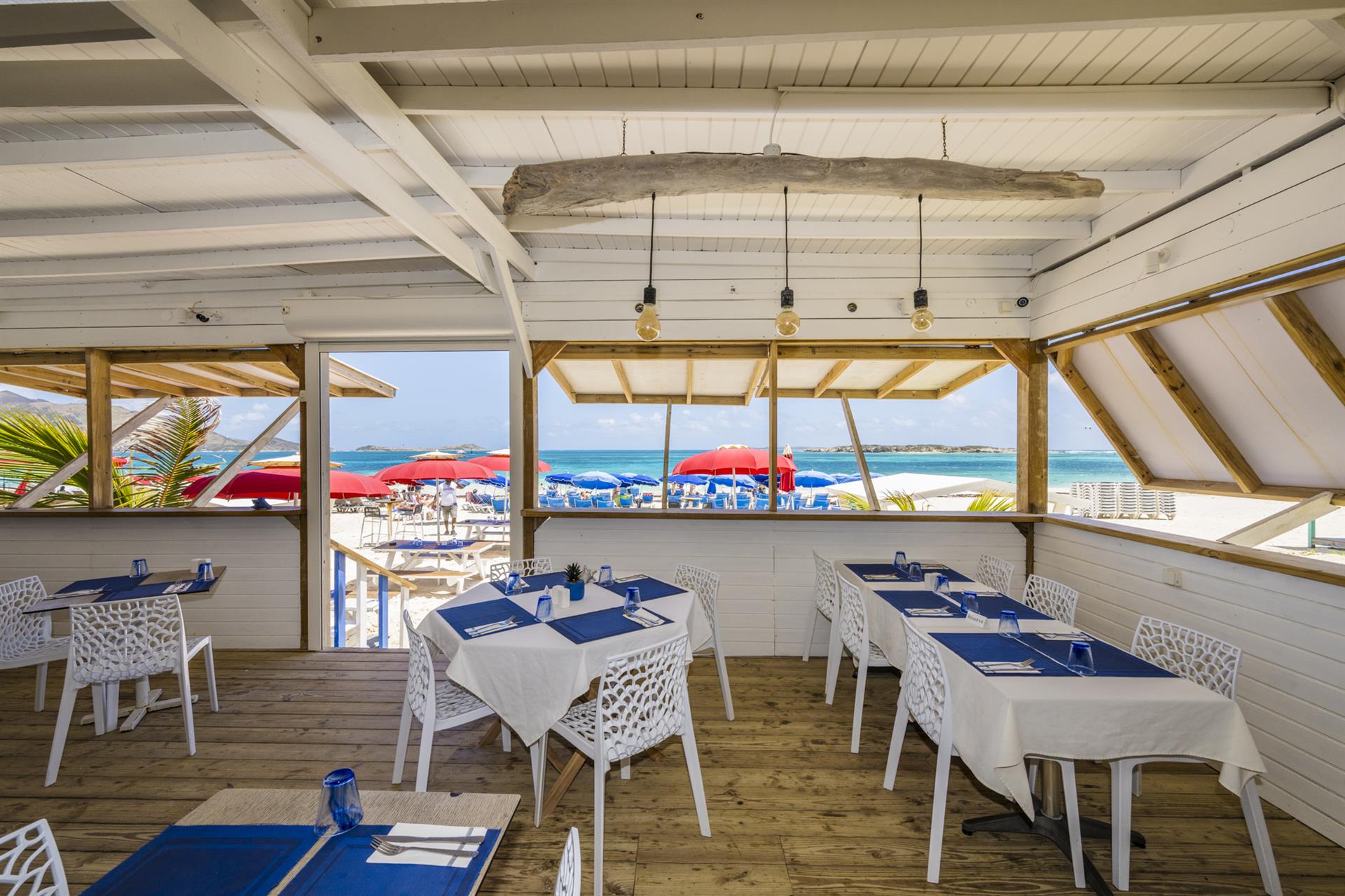 Le String Beach
Restaurant
-
Creole
-
French
Beach bar
,
Creole cuisine
,
French cuisine
In a picture-perfect setting, String Beach is an idyllic venue where you can enjoy delicious French and Caribbean cuisine. The open terrace and the two wooden karbays on the sand beckon you to come and savor lunch at the slow pace of the Tropics, looking out to sea and Green Caye island. Such tempting views will make you want to take a dip in the sea before sitting down to eat.

In this family-friendly restaurant, we particularly appreciate the homemade acras (codfish balls),
the breaded squid and the crab and avocado roll as appetizers. Fish lovers will undoubtedly be delighted by the breaded Mahi-Mahi with coconut on a bed of leeks, served with creamy rice and vegetables. For meat lovers, we recommend the rack of lamb with its honey and thyme sauce, sautéed potatoes and a carrot velouté. String Beach's homemade Tiramisu deserves a special mention, as a proud tribute to the famous Italian dessert.

String Beach is open daily from 8am until sunset (closed Mondays in low season).
Le String Beach


95 boulevard des plages d'Orient 97150 Saint-Martin

97150, SAINT-MARTIN
Check out what is near to
Le String Beach