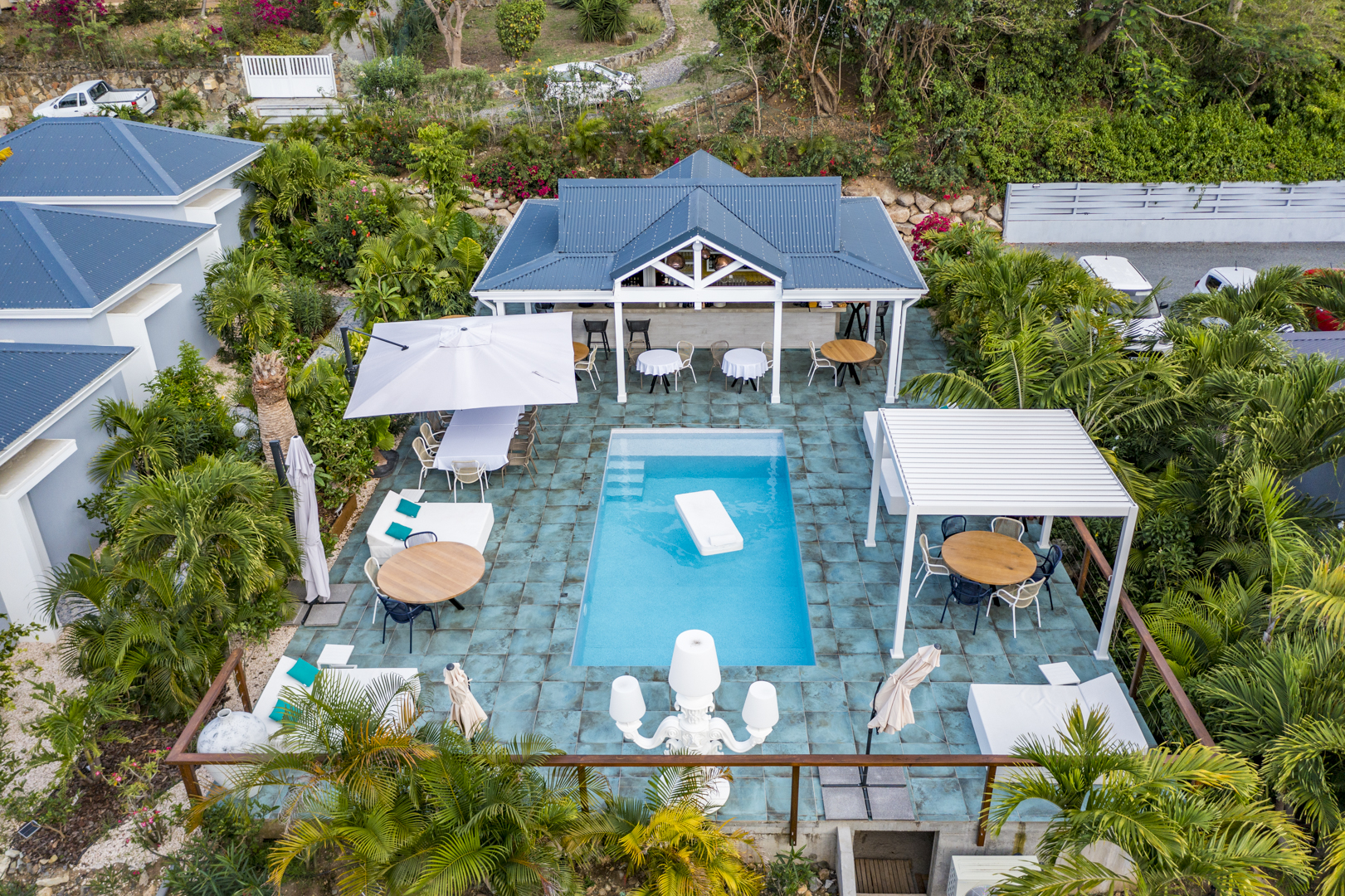 LES GALETS
Les Galets, located within the secure Jardins d'Orient Bay complex, is a heavenly oasis of calm with five bungalows and a villa, surrounded by flowers and lush vegetation. This table d'hôtes restaurant, with its cozy atmosphere, is only open from 7 p.m. on Thursday, Friday and Saturday evenings; it serves traditional, hearty cuisine, prepared by Hubert Tarbouriech, and is THE place to go for fans of French cuisine. The chef puts his own spin on the signature dishes that have defined his career – dishes that are guaranteed to delight the taste buds!

New culinary creations await diners each week. They will embark upon an epicurean adventure, honoring fresh and seasonal produce as well as fish and lobster, caught off the coast of St. Martin. Hubert's entire way of life has been inspired by his love of unprocessed foods, proper cooking and a respect for nature's seasonal cycle. He invites guests to enjoy a cuisine genuinely inspired by market produce, a fabulous combination of rustic and sophisticated.

You can find the week's menu posted on social media but, most importantly, be sure to book this extremely popular table d'hôtes establishment in advance.
LES GALETS


Lot 45, Les Jardins d'Orient Bay

97150, SAINT-MARTIN

Send an email to the establishment
Check out what is near to
LES GALETS