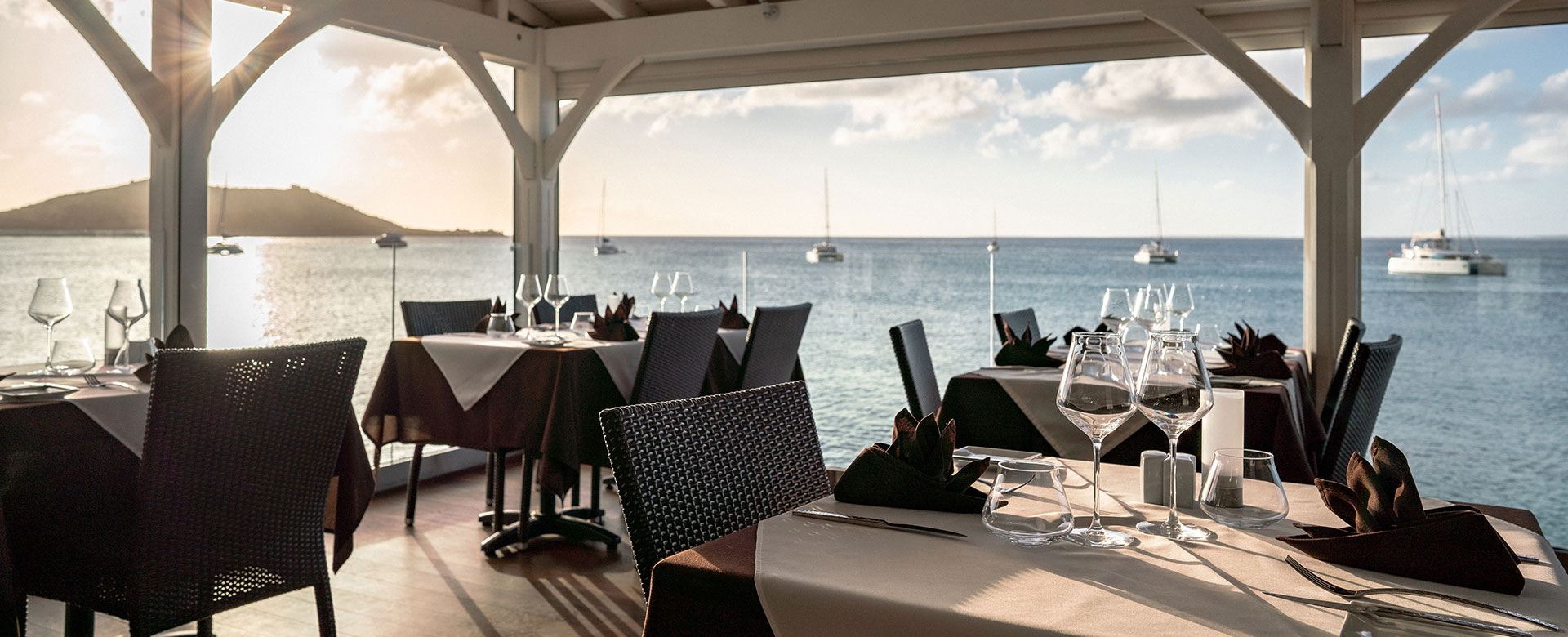 OCEAN 82
Restaurant
-
French
The modern design of the decor combined with that Caribbean sense of easy living create a special atmosphere... Ocean 82 beckons you to enjoy its stunning view of Grand Case Bay, famous for its sunsets, which are the most beautiful on the island. Chef Franck Vuillemin invites you to share a sophisticated culinary experience, with traditional French food and wines from the very best terroirs.

At Ocean 82 you can allow yourself the luxury of being hungry at any time, since the restaurant is open non-stop from 11:30am to 10:30pm from early December to late April, and from 3:30pm to 10:30pm from the beginning of May to the end of October. The menu oozes with fresh salty flavors in a delicious array of fish and seafood. The iconic lobster, the culinary emblem of the Caribbean, comes straight from a tank and is served up in dumplings or soups, Italian-style with tagliatelle, grilled or in thermidor.
The menu also includes delicious meat and poultry prepared the traditional French way, as well as refined dishes such as foie gras, frog legs, the famous French cheeseboard, and beautifully presented house desserts that really catch the eye.

The restaurant can be rented for private functions.
OCEAN 82
Grand Case


82 boulevard de grand case

97150, SAINT-MARTIN

Send an email to the establishment

Send an email to the establishment
Main facilities at the establishment
Check out what is near to
OCEAN 82 in Grand Case