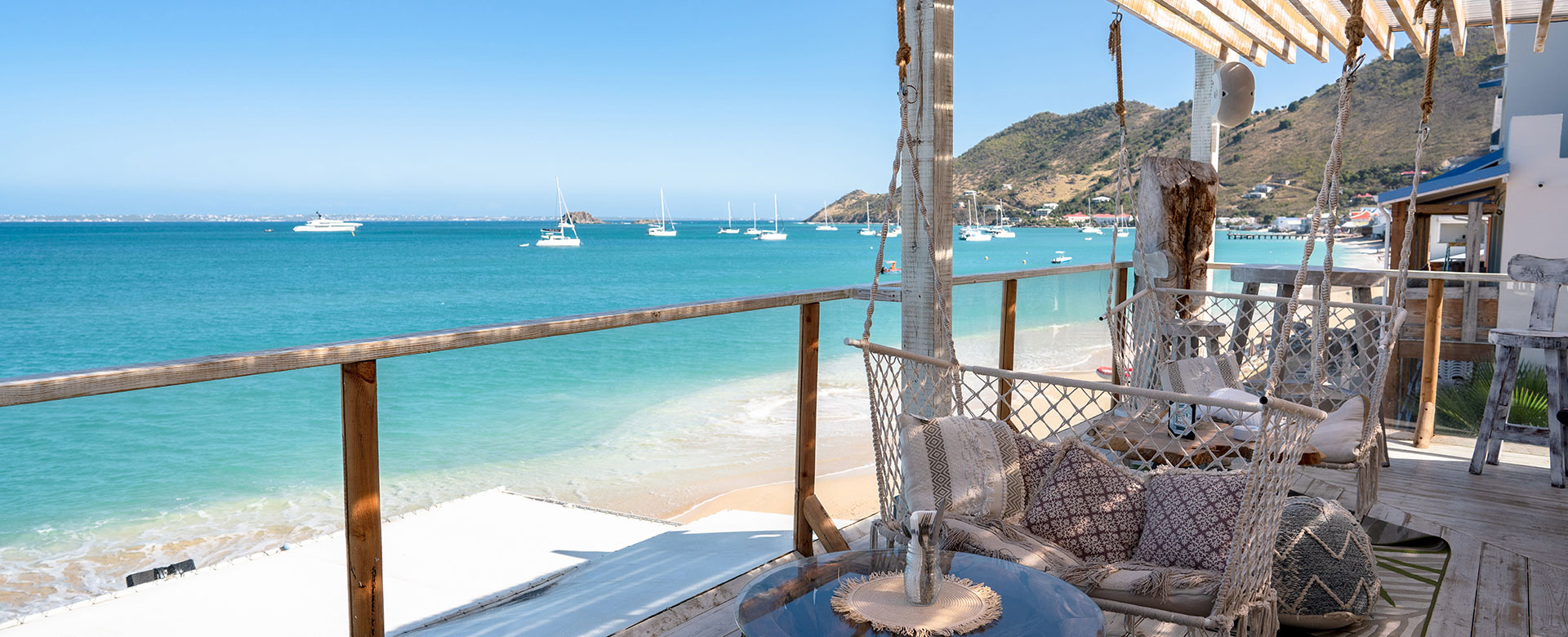 Rainbow Café
Restaurant
-
French
Bar
,
Beach bar
,
World Cuisine
From the beach to the rooftop, the Rainbow Café is a little paradise, with charming decor that you can enjoy as early as breakfast time, overlooking the blue of the sea, while tucking into pancakes and a smoothie. Throughout the day, relax in the loungers to the sound of the waves with a house cocktail or a glass of champagne and admire the translucent water that invites you in for a swim. For lunch and dinner, chef Alexandre and sous-chef Philippe combine their talents to create refined flavors, bringing you French- and Caribbean-inspired cuisine.

While admiring the sunset from the rooftop overlooking the sea, nothing beats a plate of tapas or a platter of sushi to accompany the breathtaking view of the island of Anguilla. Rainbow Café also hosts fantastic evenings where well-known DJs set up after sunset to offer you unforgettable moments.

The Rainbow Café is open every day (closed on Monday night).

Rainbow Café
Grand Case


176 Boulevard de Grande Case Grand-Case - Saint Martin, 97150, Saint-Martin

97150, SAINT-MARTIN

Send an email to the establishment
Main facilities at the establishment
Beach

View overlooking the sea
Services/Amenities
Beach
Sea View
Groups are welcome
Check out what is near to
Rainbow Café in Grand Case