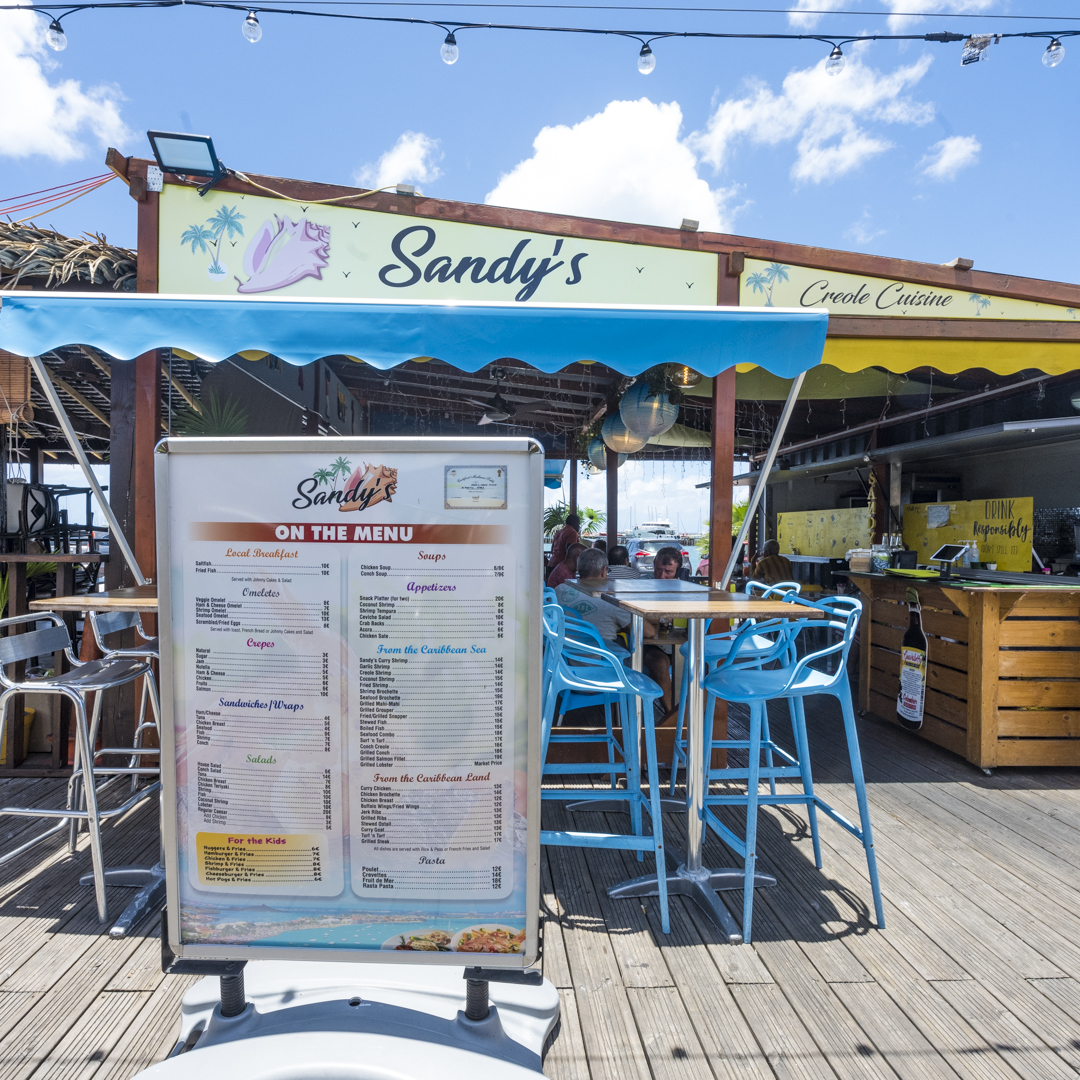 SANDY'S CREOLE CUISINE
Restaurant
-
Creole
Creole cuisine
,
Lolo (local restaurant)
The "Village des Lolos" stretches along the Boulevard de France, where mingling aromas will make your mouth water! Sandy's is one of these traditional friendly restaurants, which is loved for its melt in the mouth Creole specialties. At breakfast you will discover a sweet and savory menu for a truly complete meal. For lunch and dinner, all the flavors of the Caribbean are on the menu, including all St. Martin's must-try dishes, such as acras de morue (codfish balls), stuffed crab, conch meat fricassee, oxtail stew, grilled lobster and chicken Colombo. You can also enjoy some delicious soups at Sandy's.

For a quick snack, the restaurant can offer sandwiches, wraps and Caribbean salads. And if you have a sweet tooth, you won't be able to resist the sweet crêpes or the coconut tart.

On Fridays, Sandy's has a party atmosphere with a Happy Hour between 6pm and 8pm; on Saturdays there's a karaoke from 7pm, and on Sundays there's live music by a musical group. The restaurant is open on Mondays from 9am to 4pm and from Tuesday to Sunday from 9am to 10pm.

SANDY'S CREOLE CUISINE
Marigot


front de mer 97150 Saint-Martin

97150, SAINT-MARTIN

Send an email to the establishment
Check out what is near to
SANDY'S CREOLE CUISINE in Marigot