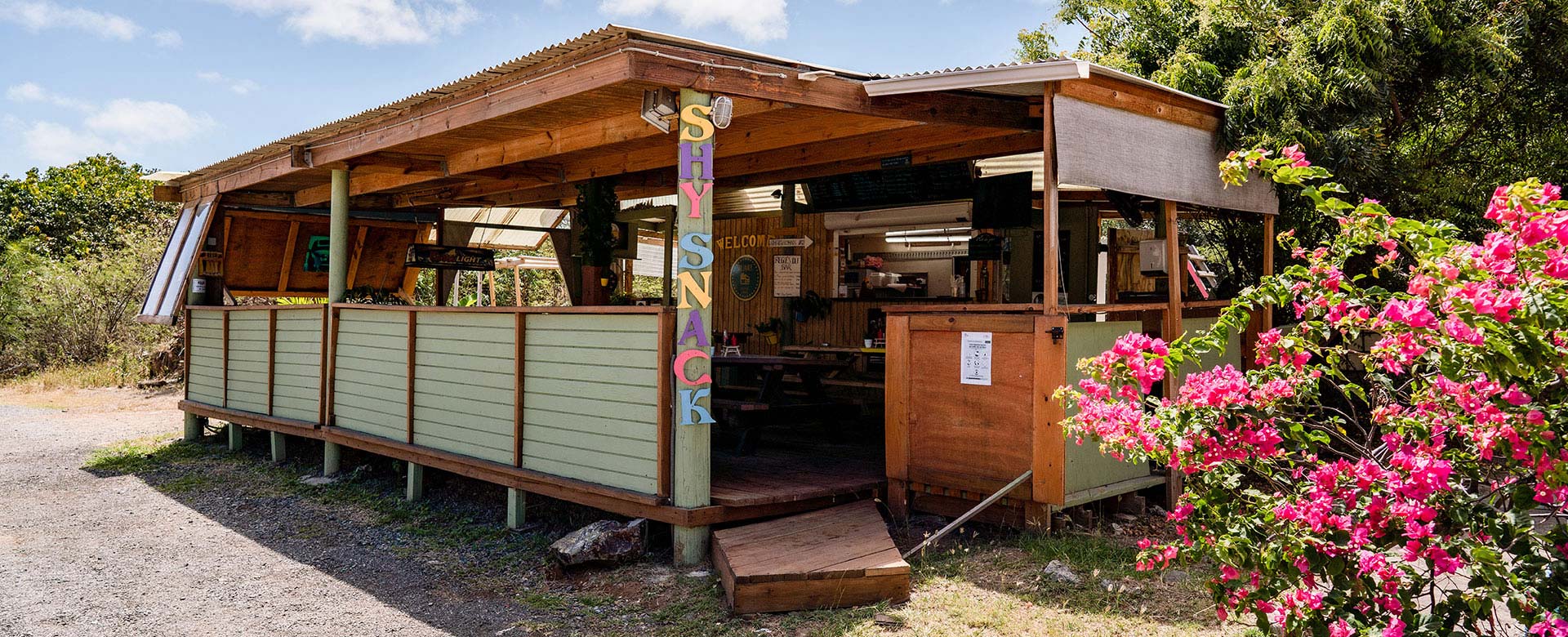 SHY SNACK
Restaurant
-
Creole
The Shy Snack feels a little bit like home. It's a great place to meet up with friends for a game of darts or pool, and to unwind while the children let off steam on the trampoline or the swing. Here, it's no frills, just sitting at the table to enjoy burgers, snacks, dishes, salads, or sandwiches.

You'll love the tasty burgers made with beef, chicken, salmon, or a veggie alternative, and generously topped with other quality ingredients. For a snack there are chicken nuggets, codfish accras, and Cesar salad. If you want something more filling, you can choose from merguez sausage, hamburger, and chicken wings, all served with fries. And for those on the go, there's plenty to choose from in the sandwich and panini menu.

The Shy Snack opens from Monday to Friday, from 10:30am to 2:30pm. Every Friday evening from 6pm, the Shy Snack reverts to weekend mode and serves drinks with your choice of music to help you unwind. Remember to bring your loyalty card and you could win a meal!
SHY SNACK
Cul-de-Sac


Rond Point Cul de Sac

97150, Saint Martin

Send an email to the establishment
Check out what is near to
SHY SNACK in Cul-de-Sac