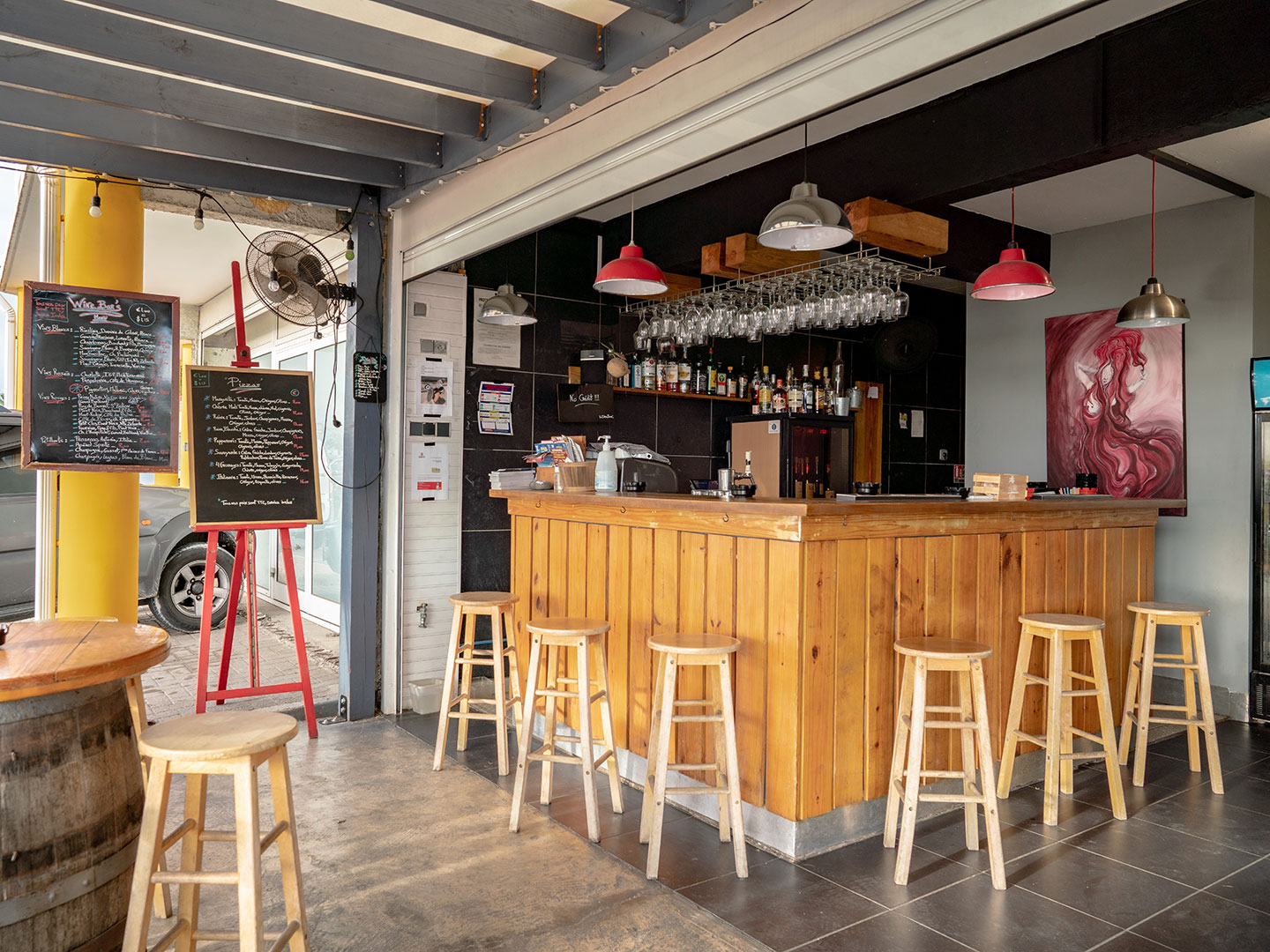 WINE BAR
Restaurant
-
French
From 7:30am through to the early hours (except on Sundays), the Wine Bar staff bend over backwards to ensure you enjoy a pleasant moment whatever the time of day or night. In fact, this spot has plenty of regular customers who enjoy spending their coffee breaks here, or coming for a drink in the village atmosphere. At sunrise, you can have a French breakfast with the famous croissants, bread and butter, and even charcuterie for savory fans.

At lunchtime (or whenever you're hungry), the Wine Bar proposes paninis, baguette sandwiches, salads, and rillettes platters. The wine cellar is overflowing with gems. Every day, a selection is chalked up on the blackboard, inviting customers to order by the glass and enjoy their wine as an aperitif with a charcuterie board.

In peak season, the island's musicians come to the Wine Bar regularly to perform on Friday and Saturday evenings in a friendly party atmosphere.
WINE BAR
Marina Fort Louis


marina fort louis 97150 Saint-Martin

97150, SAINT-MARTIN

Send an email to the establishment
Check out what is near to
WINE BAR in Marina Fort Louis