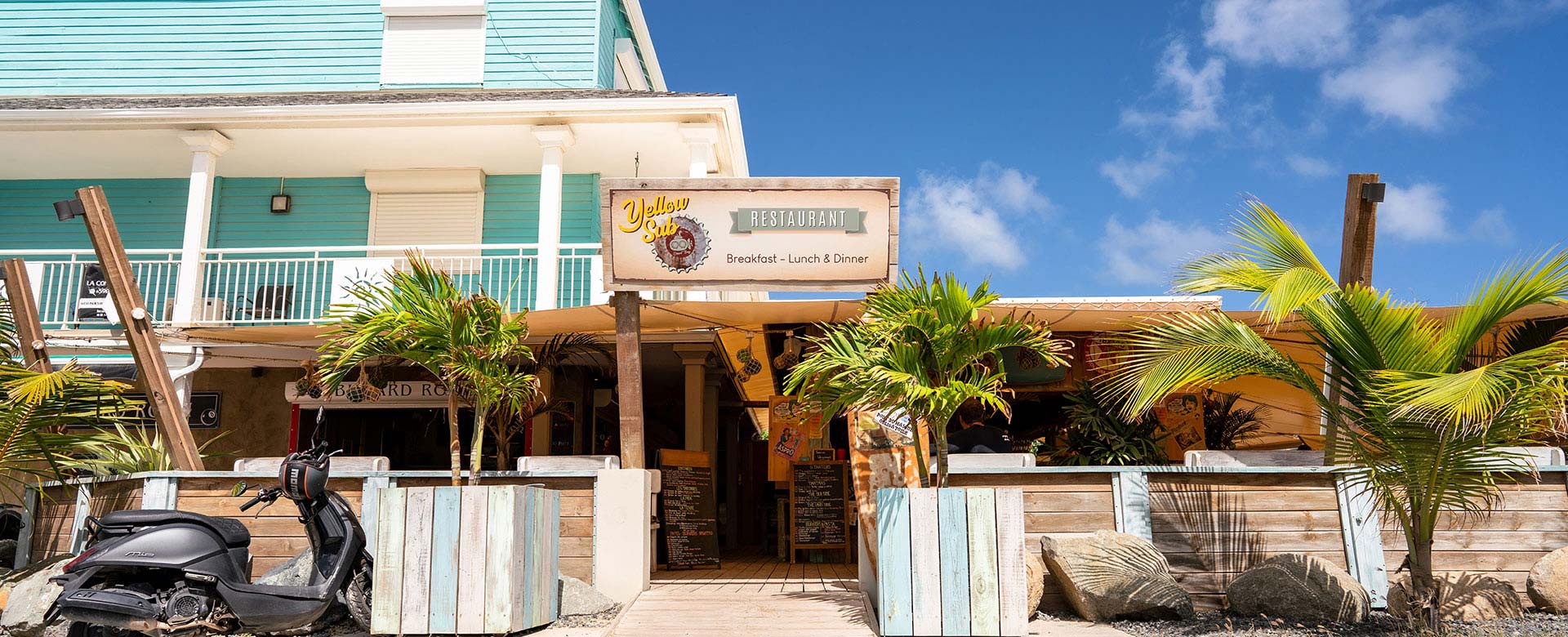 YELLOW SUB
Yellow Sub welcomes diners warmly in the morning, at noon, and at night. Savor a house cocktail at the bar and watch live sports broadcasts on the TV! It is the perfect place for socializing.

At Yellow Sub, even the food is warm and convivial. It has a steakhouse feel, somewhere where you can eat hearty and delicious food. You can also try large platters of tapas or charcuterie and cheeses to share with friends or have one for yourself if you're really hungry. Starting at 8 a.m., the chef serves a gourmet breakfast with a wide range of choices: pancakes, praline buns, salmon bagels, bacon burgers, yogurt, granola, and other sweet treats to help you properly start the day.

Yellow Sub is THE place to be for anyone who loves to party and enjoy good music. From Thursday to Saturday, stay tuned and ask for the line-up! From Latin, funk, pop rock, soul to house music, the best musicians on the island meet at Yellow Sub to liven up your evenings, brighten up your dinner, and perhaps even invite you to a dance. A must visit in St. Martin.

Spoken language(s)
English

Spanish

French

Italian
YELLOW SUB
Orient Bay


121 Route des plages Baie Orientale

97150, SAINT-MARTIN

Send an email to the establishment
Main facilities at the establishment
High-speed WiFi

View overlooking the sea
Services/Amenities
Banquets
Parking
Wifi spot
Sea View
Pets are welcome
Groups are welcome (up to 100 people)
Accessibility
Access for persons with reduced mobility
Book
Direct booking

yellow sub

Contact's name: gil

Book now
Check out what is near to
YELLOW SUB in Orient Bay