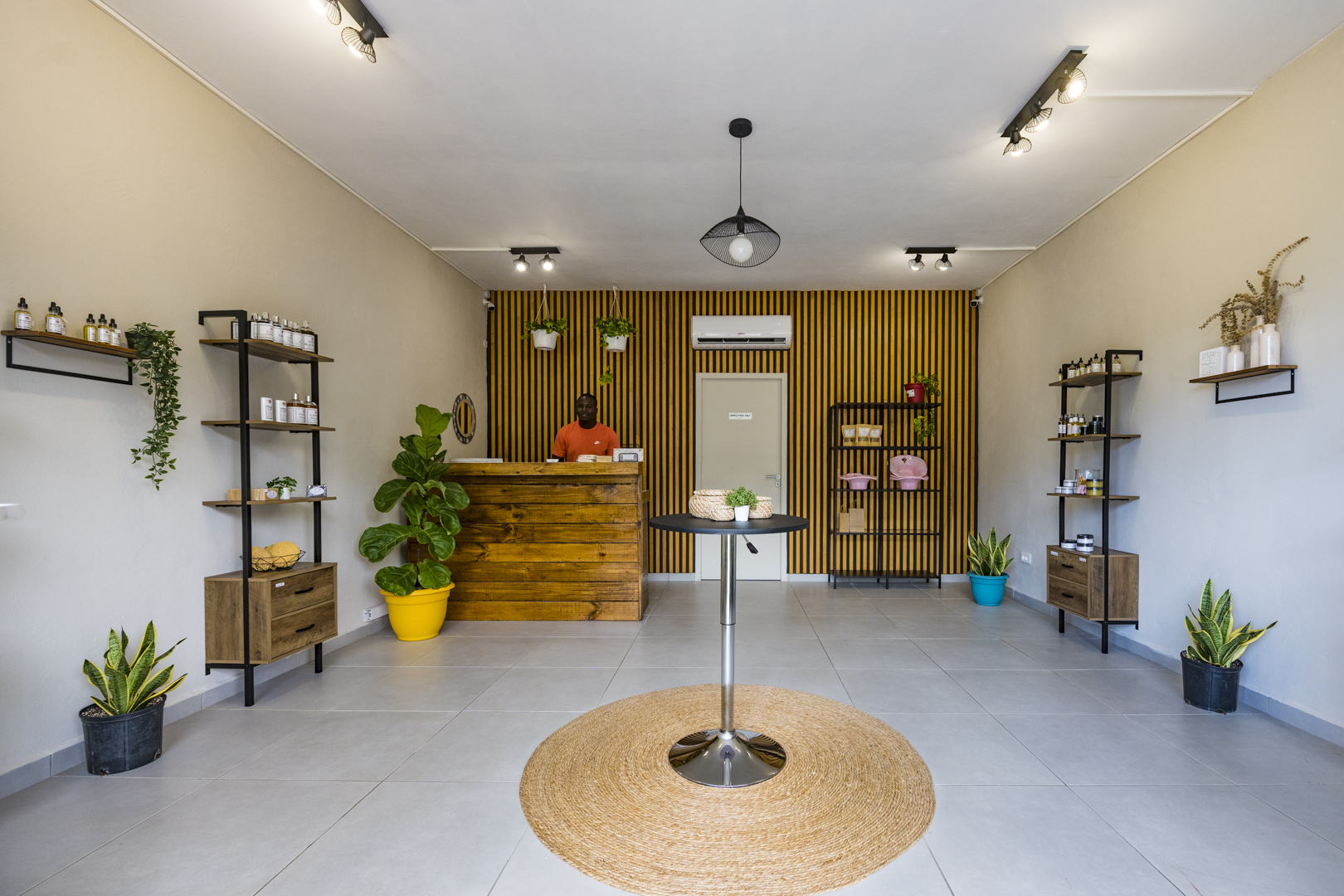 A&A SCENTS N MORE
Delicious scents and herbal fragrances await visitors to Alexandra's boutique, a genuine temple to natural beauty. A&A Scents n More products, designed for hair, face, and body, are all made in St. Martin, exclusively from plants with the addition – of course – of a generous dose of love.
This garden for the senses is bursting with scents of eucalyptus, rosemary and aloe vera, fruity aromas and earthy fragrances, the smell of shea and cocoa butter, and the bewitching scent of lavender, and more.Give it a visit to check out its range of natural products, specifically designed to harness the properties and benefits of plants, to help soothe skin and soul. In this family business, located in the Hope Estate Shopping Center, respect for your health and the environment are key. These handmade products will become your go-to natural medicine with products for all skin types.

All kinds of different bars of soap help awaken the senses and offer many of the beneficial effects plants have to offer. A&A Scents n'More use natural ingredients in its body oils and butters, bath salts, body scrubs, face and hair treatments, yoni treatments, accessories, and more to enhance your beauty and sense of well-being; please ask for advice so you can find the right product for you. Invigorate your senses, soothe your skin, brighten your complexion, and discover the true delight of natural beauty products that are good for you and the environment!
A&A SCENTS N MORE
Hope Estate


Lot 3 Z.A Hope Estate

97150, SAINT-MARTIN

Send an email to the establishment
Check out what is near to
A&A SCENTS N MORE in Hope Estate