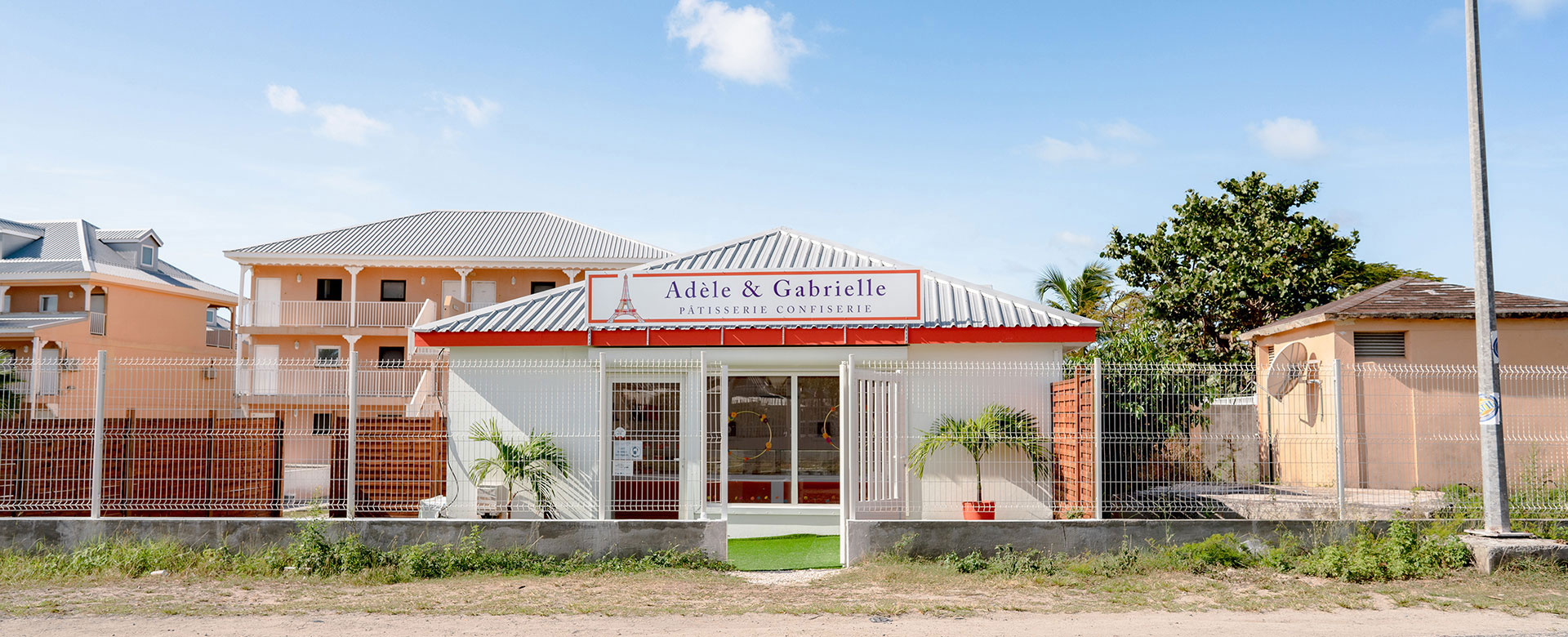 ADÈLE ET GABRIELLE - CONCEPTEUR PÂTISSIER
At this baker's and confectioner's your tastebuds and eyes will pop just at the sight of those little delights. They look almost too good to eat. Adèle & Gabrielle is one of those places in the world of gourmet pastries that you could easily get used to visiting on St. Martin.
This boutique nestled in Nettlé Bay creates deliciously refined, high-quality pastries to the delight of gourmets. Adèle & Gabrielle fully master the art of French patisserie, with cakes, tarts, and desserts made for sweet-toothed gourmets and so beautifully presented they could have been crafted by a goldsmith.

Only fresh, high-quality, seasonal ingredients are used in these house pastries. They contain no preservatives, colorings or additives and are made from mostly local products. Here, the sugar content is kept to a minimum to make way for a delicious lightness and refined flavor. This means you will get to experience the full flavor of the ingredients, for a gourmet experience that will enchant you.

Adèle & Gabrielle Concepteur Pâtissier are open on Wednesdays, Thursdays and Fridays from 10am to 7pm, Saturdays from 9am to 7pm, and Sundays from 9am to 2pm. For private functions, don't hesitate to place your orders 72 hours ahead.
ADÈLE ET GABRIELLE - CONCEPTEUR PÂTISSIER
Nettlé Bay


97150, SAINT-MARTIN

Send an email to the establishment
Check out what is near to
ADÈLE ET GABRIELLE - CONCEPTEUR PÂTISSIER in Nettlé Bay