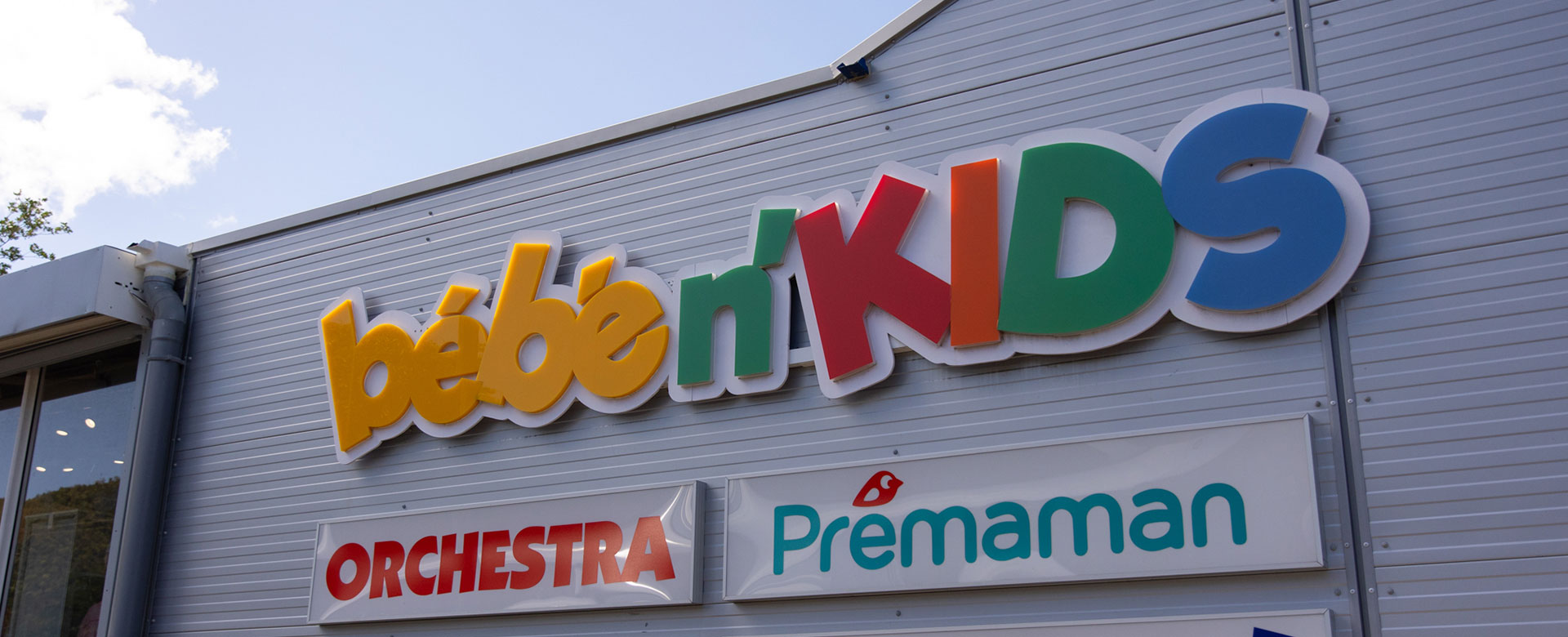 BÉBÉ N'KIDS
Bébé n'Kids has everything you could need for your little ones, from games and toys to supplies for school and activities, as well as a well-stocked nursery department, and the Orchestra collections to dress them from head to toe. The store is located in Bellevue, just a stone's throw from downtown Marigot.
Bébé n'Kids is all about love, happiness, and comfort for your kiddos. The nursery department can help you organize and prepare yourself for the first stages of your baby's life. But they grow up so fast that you barely see the time flying by! Bébé N'Kids has clothes for children of all ages from the Orchestra collection, so go check it out quick!

Your little munchkins will love the selection of toys and games. Bébé n'Kids has all the latest toys that children love, from creative and educational games to develop skills and imagination, construction games for concentration, board games for spending time together as a family, to outdoor games to play in the yard and let off steam. Bébé n'Kids came make any wish come true and, of course, you can send them your children's Christmas wish lists for Santa.

They have all the essentials for your baby's needs, from car seats to bicycles, from changing tables to strollers, to teddies and giant dinosaurs.
BÉBÉ N'KIDS
Bellevue


ZAC DE BELLEVUE

97150, SAINT-MARTIN

Send an email to the establishment
Check out what is near to
BÉBÉ N'KIDS in Bellevue