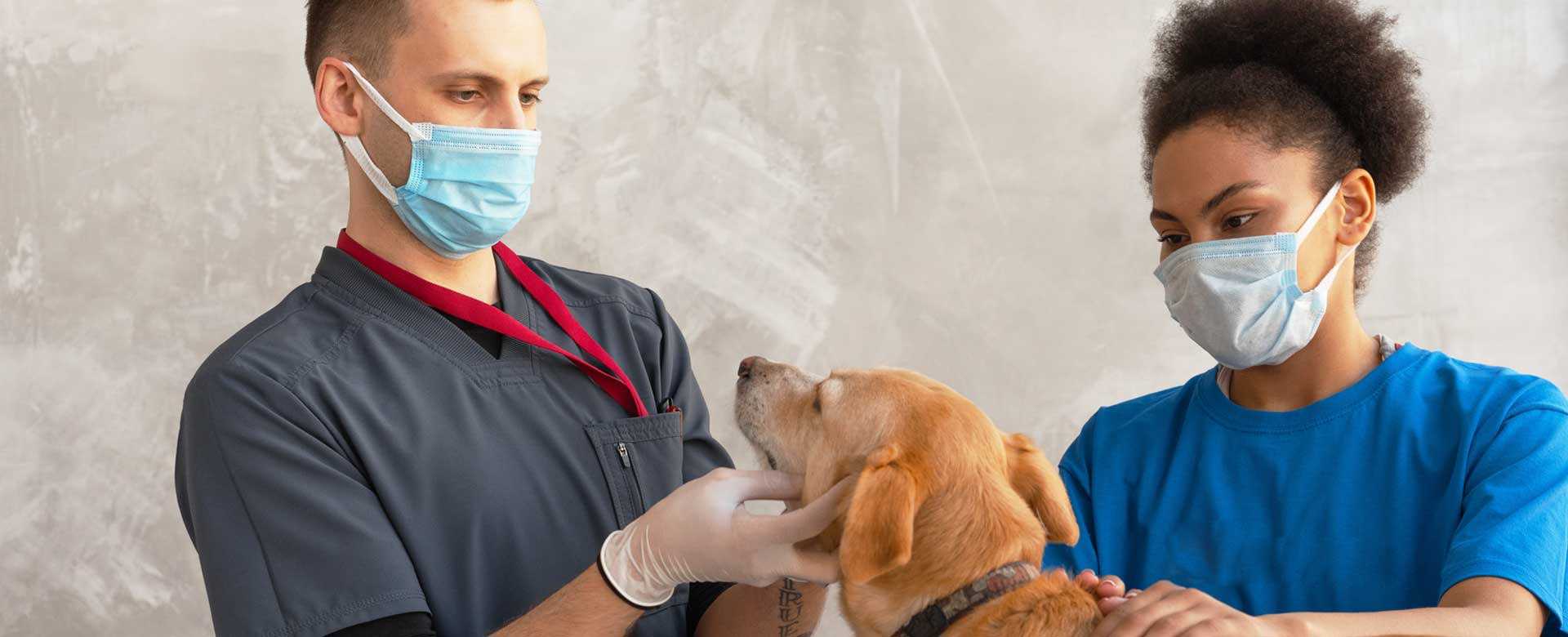 CLINIQUE VÉTÉRINAIRE DE HOPE ESTATE
The veterinary clinic run by Drs. Eric Poulin and Alexandre Ménard boasts 2,150ft² devoted to healthcare and surgery for dogs and cats as well as exotic pets. At an ideal location between Grand Case and Orient Bay, the clinic has a parking lot for your convenience.
The clinic staff comprises 3 vets and 2 veterinary assistants. Consultations are by appointment only, to keep your pet's stress level and waiting time to a minimum. You'll be received in a calm, spacious facility conducive to the tranquility of your furry friend.

The clinic is fitted with high-quality equipment. The technical facility caters for your pet's needs in terms of health, nutrition, and surgery (operating room, sonogram and digital x-ray equipment, medical laboratory for biological and microscopical analyses, and a unit for orthopedic, intestinal, and ophthalmologic surgery).

Animal welfare is a top priority for the attentive clinic staff, who can offer advice through every stage of your pet's life. The clinic is committed to taking animal pain into account and takes all possible steps to prevent and reduce pain levels, while respecting your decisions and how you feel. You will be given clear, detailed information to help you understand the diagnosis, treatment choices, benefits, risks, and possible alternatives.

The clinic is open from Monday to Friday (8am-12:30pm and 3pm-6pm) and on Saturdays (9am to 1pm).
CLINIQUE VÉTÉRINAIRE DE HOPE ESTATE
Hope Estate


Lot 14 ZA Hope Estate

97150, SAINT-MARTIN

Send an email to the establishment
Check out what is near to
CLINIQUE VÉTÉRINAIRE DE HOPE ESTATE in Hope Estate