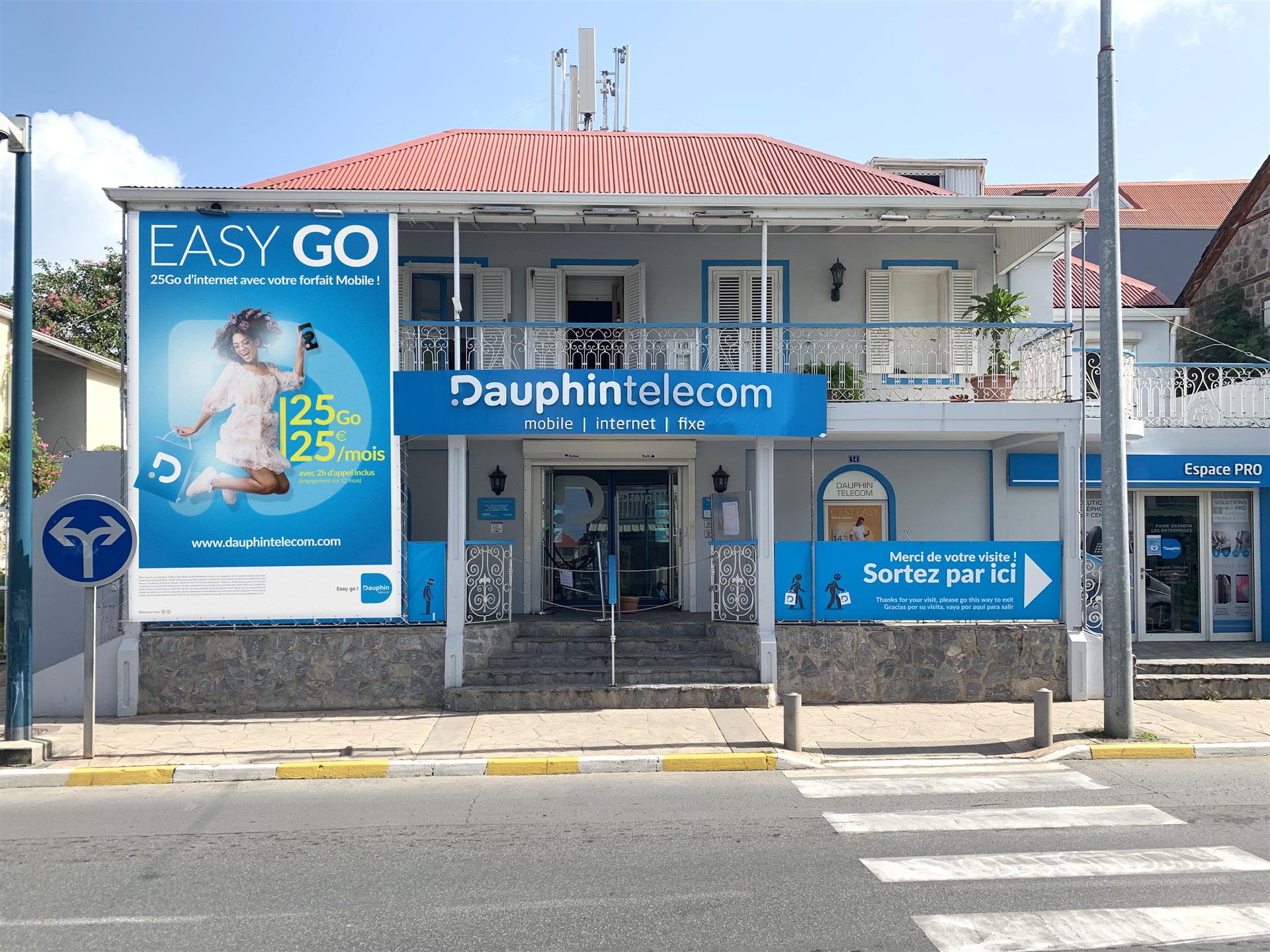 DAUPHIN TELECOM
As a telecommunications operator in the French Caribbean, Dauphin Telecom develops multi-service offerings (internet, mobile, landlines, hosting, etc.) through its own fixed and mobile network. Whether you are traveling to St. Martin or living on the island, Dauphin Telecom offers solutions adapted to all your needs.
Dauphin Telecom is based in St. Martin, where its head office is located, as well as in Saint-Barthélemy, Guadeloupe, Martinique and French Guyana. The operator offers a wide range of solutions for individuals and professionals. The company currently has more than a hundred employees in the various territories and has its own optical fiber network connecting to Puerto Rico, a US territory. Rechargeable credit, plans with or without a commitment, blocked or unlimited... this local operator guarantees the network continuity on both parts of the St. Martin / Sint Maarten island. 4G/4G+ data-only internet packages are also available for the convenience of all. Dauphin Telecom also offers a "Vivez Fibre" service throughout the country.

Dauphin Telecom has more than 20 years of experience, so it can offer companies the guarantee of recognized expertise, high-performance and secure solutions implemented by a skilled and efficient team.

Dauphin Telecom welcomes you to St. Martin, and hopes to see you in its branches in Marigot and Hope Estate. Find Dauphin Telecom news online.

DAUPHIN TELECOM
Hope Estate


Centre commercial Aventura Hope Estate

12 RUE RUE DE LA REPUBLIQUE MARIGOT 97150 SAINT MARTIN

97150, SAINT-MARTIN

Send an email to the establishment
Check out what is near to
DAUPHIN TELECOM in Hope Estate