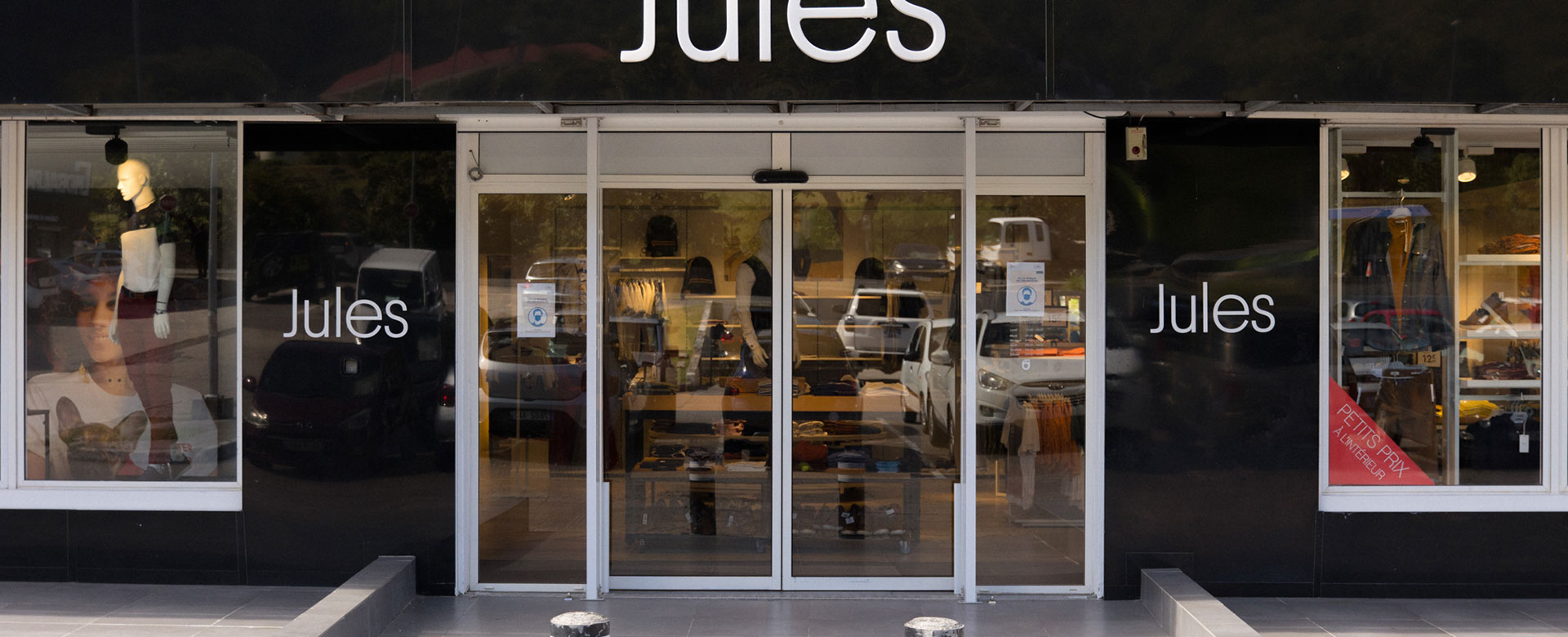 JULES SXM
Right in the Bellevue neighborhood, just a stone's throw from downtown Marigot, you'll find men's wardrobe essentials at Jules. Overhaul your wardrobe with a wide selection of clothes, shoes, and accessories for a stylish or casual look. They have affordable timeless basics and chic and trendy suits.
Jules has affordable options all year long. Pick out different pieces for a trendy and bold look. Revamp your wardrobe in style with quality pieces and find the perfect look for every occasion!

Be it a short sleeve polo for a smart and casual look, a classic round-neck T-shirt in a light and comfortable material, a timeless shirt to go with a rolled-up chino or plain Bermuda shorts, skinny jeans that go with anything, or a hoodie for a cool, sporty, and relaxed look that works in all circumstances, you'll always find the latest styles and must-have pieces for a complete wardrobe.

At Jules, we support an ethical and sustainable vision of fashion by choosing clothing made from organically grown cotton or recycled cotton to protect precious resources.

Drop by the boutique and you'll find plenty of ideas for gifts in the accessories collection. Jules has something for every occasion: ties, socks, glasses, shoes, leather goods, and much, much more.
JULES SXM
Bellevue


zac de bellevue

97150, SAINT-MARTIN

Send an email to the establishment
Check out what is near to
JULES SXM in Bellevue