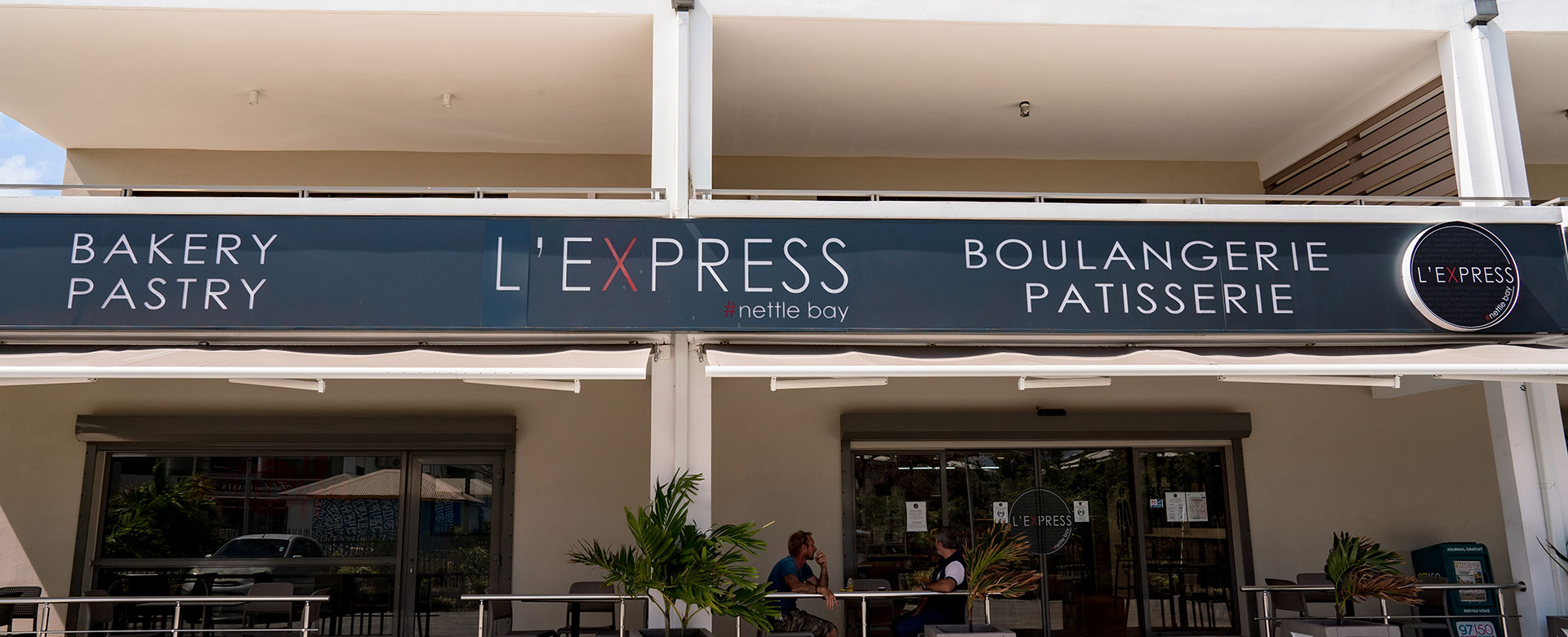 L'EXPRESS #NETTLE BAY
Bakery
,
Cafeteria
,
Tea room
Treat yourself to a delicious break 7 days a week between Marigot and the popular Terres Basses area. Enjoy a wide range of house-made products at Express, a bakery and pastry shop that is open all day, for whenever you feel a bit peckish.
Express has a range of high-quality food and beverages that are perfect for when you're craving something tasty. Try the excellent artisan bread made with traditional French savoir-faire and methods, as well as authentic buttery pastries for breakfast, as a snack, or just as a treat. Choose from fruit tarts, millefeuilles, macarons, and many other fine pastries that will satisfy your sweet tooth at any time of the day. For an easy, fast, fresh, and affordable lunch, order the daily special, which is available Monday to Saturday. There are salads, quiches, pizzas, fougasses, sandwiches, and paninis available throughout the day. Grab one, toss it in your bag, and enjoy it on the beach.

Express is also the perfect partner for your special events. Treat yourself to our mini quiches and mini buns, rolls and twists?–?order our delicious puff pastry snacks for your next party. Indulge in an array of cute little sweet treats for your parties and buffets.

Express in Nettlé Bay is open from Monday to Saturday (6:30 a.m.?–?6:00 p.m.) as well as on Sundays and public holidays (7 a.m.?–?1 p.m.).

L'EXPRESS #NETTLE BAY
Nettlé Bay


Résidence les Filaos

Route des Terres Basses

97150, SAINT-MARTIN

Send an email to the establishment
Other service(s) offered by this service provider
Other useful information
Period from 01/01/2022 to 31/12/2024
Check out what is near to
L'EXPRESS #NETTLE BAY in Nettlé Bay