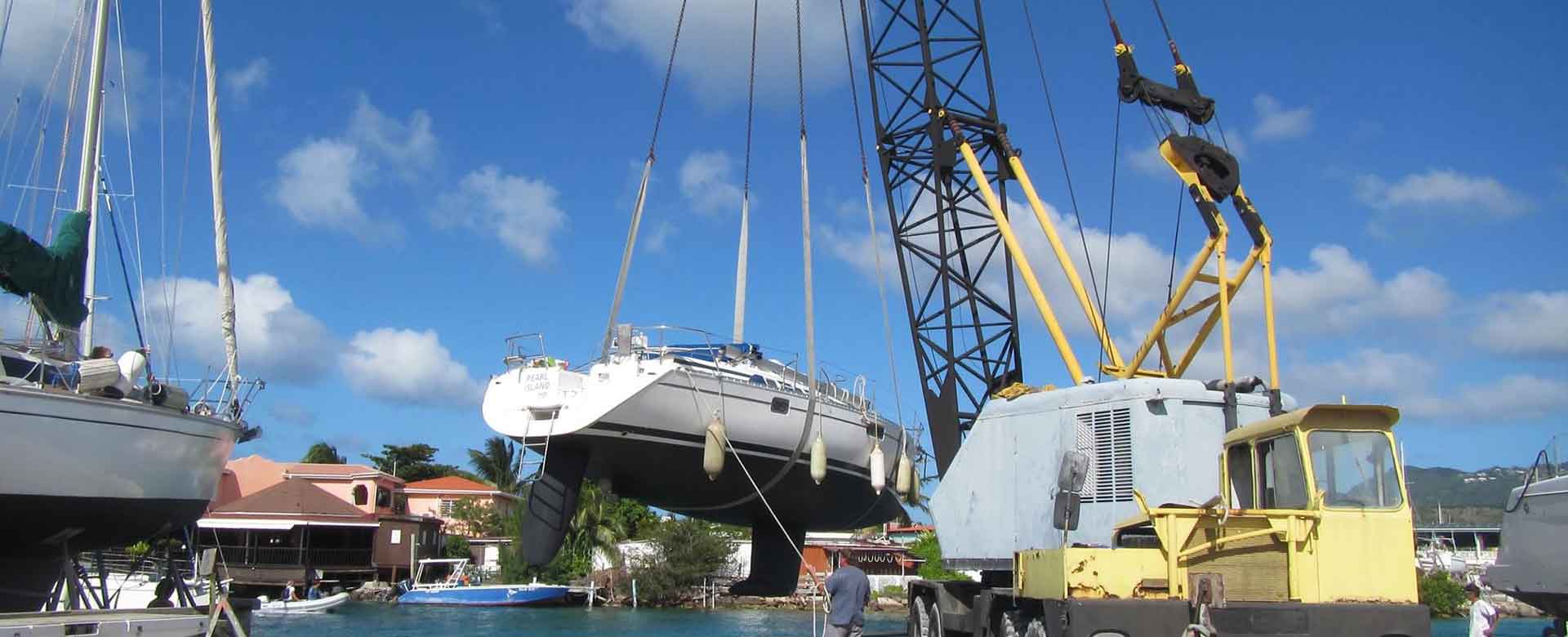 POLYPAT CARAÏBES
Polypat Caraïbes offers a friendly welcome and a family atmosphere for your boat maintenance and repairs, storage during hurricane season, and many other services. The boatyard can be found on the access channel between the sea and the lagoon, next to the Sandy Ground Bridge on the lagoon side.
The staff of Polypat Caraïbes put their 20 years of experience providing professional services for boat owners sailing on the waters of St. Martin. The boatyard proposes hoisting, de-masting, fairing, hull-painting, curative and preventive osmosis treatment (approved Gelshield center), all types of polyester and composite work, building of small boats individually, gelcoat restoration, hull polishing, varnish renewal, and dry storage.

As a Flexiteek outlet in the Lesser Antilles, Polypat Caraïbes also restore and replace teak decks. Major boat building firms call upon Polypat Caraïbes when their services are needed in this navigation zone.

The boatyard has a 530-foot floating dock, a 60-ton P&H crane that lifts up to 20 tons, a hydraulic cradle for monohulls and motor boats of up to 20 tons, and another for smaller vessels of up to 4 tons. Pleasure boaters may use the boatyard amenities: shower and toilets, power supply (220 volts, 60 hertz), individual water meter, and wifi.
POLYPAT CARAÏBES
Sandy Ground


Rond point de Sandy-Ground

97150, SAINT-MARTIN

Send an email to the establishment
Check out what is near to
POLYPAT CARAÏBES in Sandy Ground