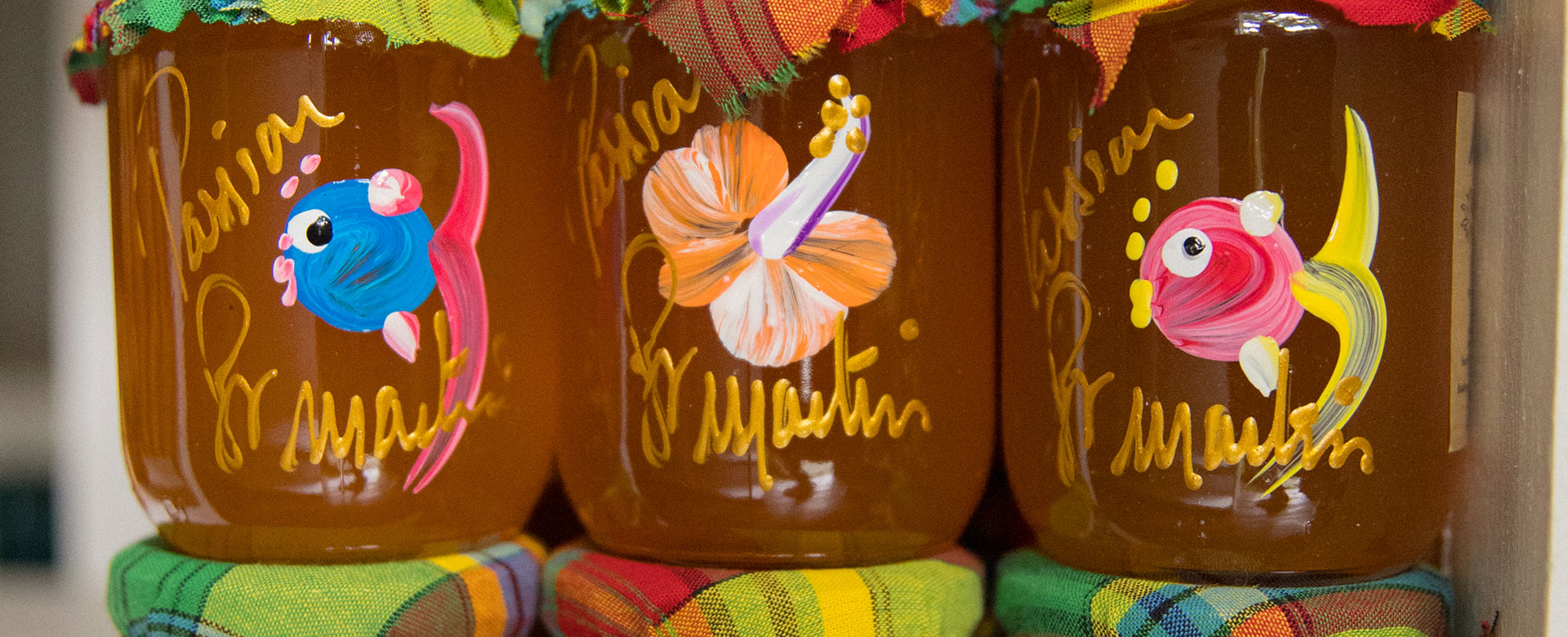 RHUM MA DOUDOU
Boutique
,
Rum
,
Gifts & souvenirs
Ma Doudou has been making local rum for nearly 25 years in the peaceful neighborhood of Cul-de-Sac. Its colorful, hand-painted bottles have been sold around the world. These tropical delicacies sing a song about the warmth of the islands and can be easily packed into a suitcase to bring home a bit of Caribbean sunshine.
Ma Doudou's colorful Creole shop is home to an infinite choice of flavors from the many infused rums that have aged under the St. Martin sun: banana and vanilla, orange and ginger, guavaberry, coconut and passion fruit, mango and pineapple, spices, mojito, and cocoa, to name just a few. You can even sample them before choosing. Give in to temptation with different colored bottles of different sizes that make for a great souvenir. Alcohol abuse is dangerous for your health, please remember to drink in moderation.

Ma Doudou will take you on a journey through the tastes and aromas of the Caribbean with its oils, spices, and herbs for your Creole recipes, and its honeys, jams, sugars, and teas to accompany your breakfast.

Ma Doudou has also created a line of beauty products so you can enjoy the benefits of tropical plants such as aloe vera, coconut oil, cocoa, and annatto seeds.

If you're looking for a gift or goodies for an event, personalize a bottle from Ma Doudou and give your guests an original souvenir that is sure to enchant them.
RHUM MA DOUDOU
Cul-de-Sac


lot 45 TERRASSE DE CUL DE SAC

97150, SAINT-MARTIN

Send an email to the establishment
Check out what is near to
RHUM MA DOUDOU in Cul-de-Sac