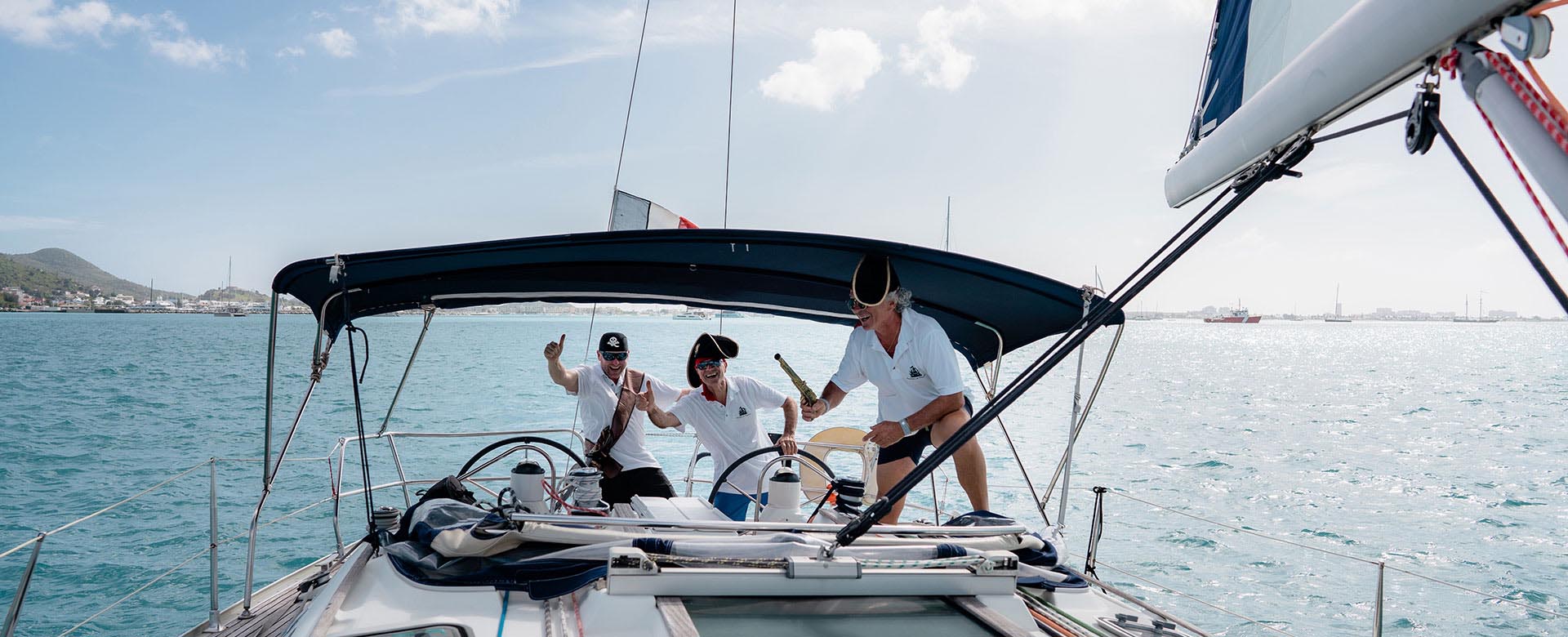 THE SOUL OF PIRATES
Travel packages
,
Sea boat expedition
,
Sailboats with living quarters
,
Charter Excursion
,
Supervision
,
Excursion
,
Boat rental with skipper
,
Equipment rental
,
Charter boat rental
Discover the Caribbean secret as you immerse yourself in the legend of pirates for an extraordinary ecotourism adventure aboard a sailboat. Let the wind in the sails take you from Fort Louis Marina to some of St. Martin's most beautiful sites.
Are you ready to play at pirates on a real-life treasure hunt? For a timeless adventure on the crystal-clear waters of St. Martin, join the crew of The Soul of Pirates, an ecotourism sailboat that doesn't pollute, has no engine, no plastic on board, and provides meals prepared with local, organic ingredients.

The Soul of Pirates sails with the wind between St. Martin and the islets, and the island of Anguilla. When the anchor is dropped at Creole Rock, where the seabed is easy to reach in the shallow waters, you'll be able to explore one of the best free-diving sites. Schedule and sailing conditions permitting, you'll set sail for Pinel Island or Tintamarre to discover heavenly spots with fine sand and turquoise water where you can make like the tropical fish, or head for the immaculate beaches of Anguilla. Depending on the season, you may find yourself sailing in the company of turtles, dolphins, or whales. Keep your eyes peeled!

For your family or friends, The Soul of Pirates also organizes private cruises for groups of up to 6 people.
Info
Point of departure : Marina Fort Louis Marigot Saint Martin
Point of arrival : Marina Fort Louis Marigot Saint Martin
THE SOUL OF PIRATES
Marina Fort Louis


MARINA FORT LOUIS SAINT MARTIN ANTILLES

97150, SAINT MARTIN

Send an email to the establishment
Main facilities at the establishment
Qualified instructor/guide

Parking
Services/Amenities
Parking
Service provided by a qualified instructor/guide
Book
Direct booking

Contact's name: fabrice

Book now
Other useful information
High Season
Basic price
Basic price
Low Season
Discounted rate
Check out what is near to
THE SOUL OF PIRATES in Marina Fort Louis