Head for Grand Case airport to discover a surprising little contraption, a two-seater ultra-light glider that is completely open. It looks a cross between a small plane and a helicopter. The gyrocopter in St. Martin offers exceptional panoramic flights and introductory sessions, less than an hour long.
For longer flights or flying lessons, you can also contact SXM Gyrocopter and they will advise you, depending on your experience. The team has been working in the Caribbean for over 15 years, and came to this island a few years ago, to offer unique, once-in-a-lifetime experiences, so you'll remember St. Martin forever.
This small, two-seater aircraft is very easy to fly, accessible to all and ideal for exploring the coastline and tropical forest in a very different way. You'll have a short briefing session with the instructor pilot, before setting off on your flight. Once the cameras have been fixed to the aircraft, the helmet and microphone firmly in place and seatbelt on, you're ready for take-off. You'll enjoy the breath-taking views, brush over the treetops and through the clouds. Your instructor pilot will take you on a journey through the skies, with his commentary acting as the soundtrack to your very own spectacular film. You'll be seated behind the pilot, the wind on your cheeks. You will be completely free to observe your surroundings because the gyrocopter flies easily at low altitude without the need for great speed.
A unique view from a gyrocopter in St. Martin
As you fly higher, St. Martin gets smaller and smaller, and more and more impressive. You'll begin by flying over the main districts, Orient Bay, Galion Reserve, and then to the coast where the intense blue of the ocean blends into the blue sky. Thanks to the clear waters and white sand, you'll be able to see the seabed from the skies. You'll see the coral reef. A picture-perfect setting lies before your eyes. The view is breath-taking.
The majestic hills of the island stand before you. You're not far from Paradise Peak. The tropical forest is just below you and seems to be moving towards you. You might recognize Loterie Farm. You'll pass from blue to green, from crystal-clear waters to dense foliage and intertwined branches. The landscapes change before your eyes as you fly further into the magical skies. After flying over Pinel Island, then Tintamarre Island, you'll fly around Anse Marcel bay and then discover Green Cay. You'll glide over coves and wild islands, along the coastline and explore new places, and you'll wonder at some of the places you have already explored, but never from this angle. You have never seen the island like this before, this is a whole new adventure!
On a clear day, you might catch a glimpse of Anguilla island on one side, and St-Barthelemy on the other, far off in the distance. You'll make the most of your last moments in the air, before flying over Creole Rock and Grand Case bay on the way back, before landing. Back on solid ground, you'll never forget what you saw, and the images filmed by the on-board camera will be your parting gift so you can relive the experience whenever you want.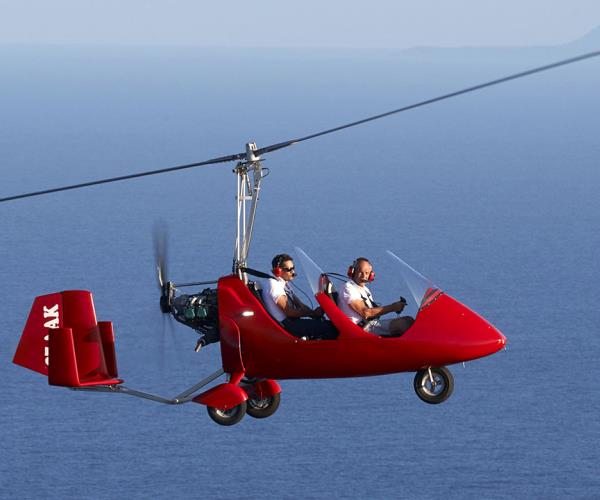 Activity
St. Martin looks even more beautiful from the sky! So head for Grand Case Airport, where a superb red 2-seater microlight is ready to take off for your first flight or an airborne sightseeing tour. It's an unforgettable and fascinating experience that you absolutely must try during your stay on the island.
Learn more