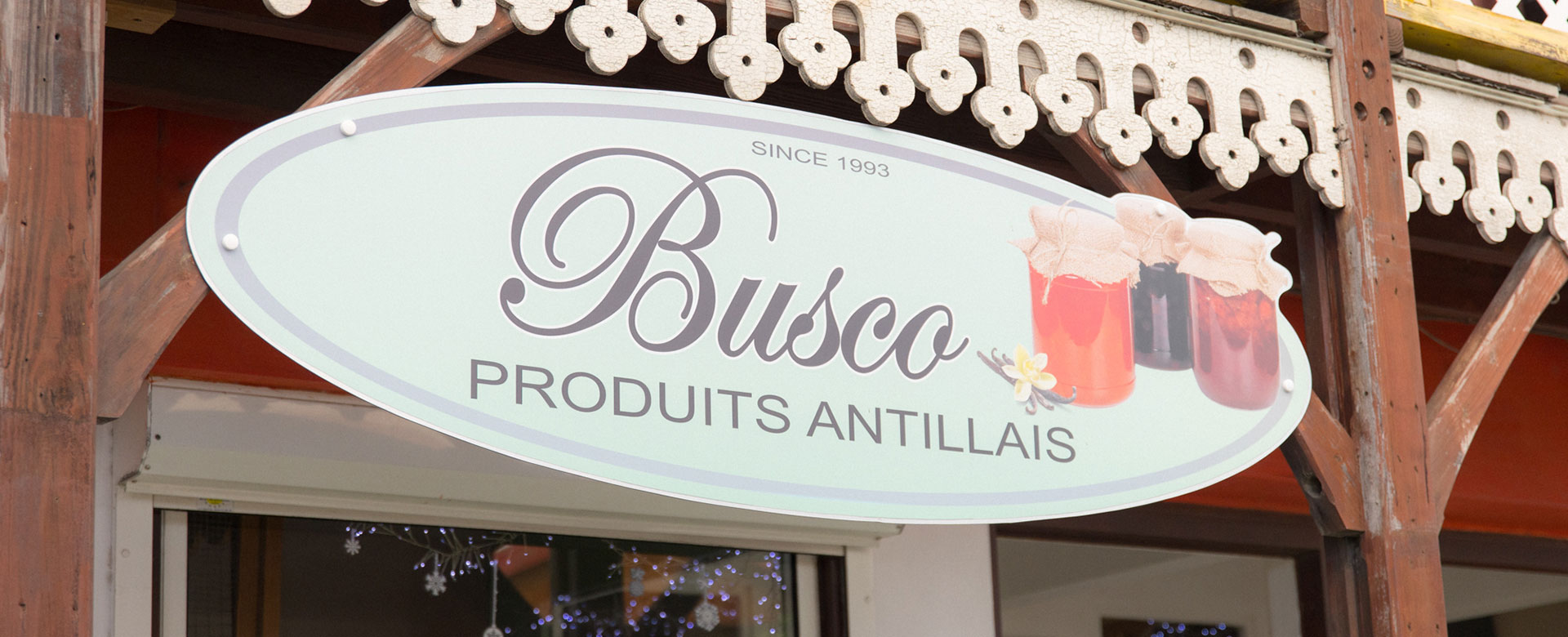 BUSCO
Boutique
,
Groceries
,
Gifts & souvenirs
In Grand Case, the Busco grocery store is an incredible showcase of Caribbean flavors. Flavored rums, handmade produce and local creations will help you fill your suitcase with souvenirs in the colors of the Caribbean. Don't miss this place, so you can take a little piece of St. Martin home with you.
Lilian and Anne-Laure will welcome you to their store, filled with gourmet treasures, sweets and delicious nectars to be consumed in moderation. There are so many things to discover at Busco! There are old rums from the Caribbean that will delight connoisseurs, as well as a beautiful collection of rums with diverse flavors in hand-painted bottles of all sizes. In the interests of the environment, the bottles can be returned, so that you can come back to fill up at any time!

Busco also offers a wide range of homemade sweet treats that feature Caribbean flavors: candies, lollipops, as well as mango, coconut and passion fruit berlingots. The jellies are just as irresistible: tamarind, sweet potato, mango, guava, it's difficult to choose! And take home a few bags of spices, chili or a sauce for your Caribbean recipes and to liven up your preparations. At Busco, we love artists and a beautiful area is reserved for them to exhibit their paintings and jewelry.

Busco is open from Monday to Saturday from 9am to 12.30pm and from 4pm to 7pm.

BUSCO
Grand Case


6 rue Franklin Roosevelt, 97150, Grand-Case, Saint-Martin

97150, SAINT-MARTIN

Send an email to the establishment
Check out what is near to
BUSCO in Grand Case