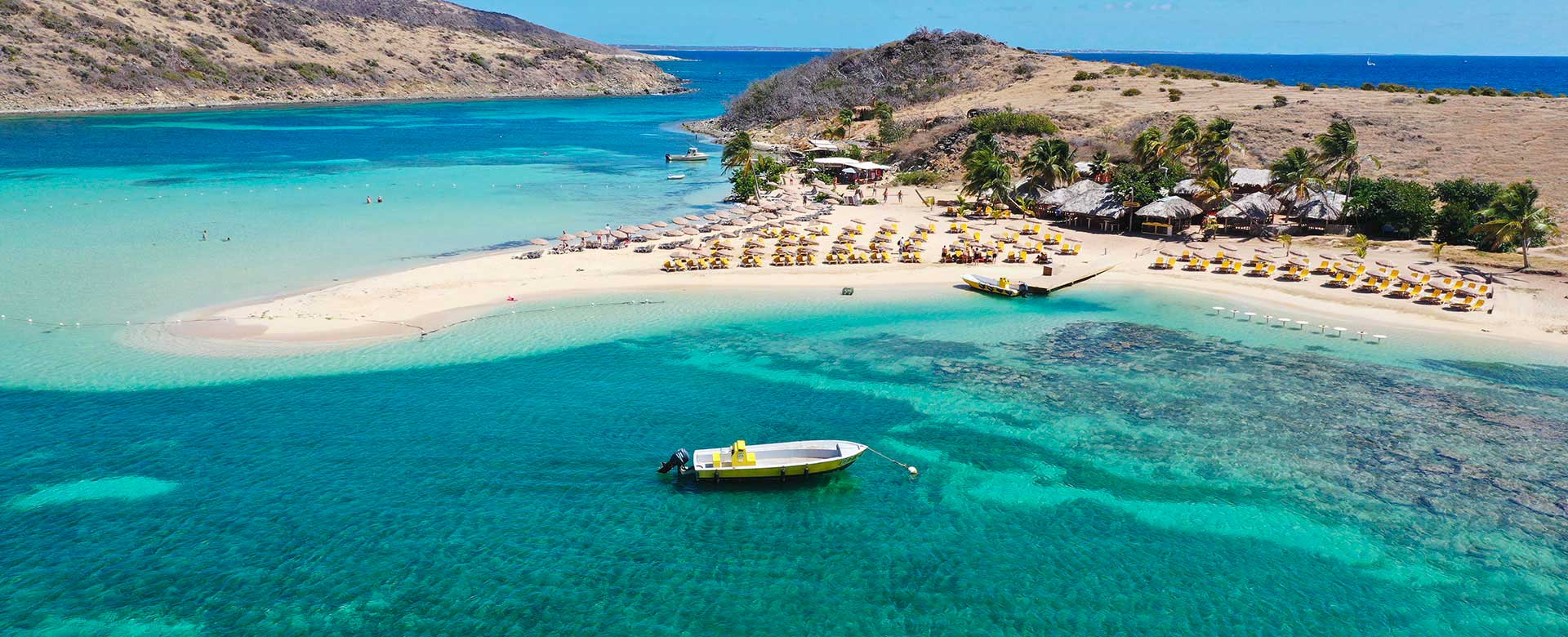 Ilet Pinel / Pinel Island
St. Martin's Pinel Island is sandy gem that is perfect for unforgettable days in the heart of the Nature Reserve, so sip a cocktail, enjoy a grilled lobster with your feet in the water, daydream in the shade of a coconut tree, splash around in the crystal-clear water, and more. You can get there by boat, kayak, or on a paddleboard.
Pinel Island is a small slice of paradise on the east coast of St. Martin, facing Cul-de-Sac Bay. The large parking lot at the pier makes it easy to park and there are shuttle boats running every 30 minutes to and from the island. Pinel is one of St. Martin's most beautiful landscapes, with its sheltered sandy spit and shallow, calm waters that are ideal for wading in with a cocktail or exploring the sea floor with a mask and snorkel. There are two restaurants that are sure to delight your tastebuds with their Caribbean specialties, local fish and, of course, lobster. If you walk along the coastline, in 10 minutes you'll reach the wild and stony beach where Atlantic waves crash. At nightfall, everyone leaves Pinel except for its official inhabitants, the iguanas and hermit crabs that continue to breed thanks to the careful protection of the site.
Accreditation(s)
National or Voluntary Nature Reserve
Check out what is near to
Ilet Pinel / Pinel Island