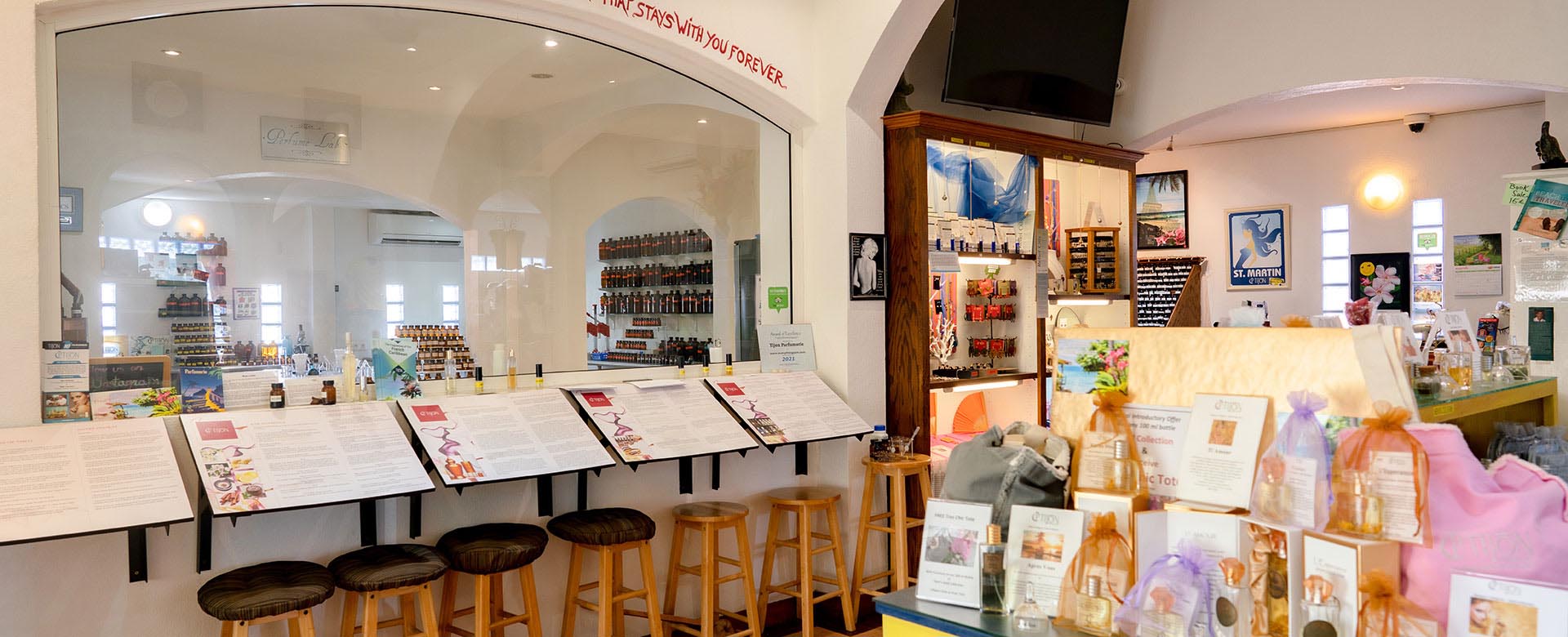 TIJON
Artistic activity
,
Creation/Workshop
Welcome to Tijon Perfumery, a mesmerizing place to learn about perfume making. Treat yourself to a unique, memorable, and fun experience!
Enter the endless world of fragrances and relive the feeling of warm sand, the smell of blooming jasmine, the glow of the sunset, the sea breeze of the ocean, and more.
Parfumerie Tijon, located in the heart of Grand Case, will immerse you in its world of its elegant fragrances made according to the traditions of the famous city of Grasse in France. There are unique women's, men's and unisex perfumes. Tijon is also a laboratory where you can actually develop your own perfume during personal classes. Put on your lab coat and let yourself be guided through more than 350 oils. This experience is suitable for beginners as well as those with a more trained nose.

Join the elite circle of over 12,000 people who have already tried this unique experience! These workshops are designed for children over the age of 8 and for adults, as well as for all those who are looking for a totally unique way to celebrate a wedding, to team build, or to do something fun for the whole family. Your perfume will be as unique as you are, its formula will remain recorded in the laboratory, and Tijon will be happy to send you refills if you can't live without it. You can also create your own perfume in Tijon's virtual laboratory, which is available on the online store.
TIJON


1 Route de L'Espérance Grand-Case

97150, SAINT-MARTIN

Send an email to the establishment

Send an email to the establishment
Other service(s) offered by this service provider
Main facilities at the establishment
Disability access

Qualified instructor/guide

Parking
Services/Amenities
Parking
Service provided by a qualified instructor/guide
Accessibility
Access for persons with reduced mobility
Check out what is near to
TIJON