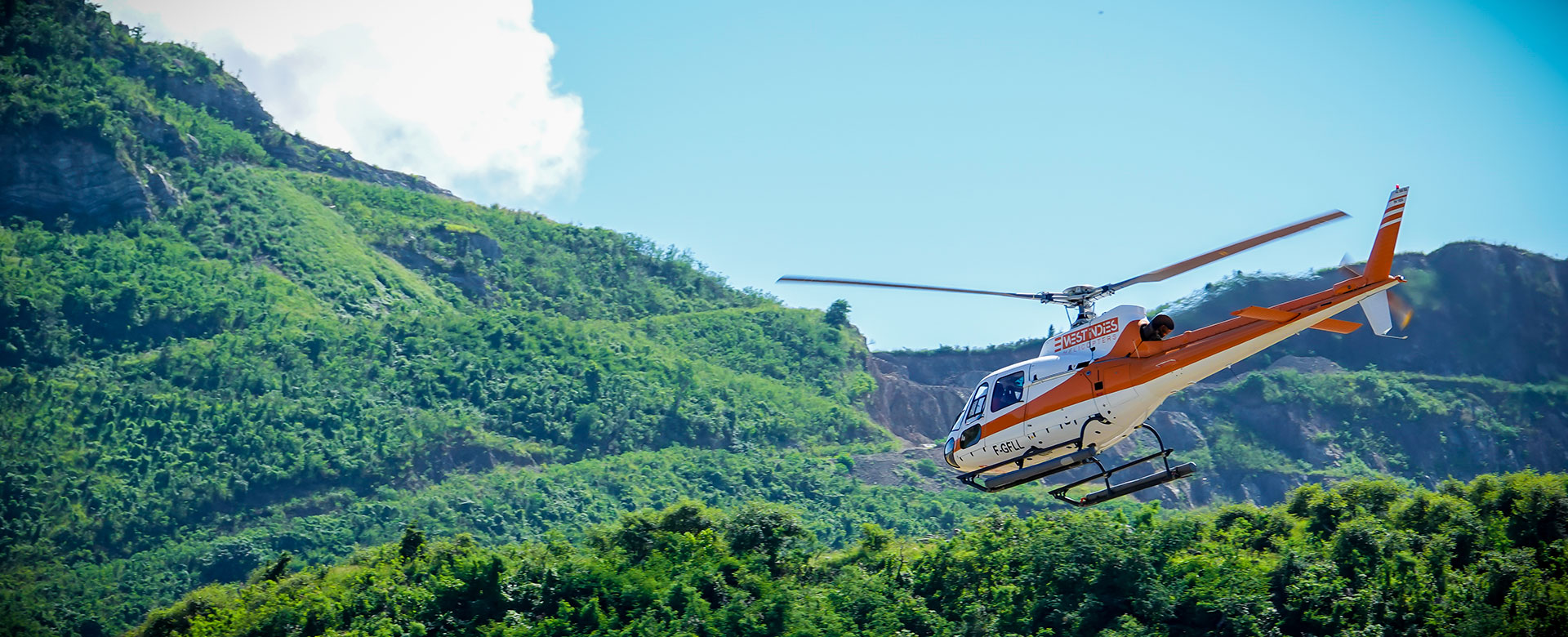 WEST INDIES HELICOPTERS
Sporting activities
,
Helicopter
Soar like a bird! West Indies Helicopters is pleased to offer its Airbus AS 350 B2 helicopters for panoramic flights, outings, and VIP transport between different Caribbean islands. It's the ultimate luxury experience to admire incredible landscapes and their turquoise hues from the sky.
West Indies Helicopters, based in St. Martin, offers helicopter flights. They can help you during your stay in the Caribbean and provide a top-notch service, comfort, and safety. Treat yourself to an easy, relaxing trip between the islands of St. Barts, St. Martin, Saba, Anguilla, Nevis, St. Kitts, Antigua, Tortola, Barbuda, Necker Island, Montserrat, Stacia, and more.

Spice up your stay in St. Martin with a day of golf in Anguilla or a trip to the lush island of Saba after a quick flight. Treat yourself to a luxurious and personalized service, save time with a helicopter transfer to join friends or continue your vacation on a nearby island. Visit the Caribbean from the sky with West Indies Helicopters and explore the landscapes of St. Martin, St. Barts, Anguilla, and more. Choose your route and take to the sky for an unforgettable experience.

West Indies Helicopters also offers various other services such as aerial photography, film shoots, and express deliveries. Flights are carried out by Let's Fly, an airline approved by the civil aviation authority under CTA FR.AOC.0124.

Info
Point of departure : Saint Martin - Aéroport de Grand Case
Point of arrival : Saint Martin - Aéroport de Grand Case
WEST INDIES HELICOPTERS
Grand Case


Aéroport de Grand Case

97150, SAINT-MARTIN

Send an email to the establishment
Check out what is near to
WEST INDIES HELICOPTERS in Grand Case