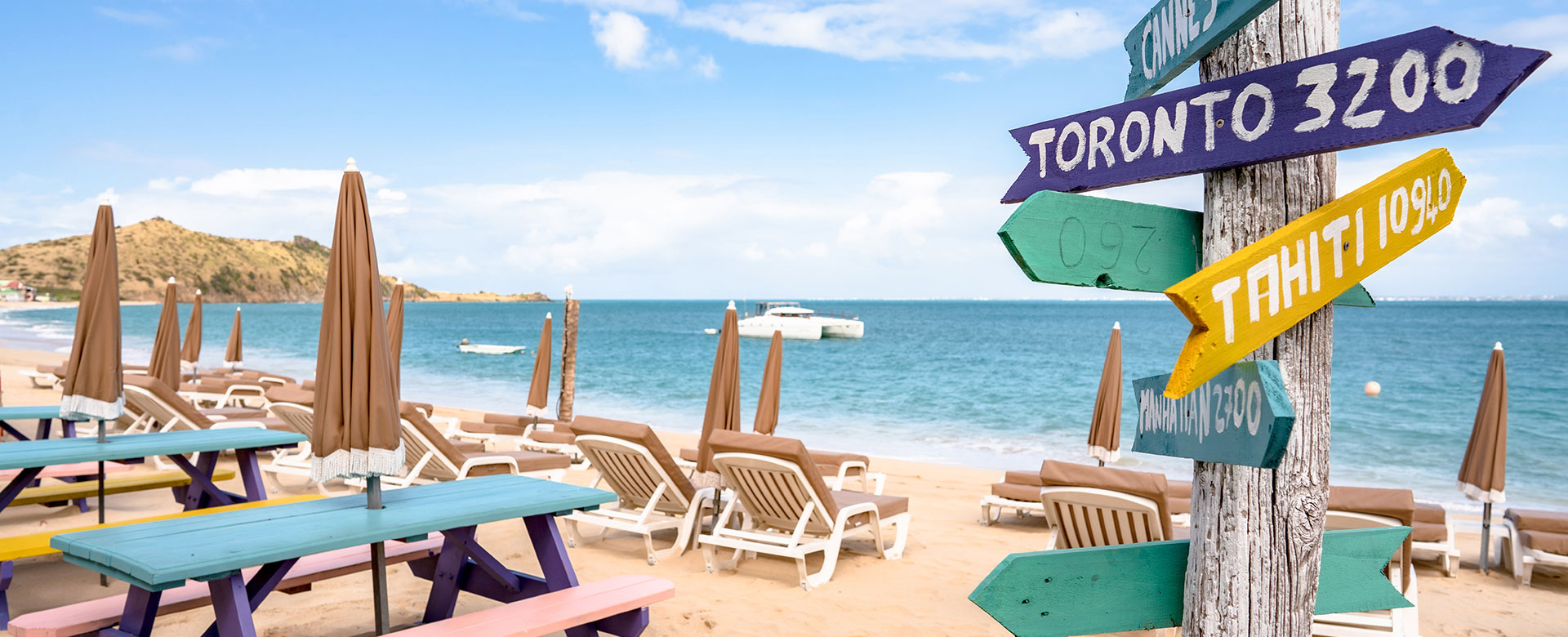 CAPTAIN FRENCHY
Restaurant
-
Creole
-
French
For lunch, drinks, dinner, or just doing nothing... Captain Frenchy is a must-do during your Grand Case getaways. In this colorful fishing village, you can spend a whole day at the beach, lazing on a beach chair, savoring the very best gourmet cuisine and local specialties, and admiring a romantic sunset. With your feet in the sand or on the decking, you can enjoy different ambiances from morning to evening at Captain Frenchy's.

From 10 o'clock in the morning, Fred, François, and their team invite you to bask in the sun and take a dip in the crystal-clear water. As for the food, you can eat on the beach or sit at one of the restaurant tables and choose from the day's specials or the tapas menu. On Thursdays, Fridays, and Saturdays, Captain Frenchy stays open later, with the regular addition of music when it's time for drinks, followed by dinner facing the lights of Anguilla.

You'll love the variety of the tapas menu, with delights to enjoy at will until 6:30pm (or 4pm on Mondays, Tuesdays, and Wednesdays), as well as the fresh salads, tasty burgers and, above all, gourmet specials chalked up every day on the board. Desserts are proposed depending on what inspires the chef.
CAPTAIN FRENCHY
Grand Case


Bd de Grande Case, Grand-Case 97150, Saint-Martin

97150, SAINT-MARTIN

Send an email to the establishment
Main facilities at the establishment
Beach

View overlooking the sea
Services/Amenities
Beach
Sea View
Pets are welcome
Check out what is near to
CAPTAIN FRENCHY in Grand Case