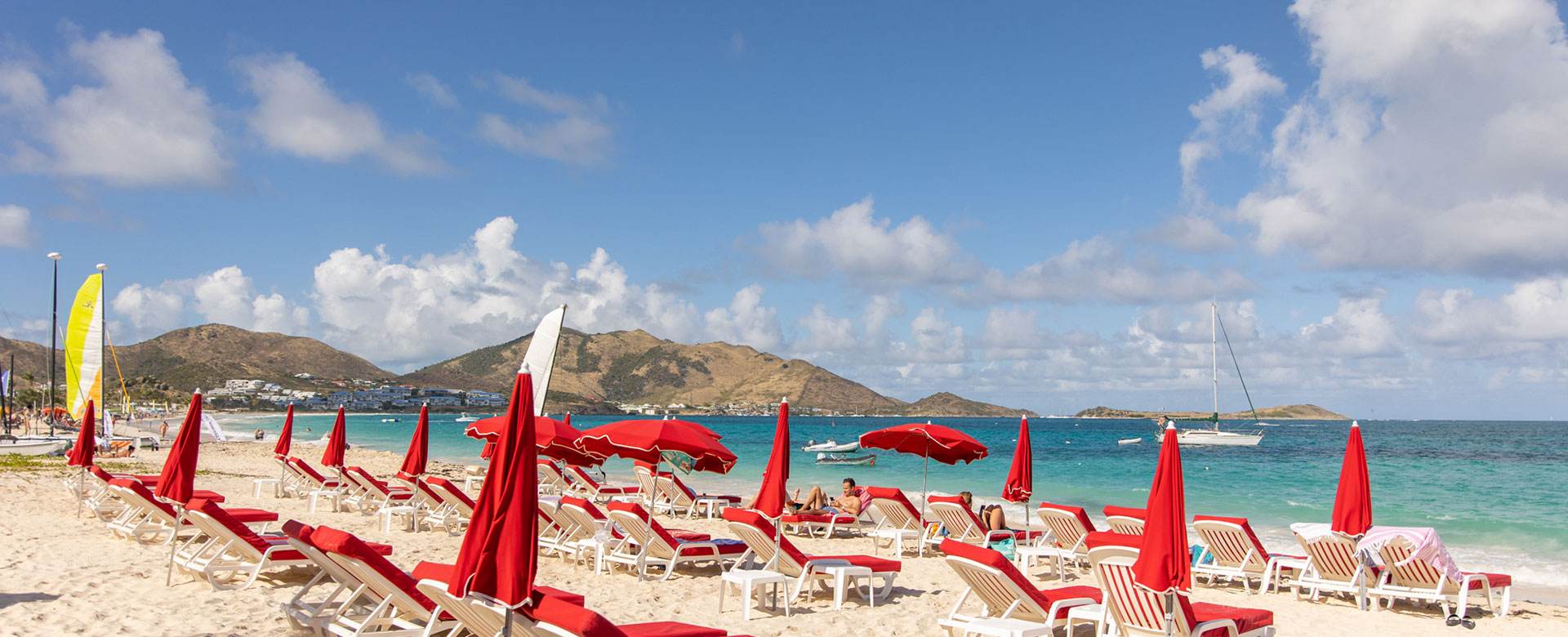 KONTIKI
Restaurant
-
French
Orient Bay, the St. Tropez of the Caribbean... This is the ultimate beach for a peaceful lunch facing the sea that you'll never get tired of contemplating. The Kontiki proposes a menu full of subtle flavors, including vegetarian dishes. For something to nibble on with a cocktail, you can choose from a delicious array of tapas, before treating yourself to a starter, a salad, or something from the wrap and burger menu.

Gourmets will take a close look at the menu of meat and fish dishes. The Kontiki serves roast farm chicken carved before your eyes and, when it comes to seafood, their crispy red tuna is a very popular dish. The dessert menu is a delight to browse and you're sure to enjoy the must-try house specialties such as chocolate fondant cake with a Ferrero center, vanilla ice cream, or the famous pineapple carpaccio and tartare, hibiscus syrup, and coconut tart.

Open from 9am to 4pm every weekday, the Kontiki takes on more of a party atmosphere on Saturdays and Sundays, when a DJ keeps the fun going until 6pm.
KONTIKI
Orient Bay


Rue de la Baie Orientale

97150, SAINT-MARTIN

Send an email to the establishment
Main facilities at the establishment
Beach

View overlooking the sea
Check out what is near to
KONTIKI in Orient Bay