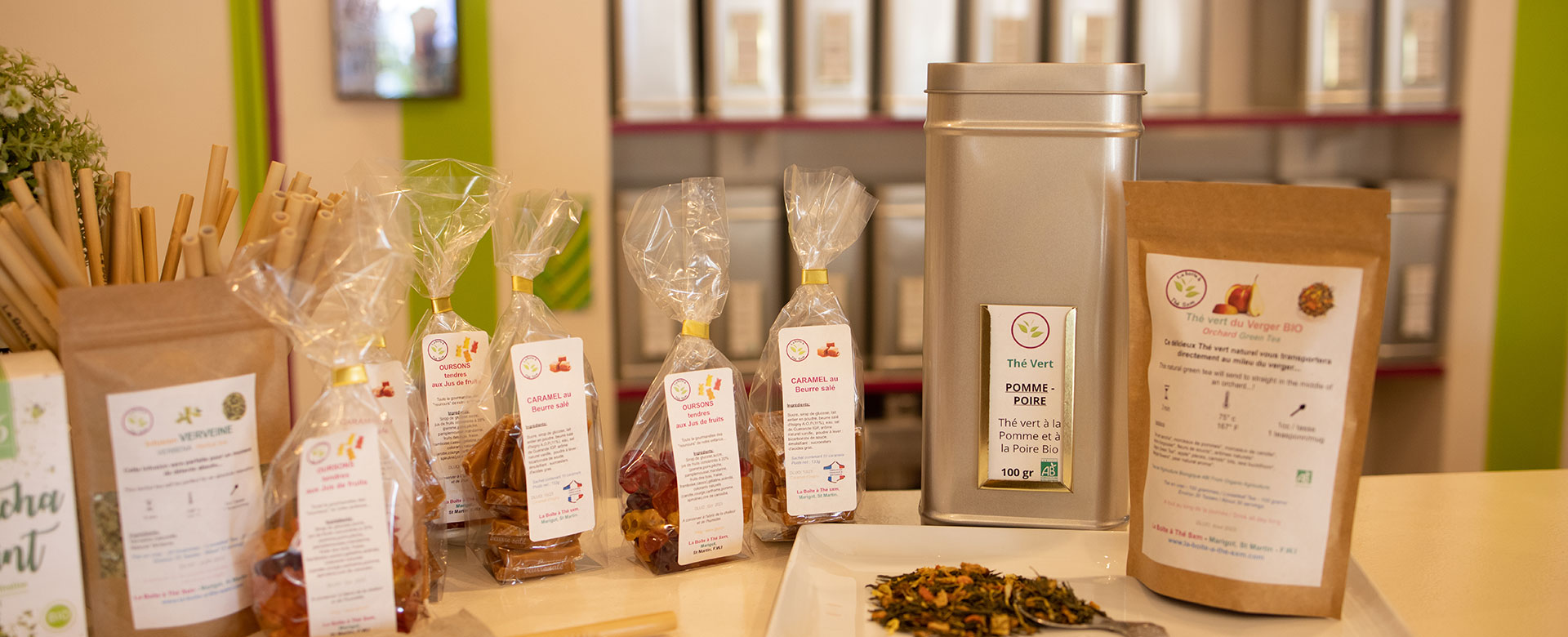 LA BOÎTE À THÉ SXM
This boutique located in the heart of Marigot has treasures for in-the-know connoisseurs. Steep yourself in more than 60 varieties of tea, infusions, herbal blends, and coffees at Boîte à Thé Sxm, a warm and enveloping space to smell the beans and leaves, and find a special blend that'll take you on a journey.
The boutique's loose-leaf tea is of the highest quality, and makes for the perfect drink to unwind and enjoy new flavors. Discover all black, green, white, and blue teas from all over the world, taste the way of life of distant lands, and let yourself be taken in by the delicate and serene atmosphere…

La Boîte à Thé sxm also has a selection of fine coffees from Honduras, Ethiopia, Colombia, and Brazil. Try the uniquely flavored coffees, indulge a bit of self-care with wonderful herbal teas, and test out the virtues of Rooibos, a shrub from South Africa, and Mate, a popular drink in South America. The store's herbalist can help you create your own personalized blend.

Treat yourself to accessories like tea caddies, filters, cups, teapots, and gift sets, and don't forget to pick up a sweet treat to accompany your teatimes.

This selection of luxury teas and other drinks is also available in Boîte à Thé's online shop, and delivery is free in St. Martin for purchases over €20.
LA BOÎTE À THÉ SXM
Marigot


Résidence Royal Louisiana lot n°2 Marigot

97150, SAINT-MARTIN

Send an email to the establishment
Check out what is near to
LA BOÎTE À THÉ SXM in Marigot