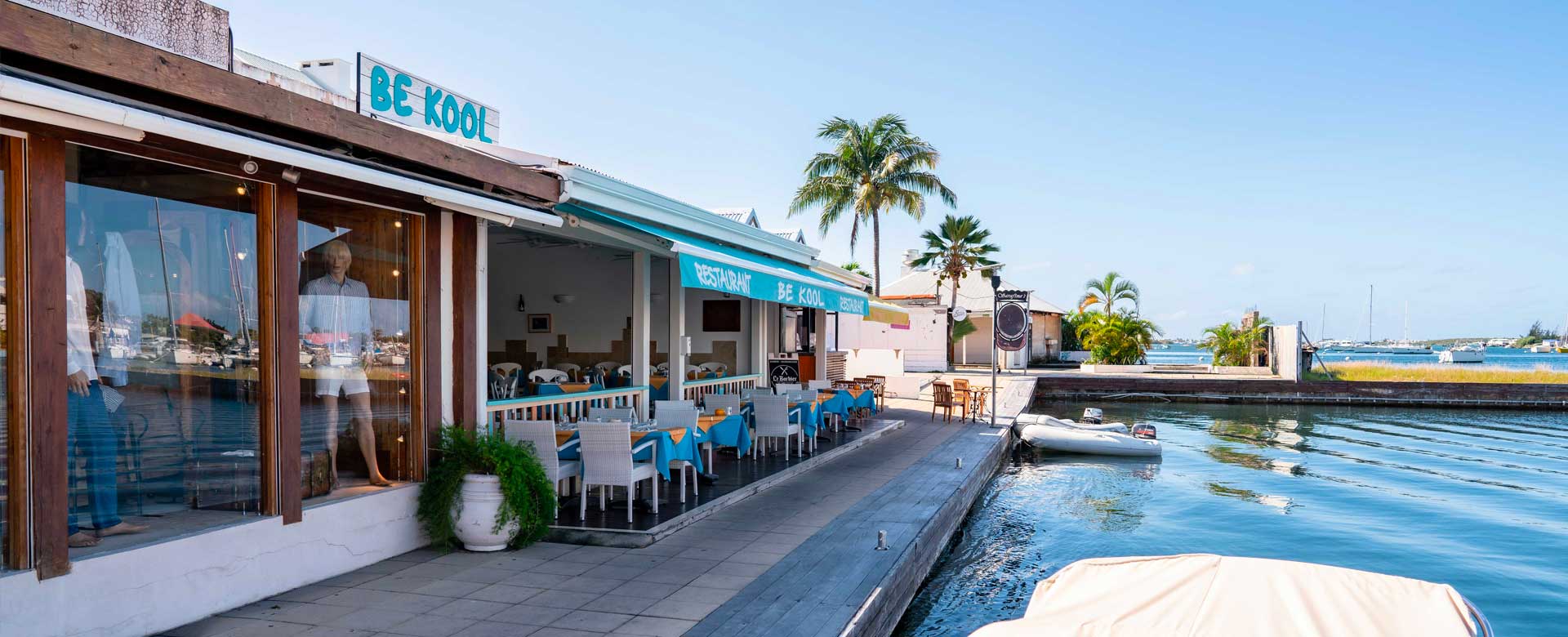 MARINA PORT LA ROYALE
Following damage caused by Hurricane Irma in September 2017, the Port La Royale Marina anchorage remains temporarily out of bounds. Boats are invited to head for Fort Louis Marina, the anchorage in the bay of Marigot, or the lagoon of Simpson Bay.
After suffering heavy damage from this devastating hurricane, the quayside berths of Port La Royale Marina are still not accessible to boats. Pleasure boaters wishing to anchor in Marigot can go to Fort Louis Marina, which is a little further north and easy to reach from the sea. The Royal Marina quayside, however, has undergone repairs and is open to walkers who want to enjoy a stroll and study the appetizing menus outside the area's restaurants.

Located in the heart of the town center, the Port la Royale Marina is a lively shopping area. It's always a pleasure to have coffee, lunch, or dinner at the waterside in a calm and friendly atmosphere. The restaurants open every day at lunchtime and, in some cases, for dinner too. There are also plenty of boutiques near the Royale Marina and you'll have the pleasure of visiting them during your outings to the shopping streets in the vicinity.
Check out what is near to
MARINA PORT LA ROYALE