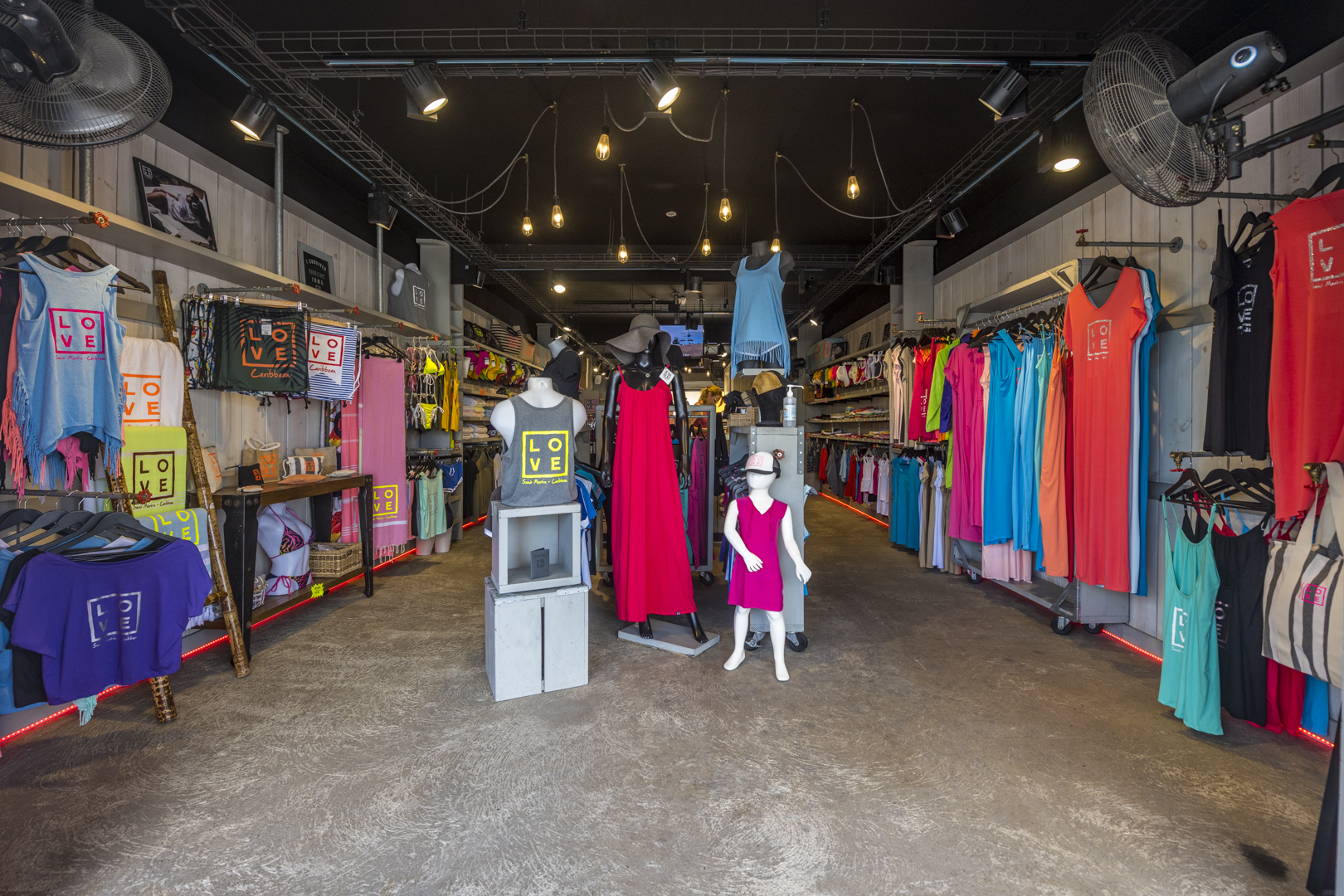 LOVE SHOP SXM
It is THE store for all lovers of St. Martin! LOVE will quickly become your favorite brand; it's perfect for the beach and other occasions where you can enjoy the sunshine and tropical temperatures draped in soft fabrics, in the colors of the Caribbean. Forget your old t-shirts and embrace LOVE for a trendy look!
Pack a little love in your suitcase and allow the magic of St. Martin to work its charm; you'll love it! LOVE clothing is designed for a casual, trendy look, and can be worn both day and evening, even on the beach! Take a ray of sunshine back home in your suitcase with this brand, which has become an ambassador for St. Martin the world over.

The LOVE SXM Shop has a vast array of irresistible items, symbols of the Friendly Island, designed for men, women, and children. Relax as the sun sets wearing a glamorous LOVE dress, lay your LOVE towel or fouta down on one of St. Martin's beautiful beaches and don't forget your LOVE cap so you don't get sunburned! To really make the most of your vacation, you can also snap up t-shirts, shorts, and swimsuits for the complete St. Martin look. We can't resist the baby bodysuits for 0 to 2 years, as well as LOVE's many accessories and items of jewelry: beach bags, clutches, mugs, key rings as well as a whole host of other treasures waiting to be unearthed in the Love Shop SXM, located in the Hope Estate shopping center.
LOVE SHOP SXM
Hope Estate


Z.A Hope Estate

97150, SAINT-MARTIN

Send an email to the establishment
Check out what is near to
LOVE SHOP SXM in Hope Estate