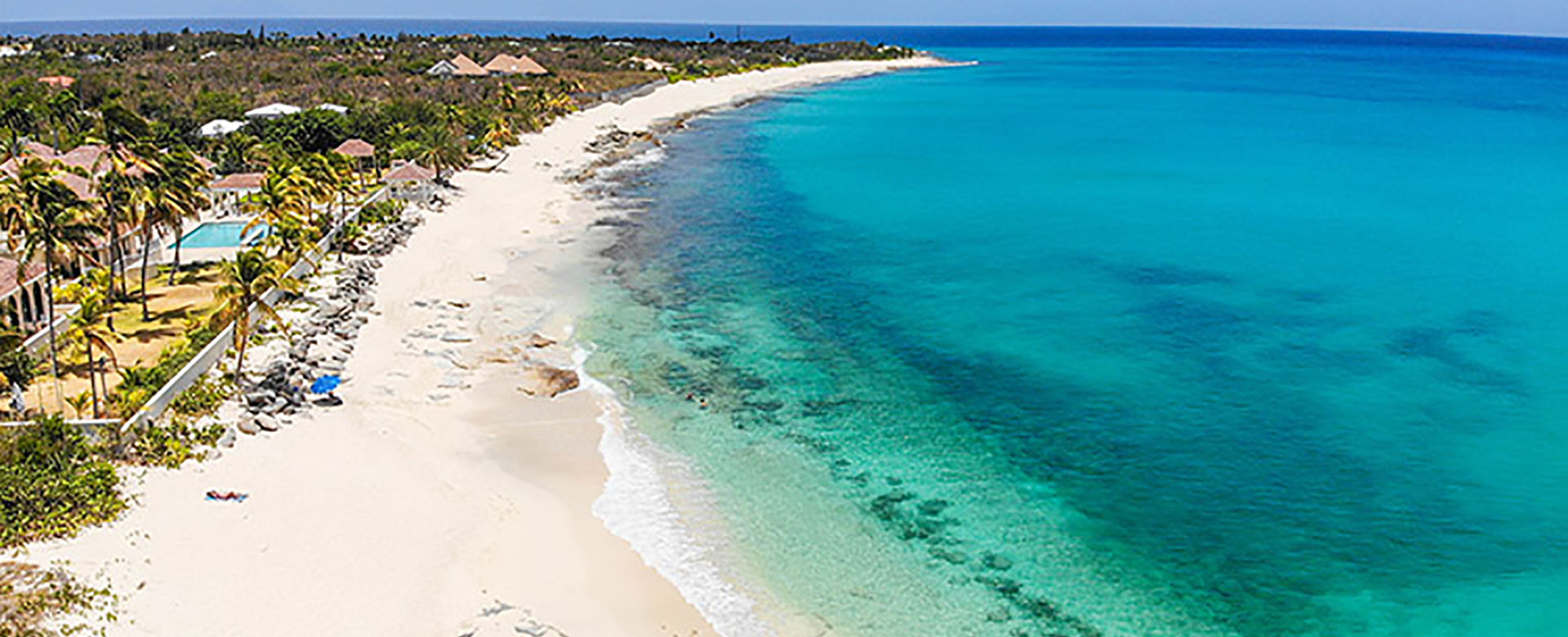 Baie aux Prunes / Plum Bay
This pretty beach lives to the rhythm of the surf and can be found after crossing a labyrinth of roads dotted with lavish mansions in the most chic area in St. Martin. Plum Bay, lined with only a few villas overlooking the horizon, is a closely guarded secret with crystal-clear waters and shaded spots.
To the north of Long Bay, between Pointe du Canonnier and Falaise aux Oiseaux, Plum Bay is never very busy, since it can be difficult to find if you're visiting Terres Basses for the first time. We recommend checking out the route online before heading out. If you do get lost, we're sure someone on the Friendly Island will give you a helping hand. A visit to Plum Bay is worth the trip and will make your island vacation even better. This pretty beach with its palette of golden sand and multicolored seascapes has the best Caribbean landscapes have to offer. It's multifaceted, wild, and remote, with no amenities. When the weather is calm, you can easily explore the remarkable sea bed with just flippers, a mask, and a snorkel. When the sea swells, waves hit the shoreline and Plum Bay becomes a surfer's paradise.
Accreditation(s)
Coastal Conservatory Domain
Baie aux Prunes / Plum Bay
Terres Basses


Baie aux Prunes / Plum Bay

97150, SAINT-MARTIN
Check out what is near to
Baie aux Prunes / Plum Bay in Terres Basses