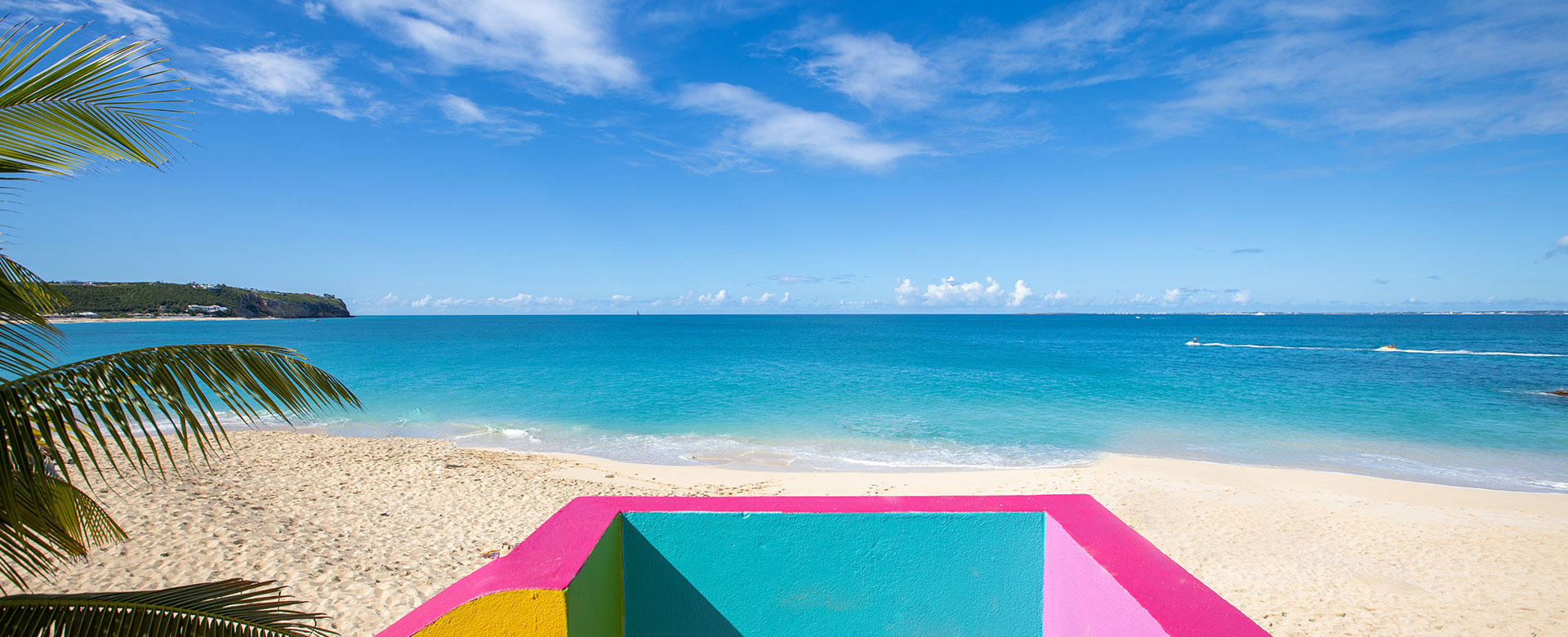 Baie Rouge / Red Bay
At only a few minutes from Marigot, it's tempting to come and bask in the sun on this easy-to-access and fun beach. Locals love Red Bay's intense blue hues and beautiful cove. Much like all the beaches in St. Martin, you will always find a cozy spot here.
As you leave Nettlé Bay and enter Terres Basses, the sand takes on a reddish tone at sunset, hence the name of this beach. Red Bay, bordered on the east by majestic ocher cliffs flanked at the top by beautiful villas, is undoubtedly one of the prettiest and most popular beaches on the island. Red Bay is very popular with St. Martin locals and families on weekends. Yet, because of its size, the beach is never crowded. It has lovely small areas with sandy rocks where you can spread out your towel and chill out. At Red Bay, you can also check out the stairs created by artists from the Wall Art St. Martin Association, a group of artists who decorate the island with their brushes. The beach in Terres Basses has a parking lot, which makes it easy to find from the road.
Accreditation(s)
Coastal Conservatory Domain
Baie Rouge / Red Bay
Terres Basses


BAIE ROUGE / RED BAY

97150, SAINT-MARTIN
Check out what is near to
Baie Rouge / Red Bay in Terres Basses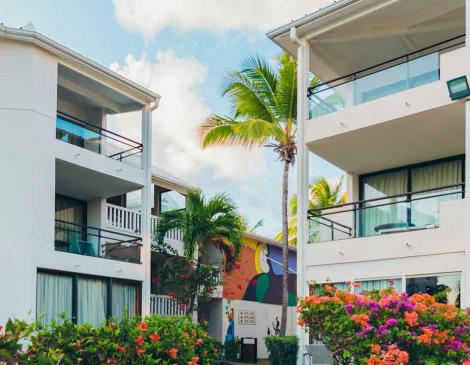 nettlé bay