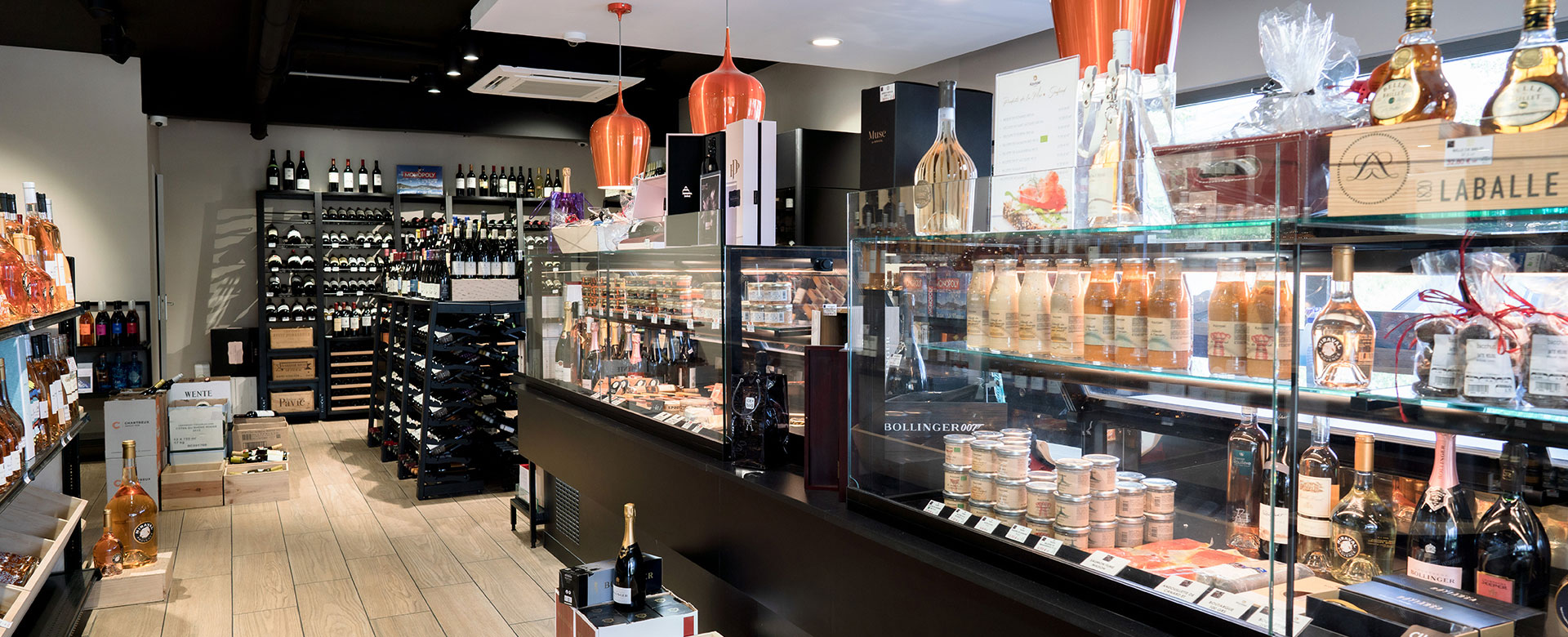 BACCHUS BAIE NETTLÉ
Food
,
Boutique
,
Wine cellar
,
Fine foods
,
SPICES
,
Rum
Ideally located in Nettlé Bay, between Marigot and the Terres Basses, Bacchus' store is an essential gourmet stop for anyone who wants to stock up on authentic and sophisticated products. Be it in our gourmet shop, our wine cellar, or our deli, you will find the finest foods and any gourmet products you could dream of.
The Bacchus boutique showcases exquisite goods and is a meeting place for discerning palates. You will find champagnes, wines, and grands crus from all over the world, as well as a wide range of spirits and some of the finest rums from the West Indies.

Our gourmet food section will delight your tastebuds with our range of deli dishes prepared by Bacchus Hope Estate's chefs, as well as cheese and charcuterie. Discerning connoisseurs will be delighted to find products from Aix & Terra, Masse, Kaviari (caviar and seafood), as well as organic teas and herbal teas from Tea Forté, chocolates from France's Michel Cluizel, Anatra jams from Corsica, and Chabert & Guillot nougats. Coffee lovers will appreciate great Nespresso coffee from the Original, Vertuo and Professional ranges.

In Nettlé Bay, the Bacchus boutique opens from Monday to Saturday from 9am to 1pm and from 4pm to 6:30pm. There are two other Bacchus boutiques, one in Hope Estate which also has a restaurant, and the other on the neighboring island of St. Bart's.

BACCHUS BAIE NETTLÉ
Nettlé Bay


RESIDENCE LES FILAOS - NETTLE BAY

97150, SAINT-MARTIN

Send an email to the establishment
Other service(s) offered by this service provider
Check out what is near to
BACCHUS BAIE NETTLÉ in Nettlé Bay