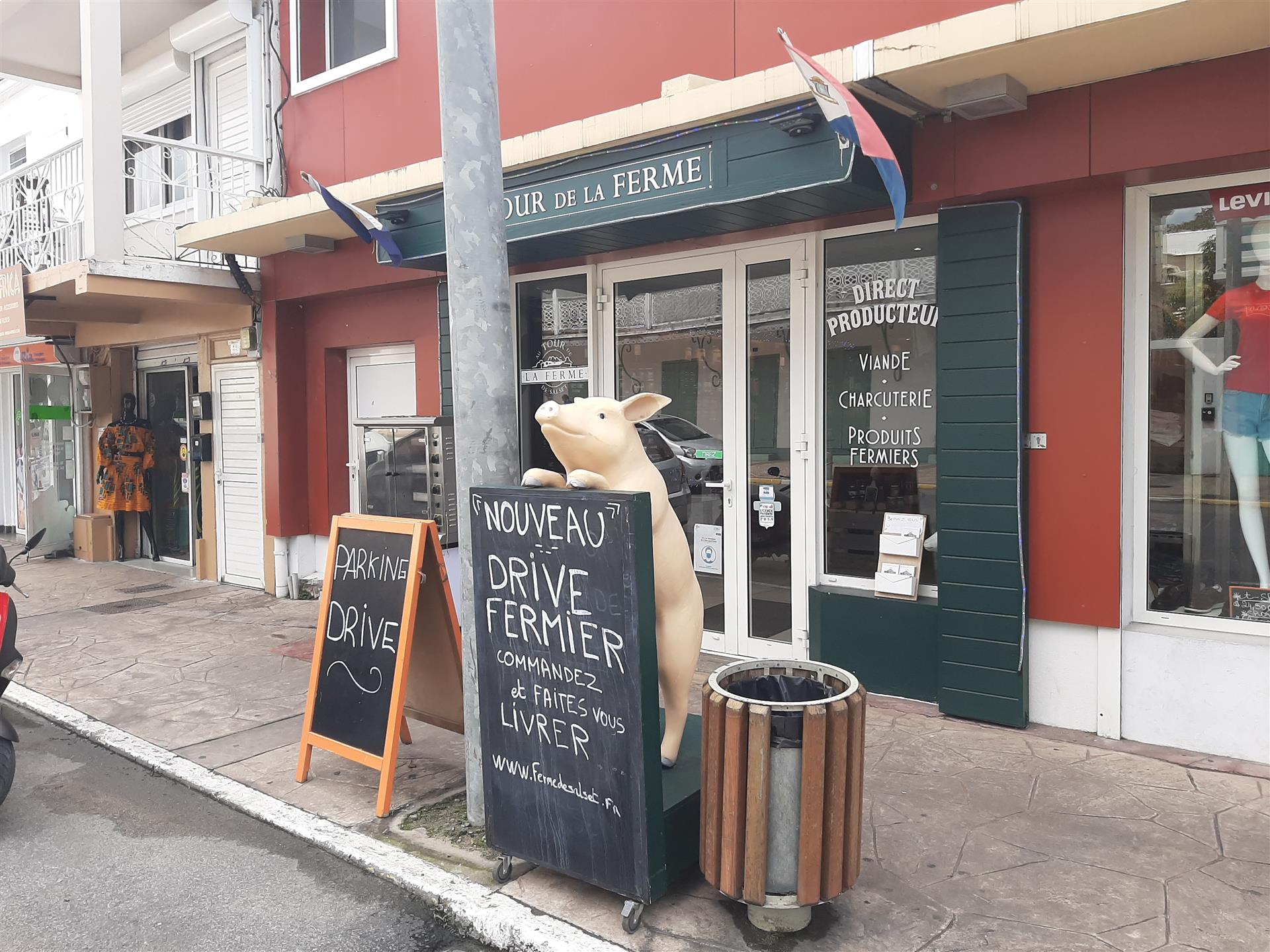 BOUTIQUE AU TOUR DE LA FERME DE SALSET
Food
,
Boutique
,
Wine cellar
,
Groceries
,
Fine foods
,
Shop
,
Cheese sales
The Ferme de Salset farm produces fabulous gourmet delicacies thanks to its exceptional French terroir and unique symbiotic relationship between man, animals, and land. The meat, jams, grains, and other delicacies they produce are the product of rigorous organic farming processes, a guarantee of healthy food.
Elodie and Nicolaï employ sustainable farming practices on their 50-hectare (123-acre) Ferme de Salset farm, located on the Ariège agricultural plain, bordering the Pyrenees. Their love of St. Martin motivated them to import traditional products and flavors from their region to the Caribbean: the Au Tour de la Ferme shop in Marigot has become a shrine for foodies looking for products that respect the earth's natural cycles with a focus on animal welfare and free-range farming. It's a chance to sample the delights and flavors of organic, sustainably farmed free-range chicken, Ariège black pork, lamb, grains, and soft fruit.

You can purchase pre-cut, frozen meat, charcuterie, preserves and house jams right there. Elodie, Nicolaï, and their team have carefully selected a variety of other regional products from Ariège: organic Grange aux Abeilles honey, apples and fruit juice from the Verger de Ressègue orchard, foie gras from Bérengou, and the finest regional wines.

Discover the curbside pickup service and order your favorite products online. The shop is open Monday to Saturday, 9 a.m. to 7 p.m., and Sundays and public holidays, 9 a.m. to 1 p.m.
BOUTIQUE AU TOUR DE LA FERME DE SALSET
Marigot


Rue de la Republique

97150, SAINT-MARTIN

Send an email to the establishment
Check out what is near to
BOUTIQUE AU TOUR DE LA FERME DE SALSET in Marigot